Sorry, we're not yet in your neighborhood. Join us online for info on new delivery areas, recipes and farm events.
Customizable Produce & Grocery Boxes
Great News!
We deliver to your area! Please select your city.
HOW IT WORKS
Home Delivery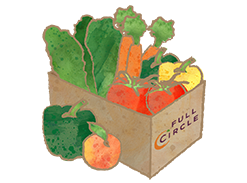 Pick Your Box
Size
Whether you are a fruit fanatic, veg head or love it all, you can choose (& change) the size of produce box that works for you.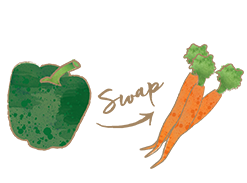 Customize
Your Produce
Want to make changes to the produce items arriving in your delivery? No problem! It's simple to add and swap out items in our online Farm Stand.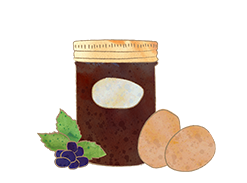 Add Farm
Products
Add artisan farm products to your delivery like unique hand-crafted jams, pasture-raised eggs, dairy, olive oil, local honey and more...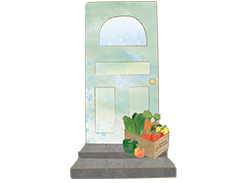 We Deliver &
You Enjoy
Discover how convenient and fun it is to open your door to a delicious delivery! Skip your delivery or change frequency to fit your schedule or vacations. Pick-up Sites also available in some areas.
What box is
Best For You?
We offer our produce box in four sizes, so you're sure to find one to fit your needs. Want to add more of your seasonal favorites to your delivery? No problem — you still get the final say of what goes into each delivery, no matter which size box you choose. It's like having a farmer as your personal produce shopper!