Little Apple Treats
Mulling Spices
2oz

New To Us?
Check Our
DELIVERY AREAS:
Product details
These modern mulling spices are a vibrant blend of all organic ingredients: sweet dried apples, heirloom roses, hibiscus, lime, and warm spices. This blend can be used for rose tea, mulled wine, mulled apple cider, or a delightful punch. Not certified organic.
About the producer
Joanne is a candy maker, granola baker, and apple farmer in Sebastopol, California, specializing in creating handcrafted and delicious products that support small-scale agriculture. While Joanne spends her days in the kitchen, turning apples into unique, exquisite products that showcase the high-quality apple cider and apple cider vinegar that their fruit produces, she wasn't always an apple farmer. Her love affair with apples began, somewhat accidentally, in 1999. She and her husband Dan were running a flower nursery, Flatland Flower Farm, out of several backyards in Berkeley and decided it was time for a bit more space for their business. They left the city behind and found a little house in Sebastopol, a small town in western Sonoma County, California.
The house was in the middle of a big apple orchard and so, with little more than enthusiasm, they became apple farmers. Ten years after moving to their apple farm, using an old wooden apple press, they juiced some of their apples for the first time and aged that juice in barrels. After a year, their aged juice had fermented into startlingly delicious farm-direct apple cider vinegar. They were hooked, and that first batch sparked a deeper curiosity — "What else can we make from our apples?" The answer, it turns out, is "a lot!" Since creating their first batch of apple cider vinegar in 2009, Joanne has used her culinary creativity to turn apples, apple cider, and apple cider vinegar into the shrubs, caramels, granolas, and other treats. Joanne is constantly experimenting in the kitchen to find new ways to use their delicious apples and is thrilled to share their small-batch treats with their customers!
Deliveries You'll Love

We bring organic produce, specialty grocery and hand-crafted farm products directly to your doorstep. Customize your orders & delivery schedule.

GET STARTED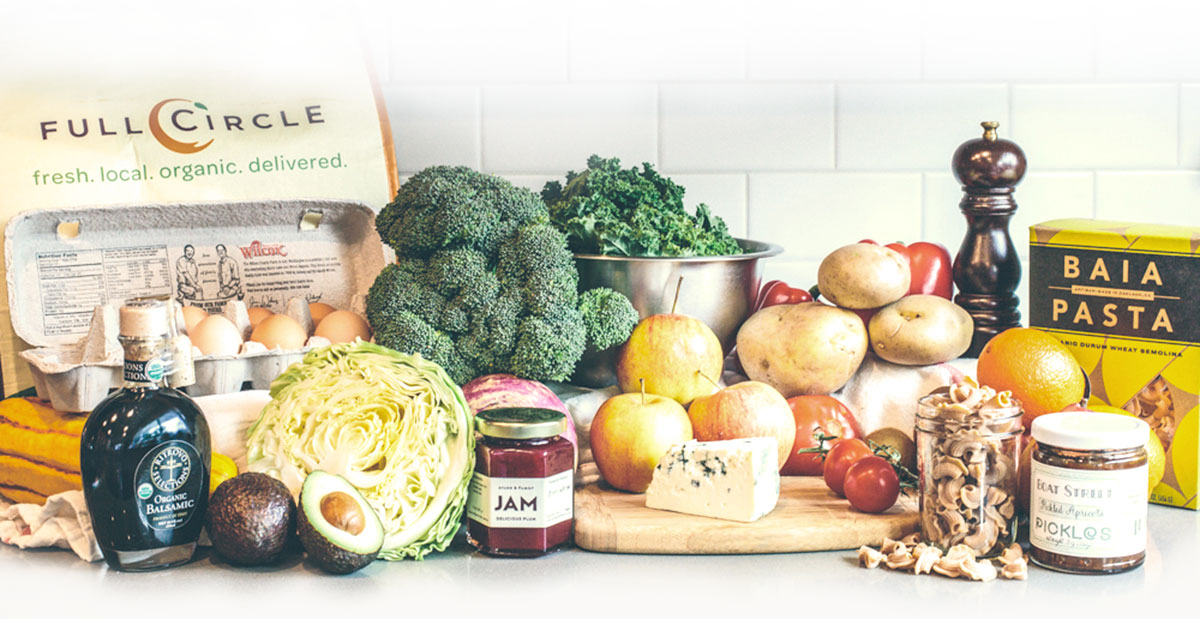 Add Artisan Farm Products

Delivered To Your Door: How Does It Work?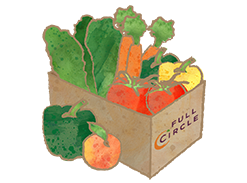 Pick Your Box
Style
Whether you are a fruit fanatic, veg head or love it all, you can choose (& change) the size & type of produce box that works for you.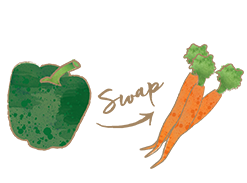 Customize Your
Produce
Want to make changes to the organic produce arriving in your delivery? No problem! It's simple to add and swap out items in our online Farm Stand.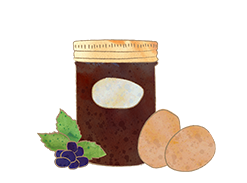 Add Grocery
Items
Add unique grocery and farm products to your delivery like small-batch honey, pasture-raised eggs, grass-fed meat, vegan proteins, artisan olive oil, fresh baked goods and more...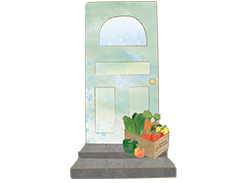 We Deliver &
You Enjoy!
Delivery to your door is included! Skip your delivery or change frequency to fit your schedule or vacations. Isn't it super fun to open your door to a delicious delivery?