Urban Accents
Turkey Brine & Rub Kit
Reg. $12.99 - 12.75oz

New To Us?
Check Our
DELIVERY AREAS:
Product details
Brining a turkey is an almost-foolproof way to prepare tender, tasty meat to please a crowd. Brining adds moisture to a lean and sometimes dry bird. The brine coaxes flavor and moisture into the meat, resulting in a moist, juicy, full-flavored turkey. This kit includes a heavy duty BPA-Free brining bag (for turkeys up to 24 lbs), spiced brine mix, peppercorn herb rub, and step by step instructions for first time turkey roasters. Not certified organic.
***
Spiced Brine Blend Ingredients:
Sea Salt, Sugar, Spices (White Peppercorns, Black Peppercorns, Green Peppercorns, Pink Peppercorns, Sage, Rosemary, Thyme, Bay Leaves)

Orange Peel Smoky Peppercorn & Herb Rub Ingredients:
Salt, Sage, Pink Peppercorn, Onion, Oregano, Chives, Garlic, Smoked Paprika, Canola Oil
About the producer
Your culinary wingman has arrived. Since 1996, Urban Accents has been helping home cooks succeed in the kitchen with a wide array of premium seasonings, sauces and starters. Perfect for flavoring everything from a Thanksgiving turkey to movie night popcorn, their small-batch products are here to spice up everyday life.
Deliveries You'll Love

We bring organic produce, specialty grocery and hand-crafted farm products directly to your doorstep. Customize your orders & delivery schedule.

GET STARTED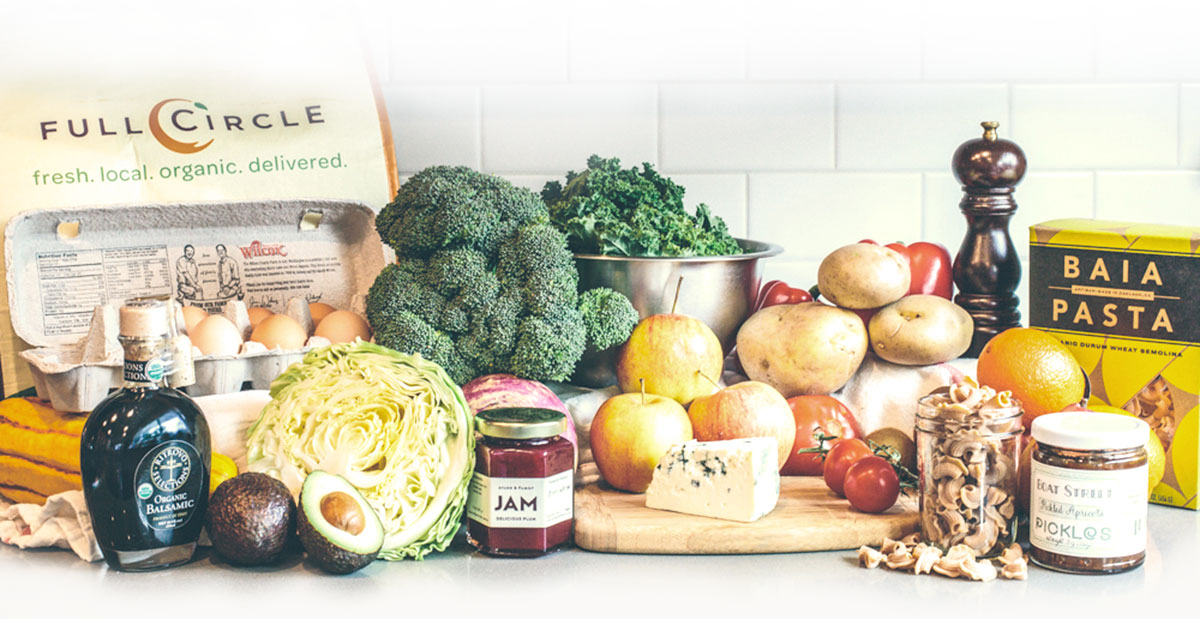 Add Artisan Farm Products

Delivered To Your Door: How Does It Work?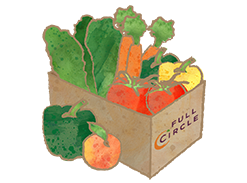 Pick Your Box
Style
Whether you are a fruit fanatic, veg head or love it all, you can choose (& change) the size & type of produce box that works for you.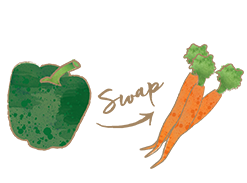 Customize Your
Produce
Want to make changes to the organic produce arriving in your delivery? No problem! It's simple to add and swap out items in our online Farm Stand.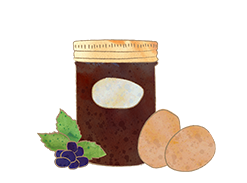 Add Grocery
Items
Add unique grocery and farm products to your delivery like small-batch honey, pasture-raised eggs, grass-fed meat, vegan proteins, artisan olive oil, fresh baked goods and more...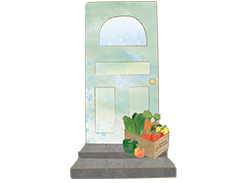 We Deliver &
You Enjoy!
Delivery to your door is included! Skip your delivery or change frequency to fit your schedule or vacations. Isn't it super fun to open your door to a delicious delivery?