Life Elements
CBD Skin Repair Stick
0.05oz

New To Us?
Check Our
DELIVERY AREAS:
Product details
Organically Grown Hemp-Derived CBD. Ethically Sourced Ingredients. Sustainable Packaging. Handcrafted. Nature-Based. Minority & Woman-Owned Business. 25mg CBD.
This pocket-sized relief stick is made with earth's most potent ingredients and blended into an easy-to-apply salve. Life Elements handcrafts these natural Skin Repair Sticks with a blend of ancient, nature-based ingredients and organically grown hemp-derived CBD (Cannabidiol). Key ingredients include hemp CBD, comfrey, arnica, turmeric, cajeput, copaiba and honey. Packaged using Eco Smart® tubes that decompose fully within 15 years. Not certified organic. Contains nut oils. For external use only. Do not rub eyes, wash hands after use. Stop using if allergic reaction occurs. Keep away from children.
View Certificate of Analysis: Page 1 | 2 | 3 | 4
***
Life Elements is proud to be the first company in the California Department of Public Health's Southern Region and second in the State to secure certification for Cosmetic Manufacturing / Industrial Hemp: Registration under the AB45 ruling.
***
The statements made regarding these products have not been evaluated by the Food and Drug Administration. These products are not intended to diagnose, treat, cure or prevent any disease. All products contain less than 0.3% THC.
CBD products are intended only for users 21 and older.
About the producer
Martha, Life Elements founder and owner, grew up in a small town in Mexico, where some of her earliest and strongest memories are hanging onto her Grandmother's apron, following her everywhere. It was there where she began to learn how to make herbal salves and tinctures. Martha would go into the hills to collect flowers with her Grandfather and into the garden to collect herbs with her Grandmother. Together, they'd make tinctures and medicine in the kitchen. From the get-go, Martha was fascinated by the synergy of ingredients. She has become a product alchemist out of sheer practice and curiosity, fueled by the magic of helping others.
With years of knowledge, Life Elements is dedicated to developing collections comprised of the most natural ingredients they can find. The result is a product line of individually crafted, dependable body and skincare solutions you can trust, made of ethically and sustainably sourced ingredients. They believe in making a difference as real as their products, which is why they put everything to the test (with humans—not animals) before releasing anything to their customers.
Deliveries You'll Love

We bring organic produce, specialty grocery and hand-crafted farm products directly to your doorstep. Customize your orders & delivery schedule.

GET STARTED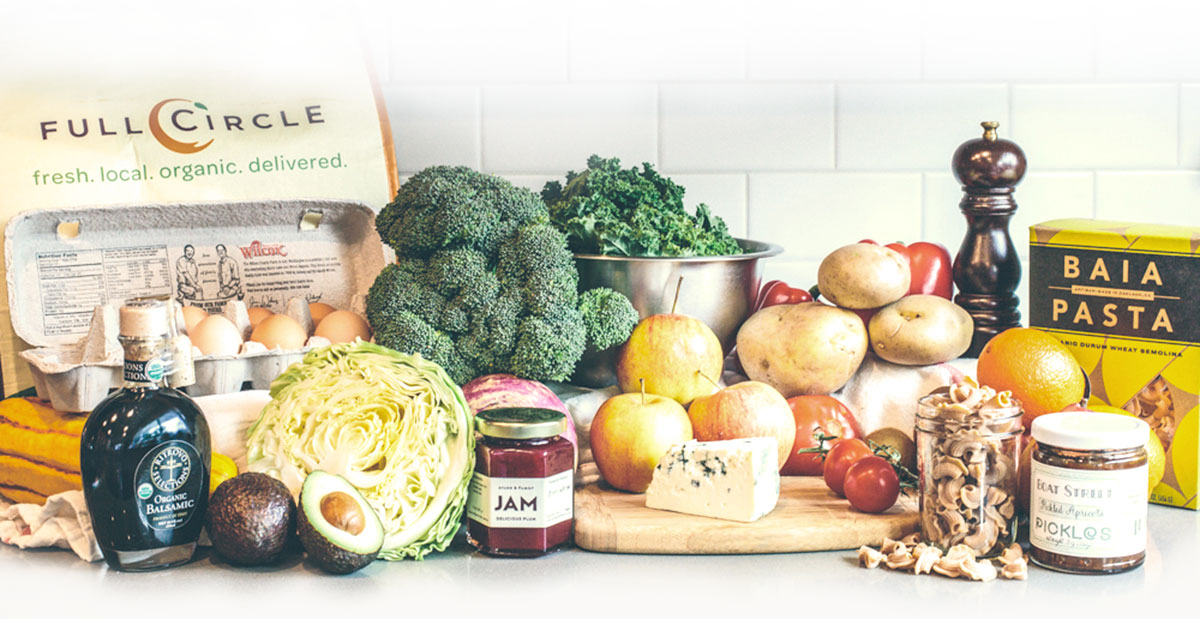 Add Artisan Farm Products

Delivered To Your Door: How Does It Work?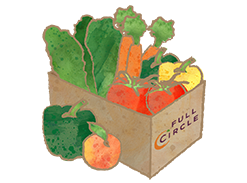 Pick Your Box
Style
Whether you are a fruit fanatic, veg head or love it all, you can choose (& change) the size & type of produce box that works for you.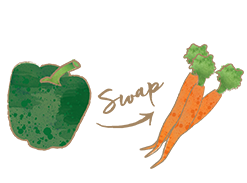 Customize Your
Produce
Want to make changes to the organic produce arriving in your delivery? No problem! It's simple to add and swap out items in our online Farm Stand.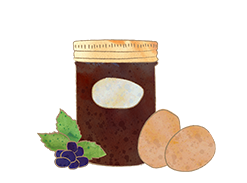 Add Grocery
Items
Add unique grocery and farm products to your delivery like small-batch honey, pasture-raised eggs, grass-fed meat, vegan proteins, artisan olive oil, fresh baked goods and more...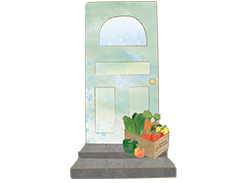 We Deliver &
You Enjoy!
Delivery to your door is included! Skip your delivery or change frequency to fit your schedule or vacations. Isn't it super fun to open your door to a delicious delivery?