Life Elements
Shower Steamers
3pk

New To Us?
Check Our
DELIVERY AREAS:
Product details
Ethically Sourced Ingredients. Handcrafted. Nature-Based. Sustainable Packaging. Minority & Woman-Owned Business.
Turn your bathroom into a minty magic steam room that will help clear your sinuses, and transform your ordinary shower routine into an effortless DIY spa. Key ingredients include eucalyptus, menthol, baking soda and citric acid. Not certified organic.For use in shower only, DO NOT USE AS BATH BOMB. Do not touch eyes after handling. Flush with clean water if this occurs. Use caution when standing or stepping in or out of the shower as it will be slippery. Keep out of reach from children and pets.
***
The statements made regarding these products have not been evaluated by the Food and Drug Administration. These products are not intended to diagnose, treat, cure or prevent any disease.
About the producer
Martha, Life Elements founder and owner, grew up in a small town in Mexico, where some of her earliest and strongest memories are hanging onto her Grandmother's apron, following her everywhere. It was there where she began to learn how to make herbal salves and tinctures. Martha would go into the hills to collect flowers with her Grandfather and into the garden to collect herbs with her Grandmother. Together, they'd make tinctures and medicine in the kitchen. From the get-go, Martha was fascinated by the synergy of ingredients. She has become a product alchemist out of sheer practice and curiosity, fueled by the magic of helping others.
With years of knowledge, Life Elements is dedicated to developing collections comprised of the most natural ingredients they can find. The result is a product line of individually crafted, dependable body and skincare solutions you can trust, made of ethically and sustainably sourced ingredients. They believe in making a difference as real as their products, which is why they put everything to the test (with humans—not animals) before releasing anything to their customers.
Deliveries You'll Love

We bring organic produce, specialty grocery and hand-crafted farm products directly to your doorstep. Customize your orders & delivery schedule.

GET STARTED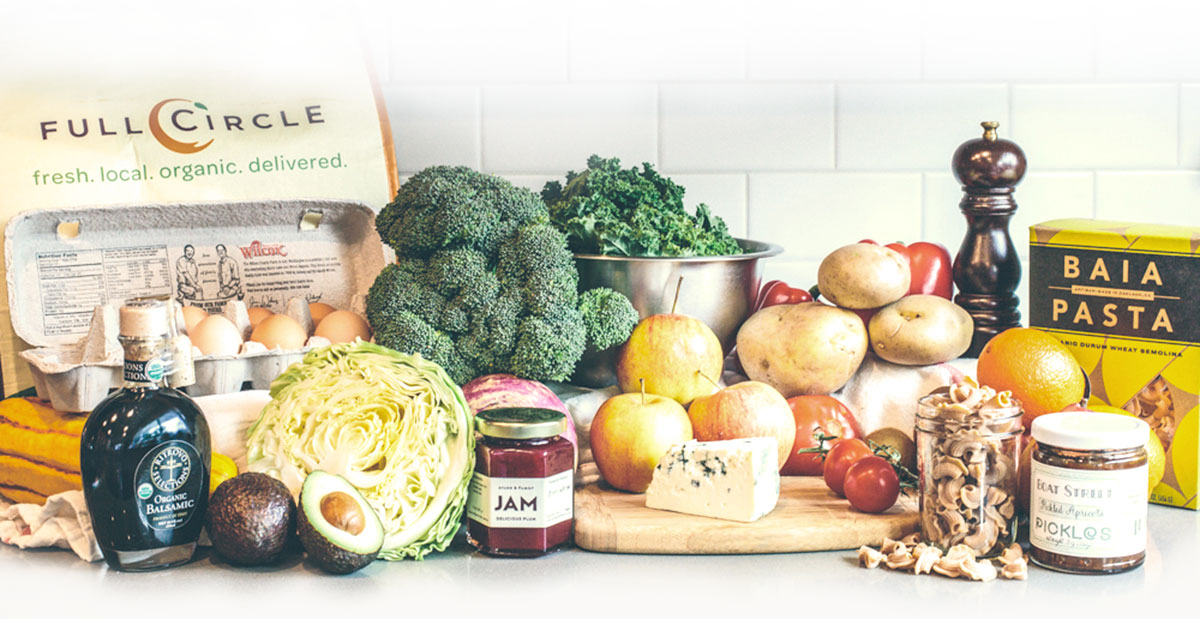 Add Artisan Farm Products

Delivered To Your Door: How Does It Work?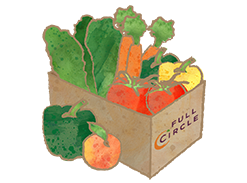 Pick Your Box
Style
Whether you are a fruit fanatic, veg head or love it all, you can choose (& change) the size & type of produce box that works for you.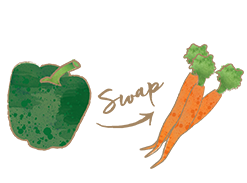 Customize Your
Produce
Want to make changes to the organic produce arriving in your delivery? No problem! It's simple to add and swap out items in our online Farm Stand.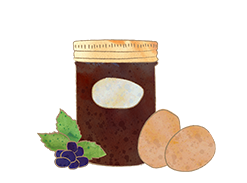 Add Grocery
Items
Add unique grocery and farm products to your delivery like small-batch honey, pasture-raised eggs, grass-fed meat, vegan proteins, artisan olive oil, fresh baked goods and more...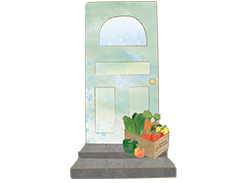 We Deliver &
You Enjoy!
Delivery to your door is included! Skip your delivery or change frequency to fit your schedule or vacations. Isn't it super fun to open your door to a delicious delivery?