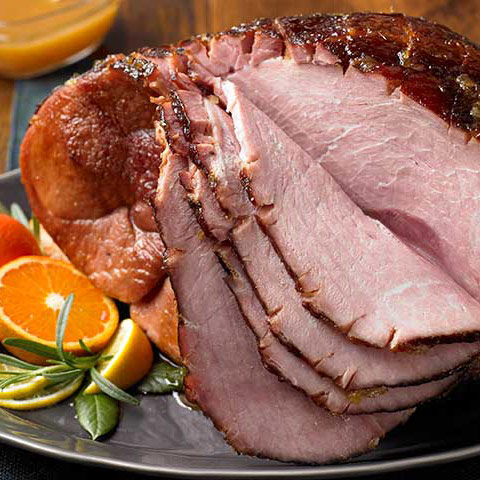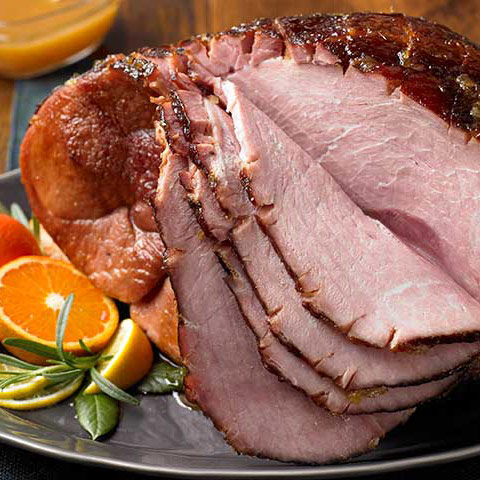 Skagit River Ranch
Bone-In Smoked Ham
Min. 7lbs

New To Us?
Check Our
DELIVERY AREAS:
Product details
These succulent hams, from certified organic pork, are the most flavorful around. Hams are bone-in and smoked to preserve all their juicy deliciousness. Be sure to save or freeze the bone for later use in stocks. The pigs at Skagit River Ranch are raised outdoors where they root in the brush, dig in the sod, and cavort as only happy pigs can. Their feed is mixed on site to assure the purity of fresh, whole, organic grains, rich in flax seed, corn and wheat. Their pigs are raised in certified organic fields and pastures and are never given antibiotics or chemicals.
About the producer
Skagit River Ranch is a small, family–owned organic farm in the fertile Skagit Valley about 1.5 hours north of Seattle. They have spent 15 years dedicated to providing the most wholesome, best tasting 100% grass-fed beef and pork available. The ranch is located on the beautiful Skagit River, where eagles roost in winter, and salmon return every summer. Skagit River Ranch's commitment is to farm in harmony with this environment.
Deliveries You'll Love

We bring organic produce, specialty grocery and hand-crafted farm products directly to your doorstep. Customize your orders & delivery schedule.

GET STARTED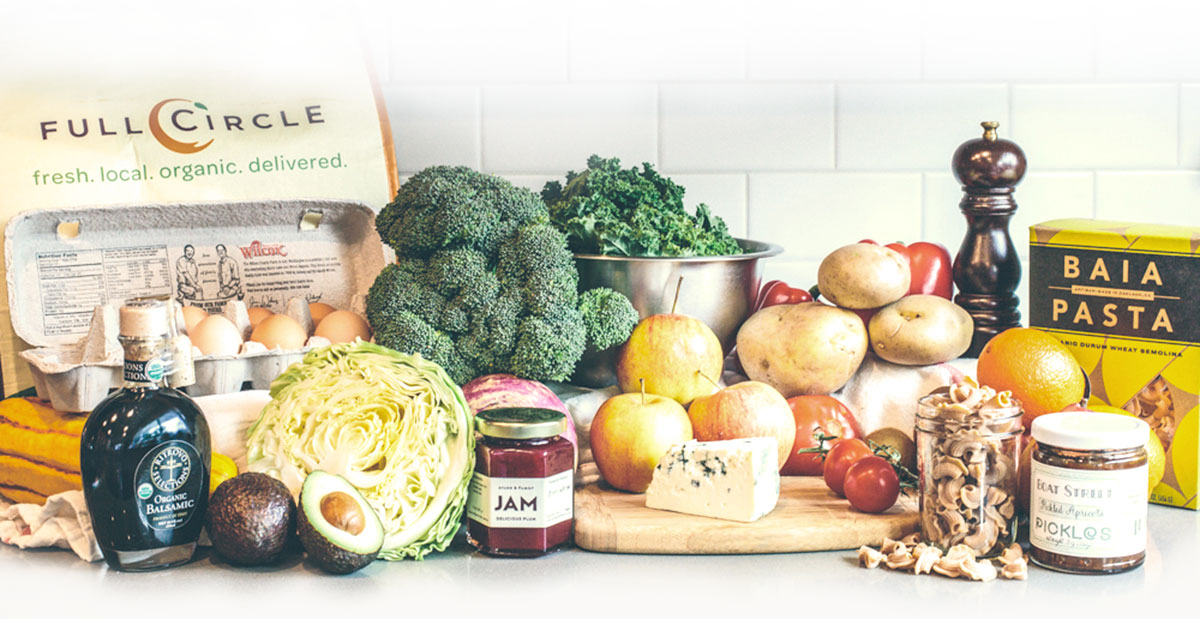 Add Artisan Farm Products

Delivered To Your Door: How Does It Work?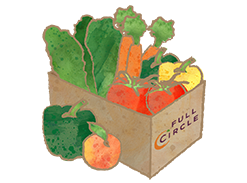 Pick Your Box
Style
Whether you are a fruit fanatic, veg head or love it all, you can choose (& change) the size & type of produce box that works for you.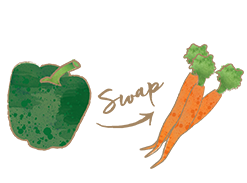 Customize Your
Produce
Want to make changes to the organic produce arriving in your delivery? No problem! It's simple to add and swap out items in our online Farm Stand.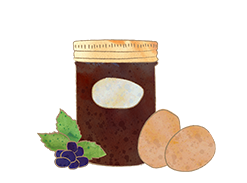 Add Grocery
Items
Add unique grocery and farm products to your delivery like small-batch honey, pasture-raised eggs, grass-fed meat, vegan proteins, artisan olive oil, fresh baked goods and more...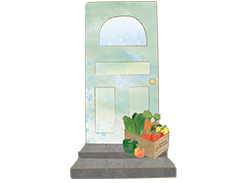 We Deliver &
You Enjoy!
Delivery to your door is included! Skip your delivery or change frequency to fit your schedule or vacations. Isn't it super fun to open your door to a delicious delivery?