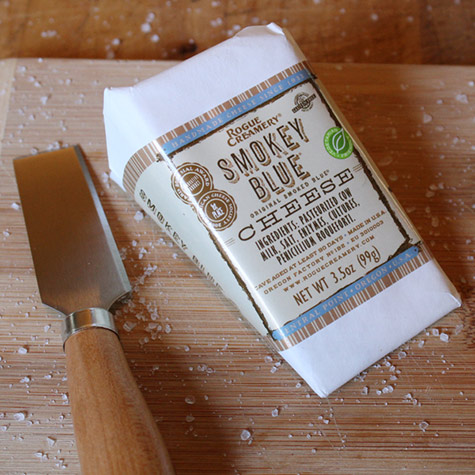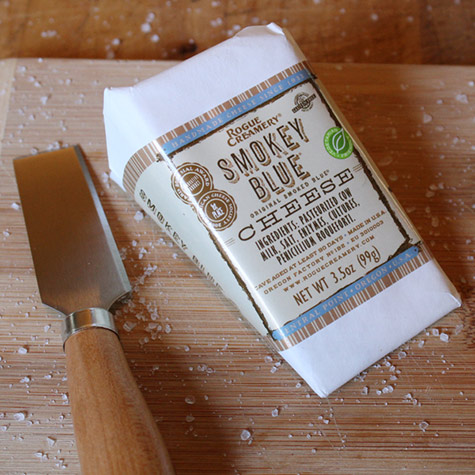 Rogue Creamery
Organic Smokey Blue Cheese
3.5oz

New To Us?
Check Our
DELIVERY AREAS:
Product details
One of the first smoked blue cheeses ever created, this Oregon-original gets its flavor from 16 hours of cold-smoking over the shells of Oregon hazelnuts followed by 6 months of aging. Sweet cream flavors and caramel notes balance earthy flavors of smoke and hints of roasted nuts. The sweet, savory, and nutty result will remind you of the toasted, sweet richness of a campfire.
About the producer
Rogue Creamery was started by Tom Vella in southern Oregon in the 1930s. He knew he must be doing something right when business continued to thrive throughout the Great Depression and World War II. Rogue Creamery was later awarded for its contributions to war efforts, having produced one million pounds of cheddar cheese per year for four consecutive years to be shipped to troops around the world. Today Rogue Creamery is certified organic and continues to create delicious new cheese. They've been awarded the titles of World's Best Blue Cheese in 2003 and Best New Product Award in 2005. As stated in their mission, Rogue Creamery is dedicated to sustainability, service, and the tradition of creating handmade cheese.
Deliveries You'll Love

We bring organic produce, specialty grocery and hand-crafted farm products directly to your doorstep. Customize your orders & delivery schedule.

GET STARTED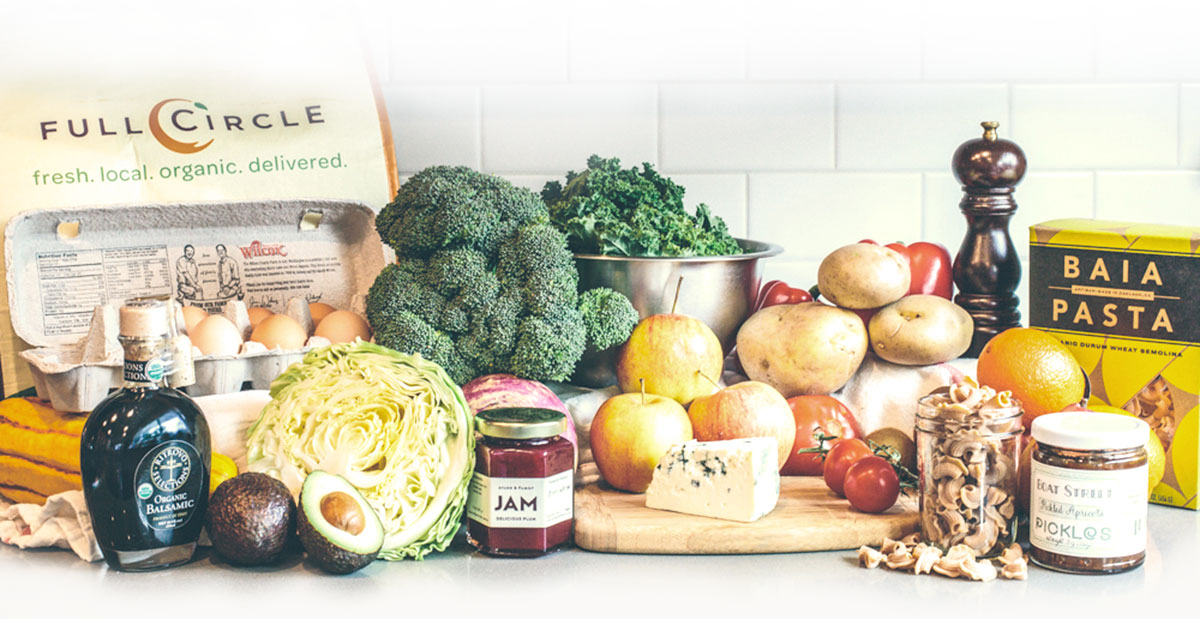 Add Artisan Farm Products

Delivered To Your Door: How Does It Work?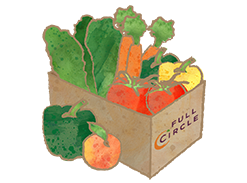 Pick Your Box
Style
Whether you are a fruit fanatic, veg head or love it all, you can choose (& change) the size & type of produce box that works for you.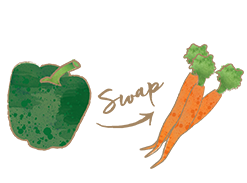 Customize Your
Produce
Want to make changes to the organic produce arriving in your delivery? No problem! It's simple to add and swap out items in our online Farm Stand.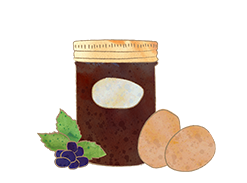 Add Grocery
Items
Add unique grocery and farm products to your delivery like small-batch honey, pasture-raised eggs, grass-fed meat, vegan proteins, artisan olive oil, fresh baked goods and more...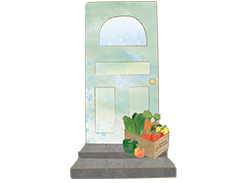 We Deliver &
You Enjoy!
Delivery to your door is included! Skip your delivery or change frequency to fit your schedule or vacations. Isn't it super fun to open your door to a delicious delivery?