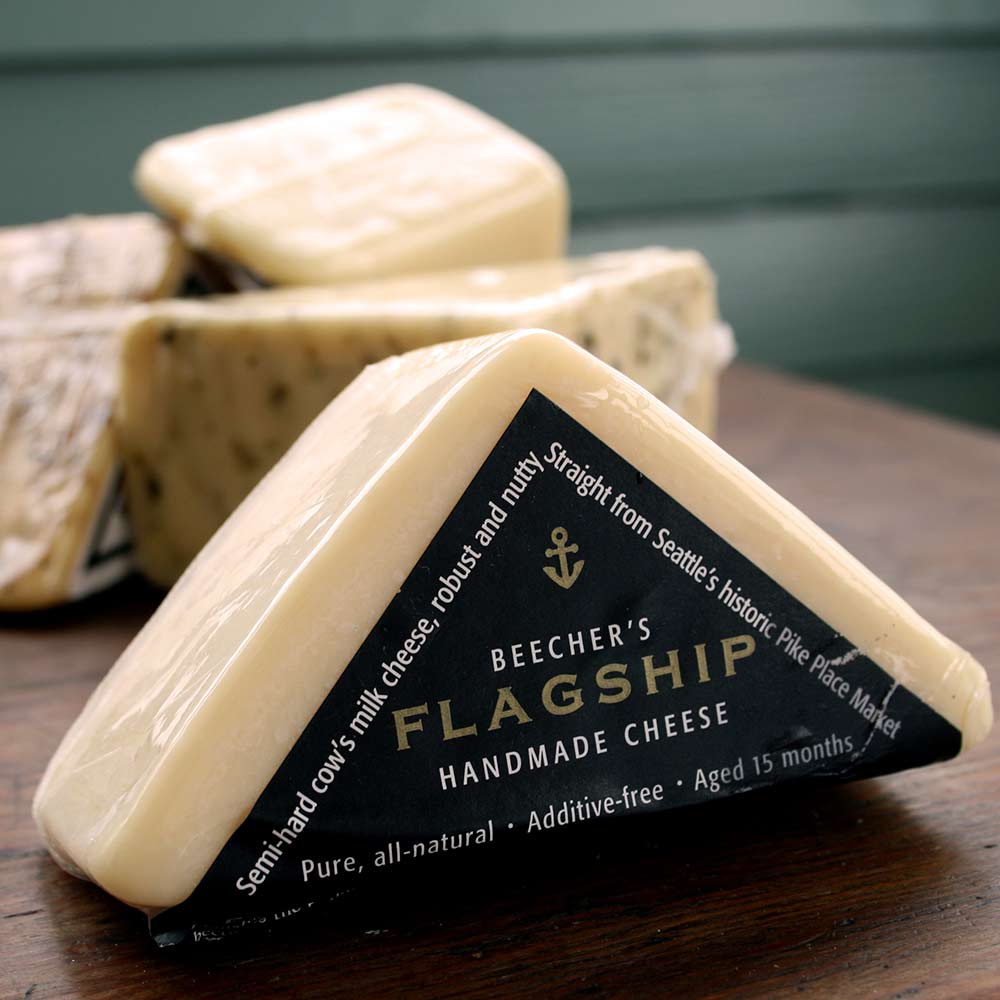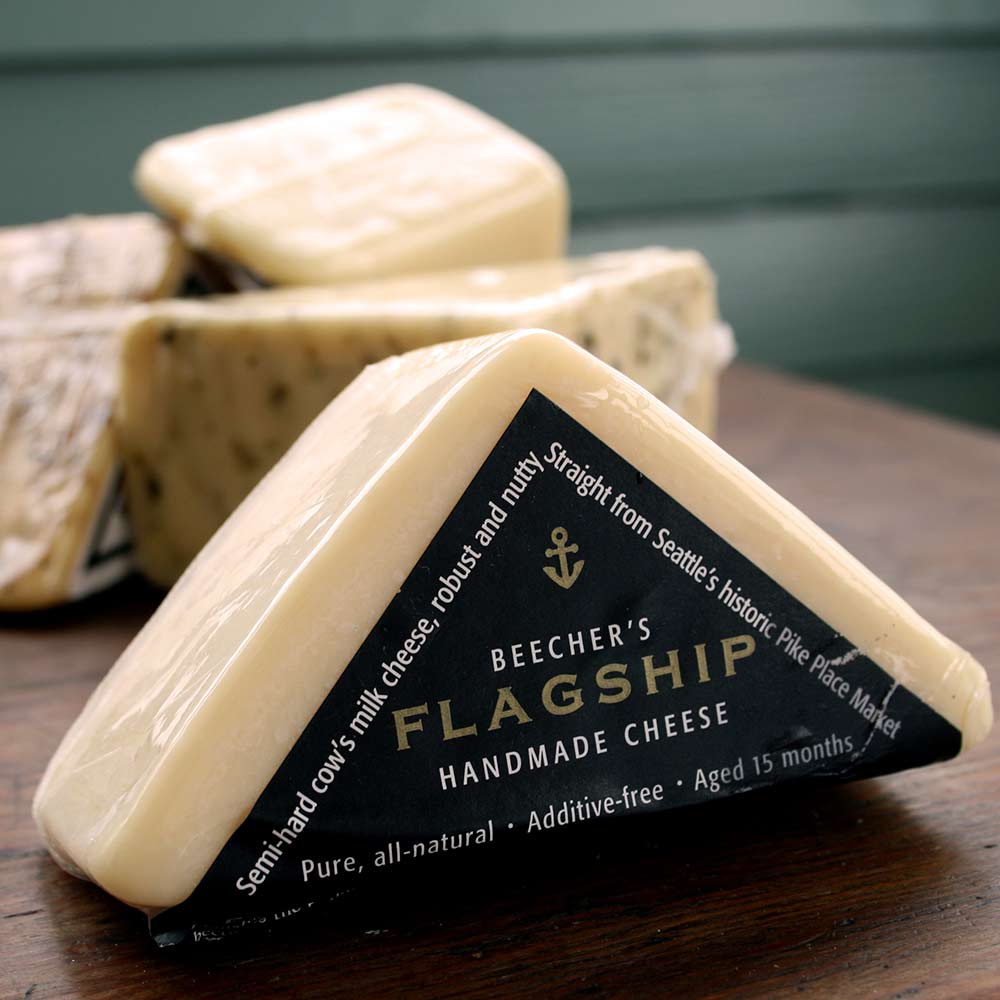 Beecher's Cheese
Aged Flagship Cheddar Cheese
7.2oz

New To Us?
Check Our
DELIVERY AREAS:
Product details
Flagship is a semi-hard cow's milk cheese with a uniquely robust, nutty flavor. It is carefully aged for 18 months under the watchful eye of the cheesemaker to fully develop its complex flavor and ever-so-slight crumble. Outstanding on crackers, on an apple, or used to make great mac and cheese! Beecher's signature Flagship cheese, was handcrafted just as Beecher's Handmade Cheese opened its doors in Seattle's historic Pike Place Market in November of 2003. Each subsequent wheel builds on the tradition of flavor and technique that make Beecher's cheese a Northwest treasure. Keep cheese refrigerated and tightly wrapped up to 6 months. Not certified organic.
About the producer
Beecher's Handmade Cheese has been a Seattle favorite since it opened at the historic Pike Place Market in 2003. The milk comes from a local Washington dairy farmer with a large herd of Holstein and Jersey cows that are treated humanely and only fed high quality, hormone-free feed. Beecher's cheeses are free of preservatives, additives, and artificial ingredients. In 2012, Beecher's was awarded the title of best cheese in North America at an annual American Cheese Society competition.
Deliveries You'll Love

We bring organic produce, specialty grocery and hand-crafted farm products directly to your doorstep. Customize your orders & delivery schedule.

GET STARTED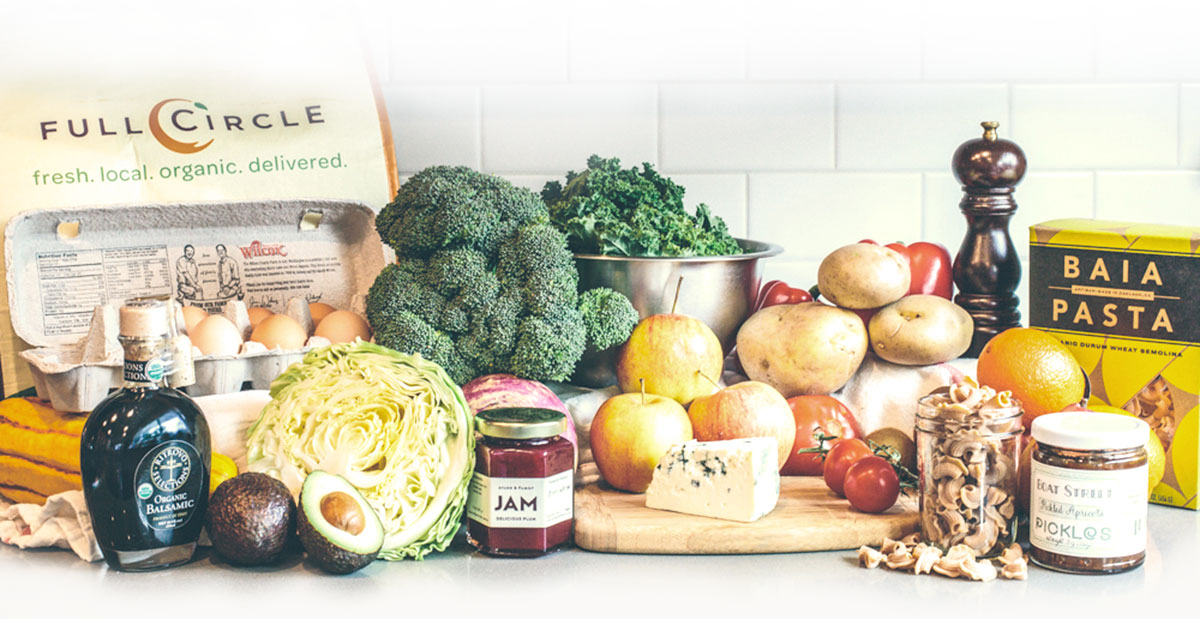 Add Artisan Farm Products

Delivered To Your Door: How Does It Work?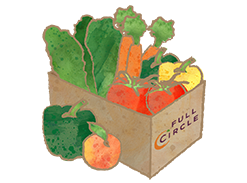 Pick Your Box
Style
Whether you are a fruit fanatic, veg head or love it all, you can choose (& change) the size & type of produce box that works for you.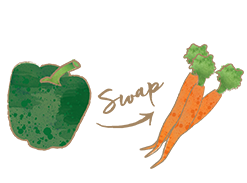 Customize Your
Produce
Want to make changes to the organic produce arriving in your delivery? No problem! It's simple to add and swap out items in our online Farm Stand.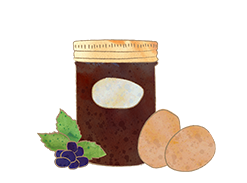 Add Grocery
Items
Add unique grocery and farm products to your delivery like small-batch honey, pasture-raised eggs, grass-fed meat, vegan proteins, artisan olive oil, fresh baked goods and more...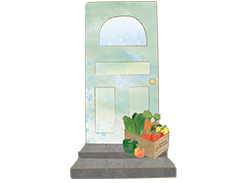 We Deliver &
You Enjoy!
Delivery to your door is included! Skip your delivery or change frequency to fit your schedule or vacations. Isn't it super fun to open your door to a delicious delivery?