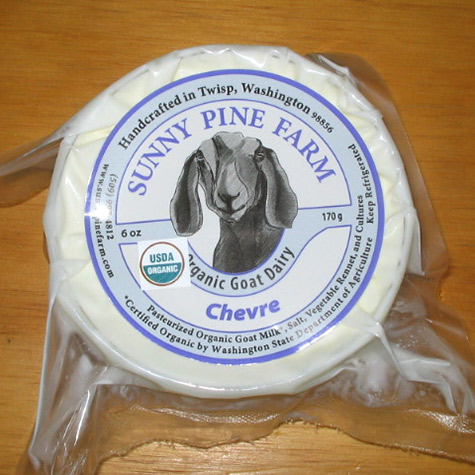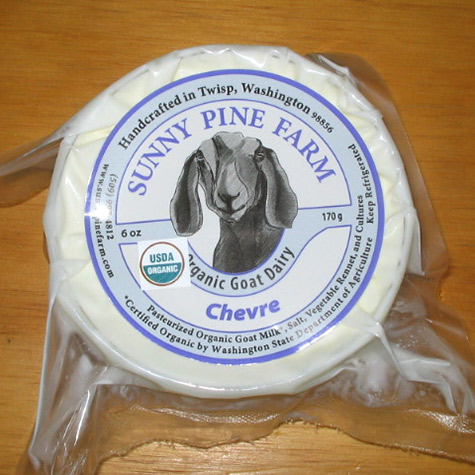 Sunny Pine Farm
Organic Plain Chevre Cheese
6oz

New To Us?
Check Our
DELIVERY AREAS:
Product details
A soft and spreadable goat cheese with a unique, tart, earthy flavor. This light and creamy cheese comes from family-owned Sunny Pine Farm, a certified organic farm located in Twisp, Washington. Enjoy it as-is with bread or crackers, or warm it in the oven and drizzle with honey and lavender or olive oil and sea salt for a sweet or savory snack.
About the producer
Located in Twisp, Washington, Sunny Pine Farm is a certified organic goat farm owned by a husband and wife team. This micro-dairy prides itself on using local ingredients from the Methow Valley and believes that their community and sustainability-driven business is what allows them to create goat milk products of the highest quality. Their mission is "to make cheese that honors the earth, the goat, and your taste buds."
Deliveries You'll Love

We bring organic produce, specialty grocery and hand-crafted farm products directly to your doorstep. Customize your orders & delivery schedule.

GET STARTED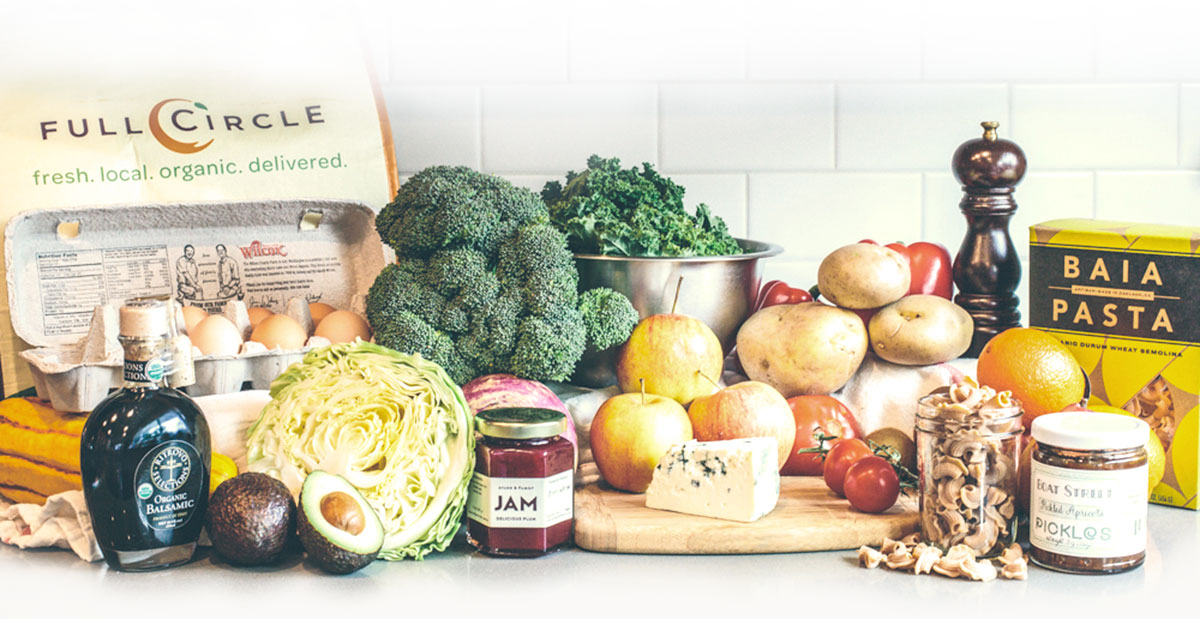 Add Artisan Farm Products

Delivered To Your Door: How Does It Work?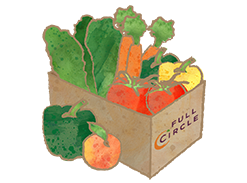 Pick Your Box
Style
Whether you are a fruit fanatic, veg head or love it all, you can choose (& change) the size & type of produce box that works for you.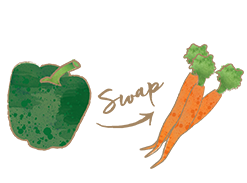 Customize Your
Produce
Want to make changes to the organic produce arriving in your delivery? No problem! It's simple to add and swap out items in our online Farm Stand.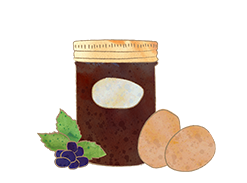 Add Grocery
Items
Add unique grocery and farm products to your delivery like small-batch honey, pasture-raised eggs, grass-fed meat, vegan proteins, artisan olive oil, fresh baked goods and more...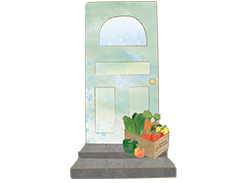 We Deliver &
You Enjoy!
Delivery to your door is included! Skip your delivery or change frequency to fit your schedule or vacations. Isn't it super fun to open your door to a delicious delivery?