Bellwether Farms
Whole Milk Basket Ricotta Cheese
12oz

New To Us?
Check Our
DELIVERY AREAS:
Product details
This award-winning, creamy ricotta cheese from Bellwether Farms is created with whole Jersey cow milk that is produced on their neighbors' farm. Jersey cows produce milk with a higher fat and protein content, allowing for richer and more flavorful cheese. This ricotta is developed using a slower and more traditional method that requires extra time and constant attention. The result? Rich, pillowy ricotta cheese with a texture much more delicate than the firmer ricottas you typically find in the supermarket. We recommend drizzling it with honey and pairing it with fresh walnuts, or you can bake it into a pasta dish for a rich and decadent dinner. Not certified organic.
About the producer
Bellwether Farm is located in Sonoma County, California. Family owned and operated since 1986, the founder and farm owner, Cindy Callahan, takes care of the sheep, her son Liam is the primary cheesemaker, and her daughter-in-law Diana runs the office. The family visited cheesemakers throughout Europe to refine their technique and to learn more about how milk, climate and equipment affect flavor. Their traditional and time-tested method results in high quality dairy products that have won national awards. Their animals are never treated with hormones and their pastures are free of herbicides and artificial fertilizers. Not only are they dedicated to sustainable practices, but they are committed to serving the community with 1% of all sales going towards organizations that provide hunger relief and food education.
Deliveries You'll Love

We bring organic produce, specialty grocery and hand-crafted farm products directly to your doorstep. Customize your orders & delivery schedule.

GET STARTED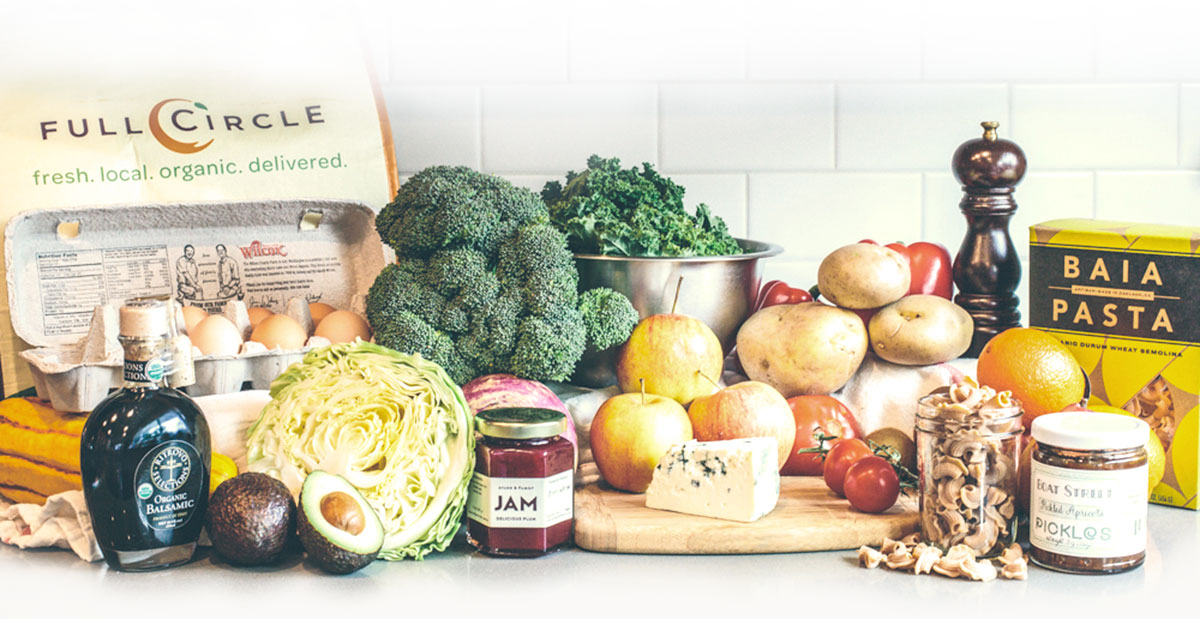 Add Artisan Farm Products

Delivered To Your Door: How Does It Work?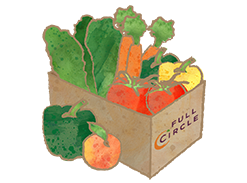 Pick Your Box
Style
Whether you are a fruit fanatic, veg head or love it all, you can choose (& change) the size & type of produce box that works for you.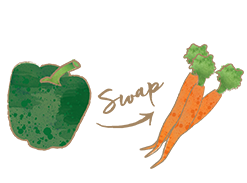 Customize Your
Produce
Want to make changes to the organic produce arriving in your delivery? No problem! It's simple to add and swap out items in our online Farm Stand.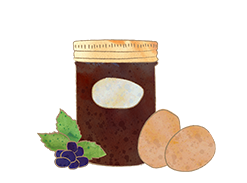 Add Grocery
Items
Add unique grocery and farm products to your delivery like small-batch honey, pasture-raised eggs, grass-fed meat, vegan proteins, artisan olive oil, fresh baked goods and more...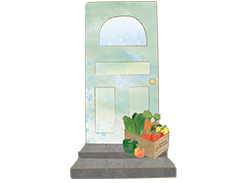 We Deliver &
You Enjoy!
Delivery to your door is included! Skip your delivery or change frequency to fit your schedule or vacations. Isn't it super fun to open your door to a delicious delivery?