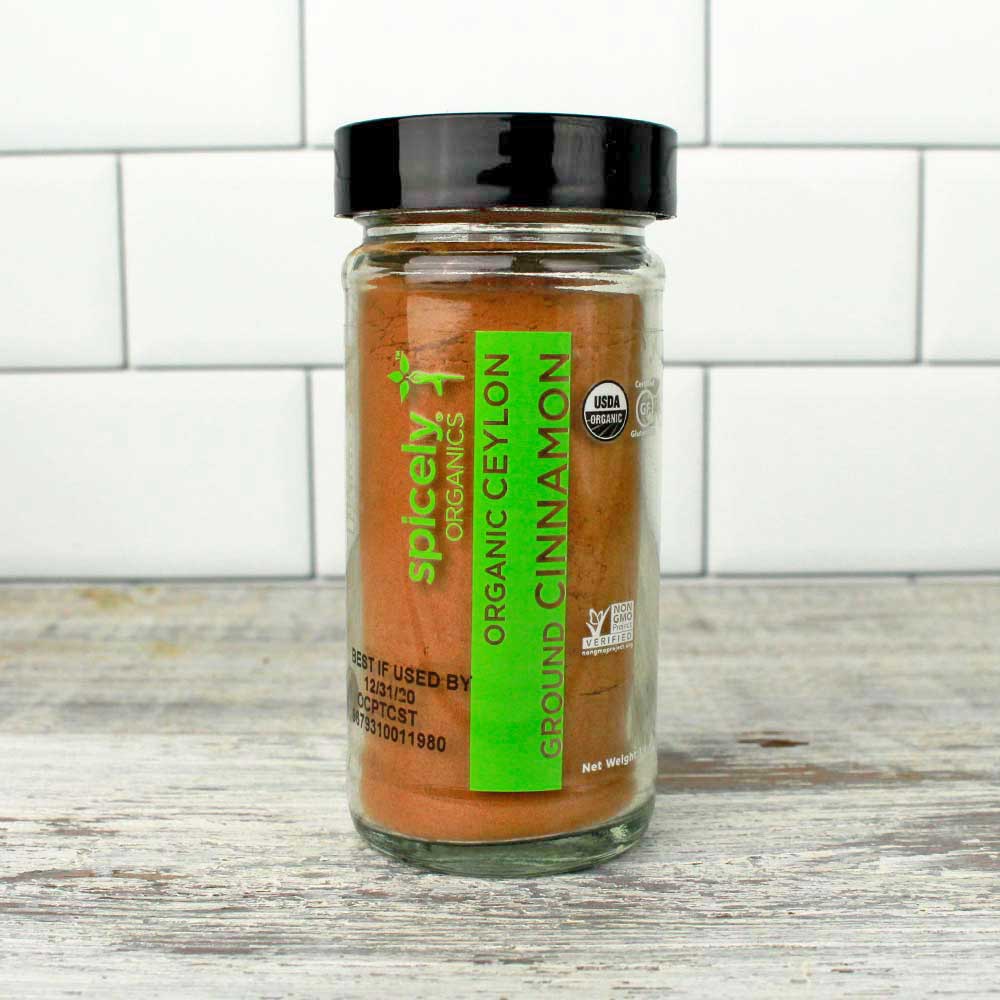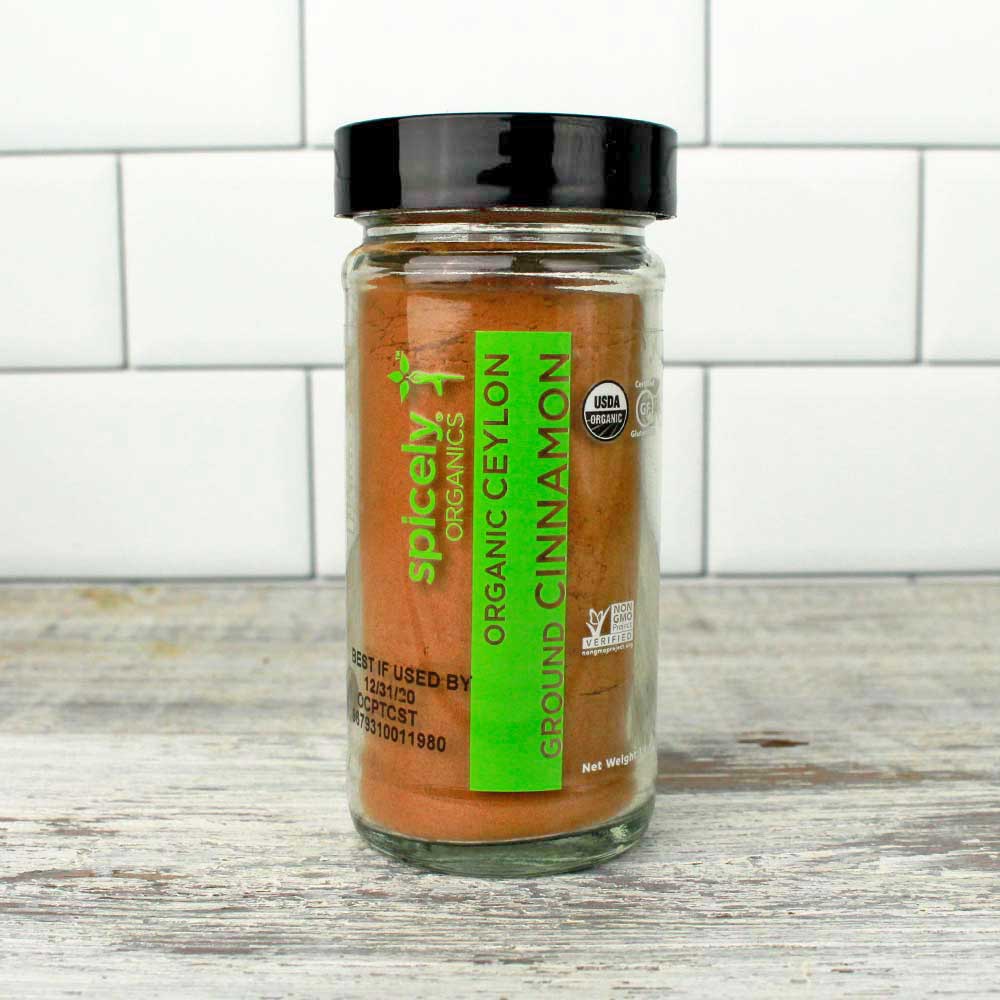 Spicely Organics
Organic Ground Ceylon Cinnamon
1.4oz

New To Us?
Check Our
DELIVERY AREAS:
Product details
Ceylon cinnamon is filled with delicate sweet flavors that lack the harsh spiciness that the more popular cassia variety of cinnamon often contains. Spicely Organics sources their ceylon cinnamon from Sri Lanka where it has long been regarded for its novel flavor and wide range of medicinal purposes. Stir a scoop into your next batch of pancakes, use it to caramelize apples for your next bowl of oatmeal, or mix some with ground coffee to bring your morning cup to a whole new level.
About the producer
Spicely Organics, based out of Fremont, CA, has a mission to nourish your body and respect the environment by using pure ingredients that are ethically sourced and embrace eco-friendly practices. A notable method that Spicely practices is tied to the sterilization process they use before spices can be sold in the United States. Most spice companies sterilize using synthetic chemicals or radiation. Spicely Organics uses a process called steam sterilization, which sterilizes food products without adding any chemicals or hazardous materials.
From Our Organic Farm To Your Doorstep

We bring organic produce, speciality grocery and hand-crafted farm products fresh from our own family farm & local partners directly to your doorstep. Customize your orders & delivery schedule.

GET STARTED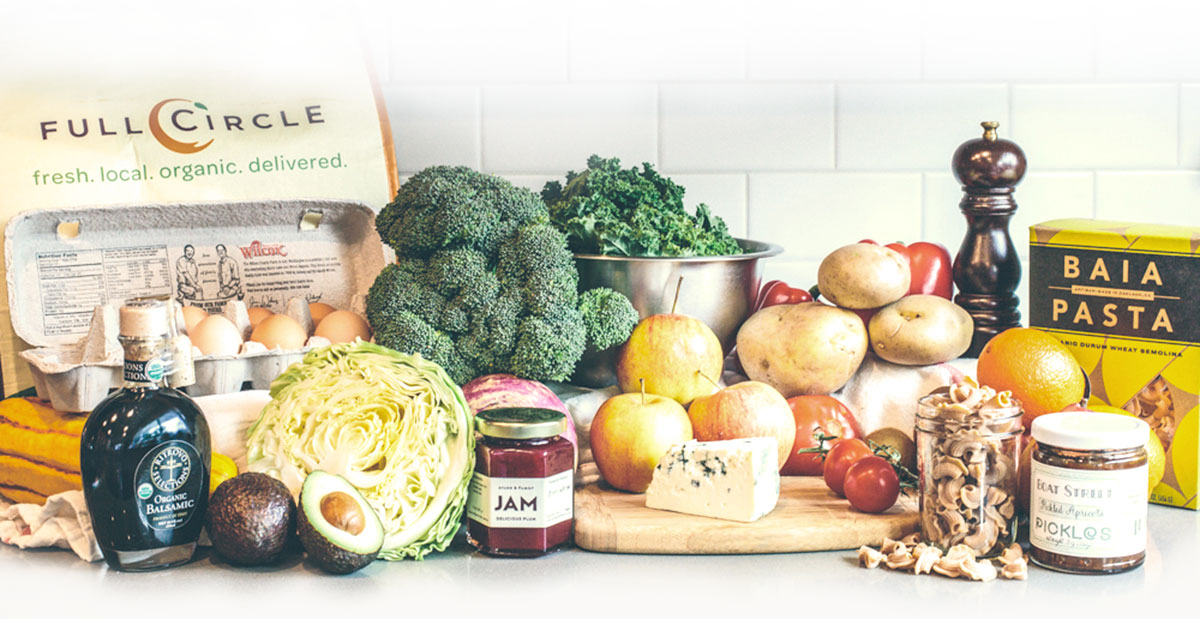 Add Artisan Farm Products

Delivered To Your Door: How Does It Work?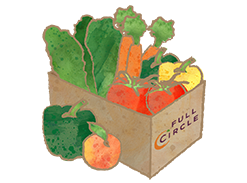 Pick Your Box
Style
Whether you are a fruit fanatic, veg head or love it all, you can choose (& change) the size & type of produce box that works for you.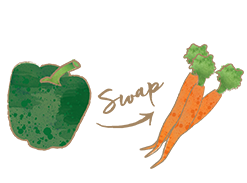 Customize Your
Produce
Want to make changes to the organic produce arriving in your delivery? No problem! It's simple to add and swap out items in our online Farm Stand.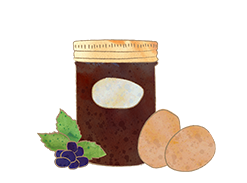 Add Grocery
Items
Add unique grocery and farm products to your delivery like small-batch honey, pasture-raised eggs, grass-fed meat, vegan proteins, artisan olive oil, fresh baked goods and more...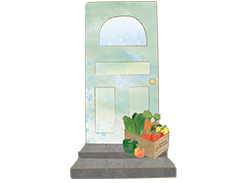 We Deliver &
You Enjoy!
Delivery to your door is included! Skip your delivery or change frequency to fit your schedule or vacations. Isn't it super fun to open your door to a delicious delivery?