Cypress Grove Cheese
Ms. Natural Goat Cheese
4oz

New To Us?
Check Our
DELIVERY AREAS:
Product details
Experience fresh cream goat cheese pure and simple—the building block for Cypress Grove's entire line of cheese. They take pride in using clean milk from carefully managed dairies which has a huge impact on the final cheese. Creamy, tart, tangy, and perfectly balanced with no "goaty" aftertaste, Ms. Natural® is the perfect expression of fresh goat cheese. Not certified organic.
About the producer
The seeds of Cypress Grove Chevre were sown in the 1970s when Mary Keehn, a single mother of four daughters living in Humboldt County, began looking for a healthy source of milk for her family. As luck would have it, a neighbor had goats. When asked by Mary if she was interested in selling them, she told her, "Honey, if you can catch them, you can have them." Armed only with her resolve and a coffee can full of oats, Mary captured two does, and in doing so launched a unique place in American food history. Within a few years, the size of the herd had increased significantly and she found herself with excess goat milk. She started experimenting with cheese making in her kitchen and with a small customer-base already growing, she officially launched Cypress Grove Chevre in 1983. As consumer tastes evolve, so does the demand for cheeses that pleases their clamoring fans — a challenge Cypress Grove is more than happy to meet. The dairy is managed primarily with the health and happiness of their herd in mind. The American Humane Association endorsed their model dairy as Humane Certified with a 100 percent score several consecutive years in a row.
From Our Organic Farm To Your Doorstep

We bring organic produce, speciality grocery and hand-crafted farm products fresh from our own family farm & local partners directly to your doorstep. Customize your orders & delivery schedule.

GET STARTED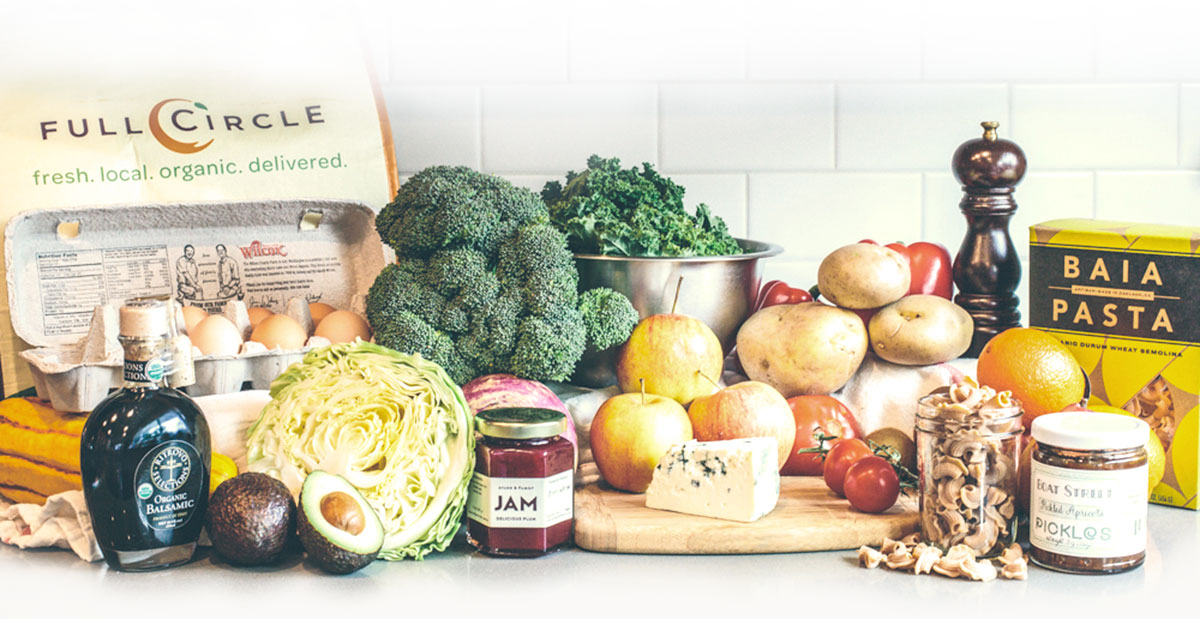 Add Artisan Farm Products

Delivered To Your Door: How Does It Work?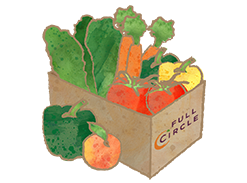 Pick Your Box
Style
Whether you are a fruit fanatic, veg head or love it all, you can choose (& change) the size & type of produce box that works for you.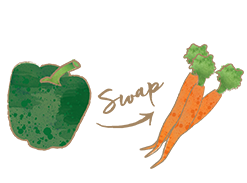 Customize Your
Produce
Want to make changes to the organic produce arriving in your delivery? No problem! It's simple to add and swap out items in our online Farm Stand.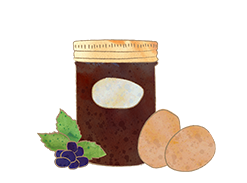 Add Grocery
Items
Add unique grocery and farm products to your delivery like small-batch honey, pasture-raised eggs, grass-fed meat, vegan proteins, artisan olive oil, fresh baked goods and more...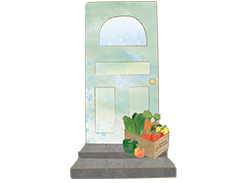 We Deliver &
You Enjoy!
Delivery to your door is included! Skip your delivery or change frequency to fit your schedule or vacations. Isn't it super fun to open your door to a delicious delivery?