elizabeth W
Lavender Soothing Salve
1oz

New To Us?
Check Our
DELIVERY AREAS:
Product details
This lavender, Shea butter salve has 100% essential oils and all good-for-you ingredients. Use it to comfort dry skin, soothe a sunburn, manage itching, and help keep moisture in. You can also use it on your temples and pulse points to inspire rest and relaxation. Not certified organic.
***
Paraben-free, phthalate-free, cruelty-free.
About the producer
Scent is a potent reminder of our past, and elizabethW founder Albert Nichols' strongest memories are the scents of summer as a kid on his great-grandmother Elizabeth Weightman's ranch. Violets, roses, lilacs, and magnolias surrounded the house, while inside, the kitchen was filled with freshly picked lavender, rosemary, and sage. Fragrance enveloped him and became his fascination. Before launching into the rarefied air of the perfume world, he was an architect. And in 1995, he devoted himself to his true passion and created a perfumery.

He knew how to design a building, and feels that constructing fragrances follows similar lines: a well-balanced foundation is required to support the heart and top notes. As with architecture, he also knew there were fragrances for the masses and perfumes that speak to the individual. From the exterior design of a product to the scent inside, he seeks to touch the individual with his elizabethW collections. They are clean, simple, sophisticated, elegant, and totally original. They reflect an emphasis on quality and beauty, valuable lessons passed down through the generations from his great grandmother.
Deliveries You'll Love

We bring organic produce, specialty grocery and hand-crafted farm products directly to your doorstep. Customize your orders & delivery schedule.

GET STARTED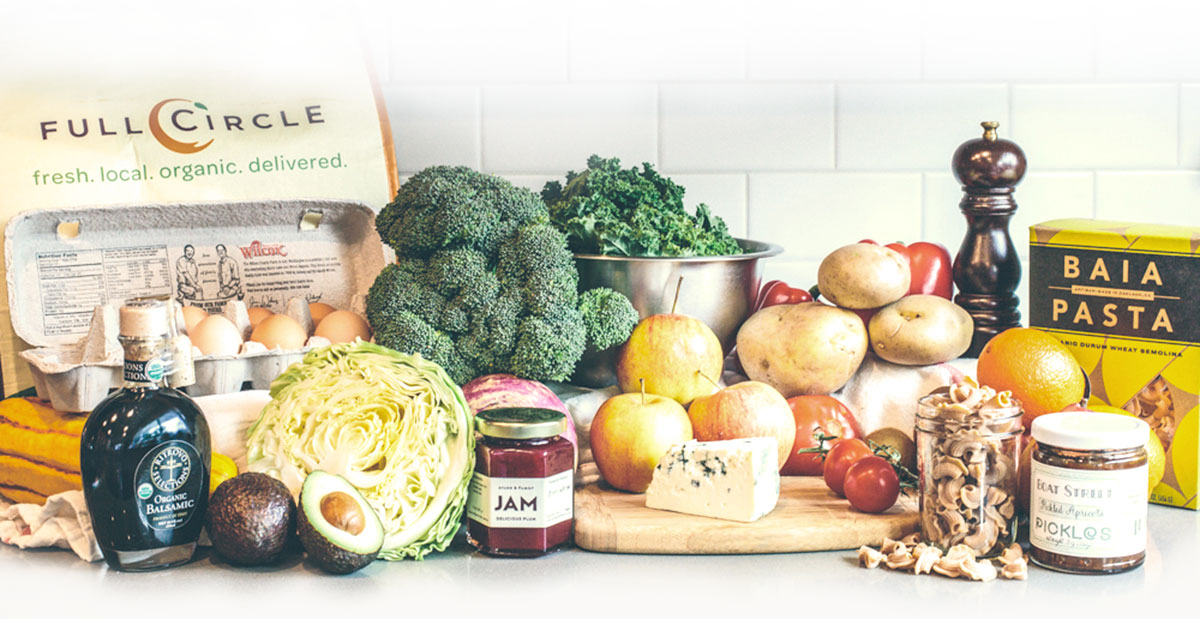 Add Artisan Farm Products

Delivered To Your Door: How Does It Work?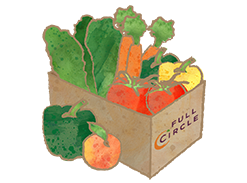 Pick Your Box
Style
Whether you are a fruit fanatic, veg head or love it all, you can choose (& change) the size & type of produce box that works for you.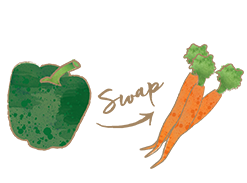 Customize Your
Produce
Want to make changes to the organic produce arriving in your delivery? No problem! It's simple to add and swap out items in our online Farm Stand.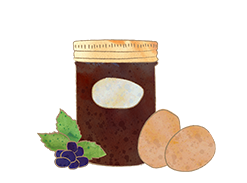 Add Grocery
Items
Add unique grocery and farm products to your delivery like small-batch honey, pasture-raised eggs, grass-fed meat, vegan proteins, artisan olive oil, fresh baked goods and more...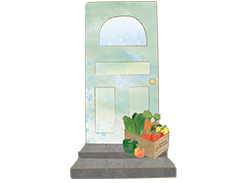 We Deliver &
You Enjoy!
Delivery to your door is included! Skip your delivery or change frequency to fit your schedule or vacations. Isn't it super fun to open your door to a delicious delivery?