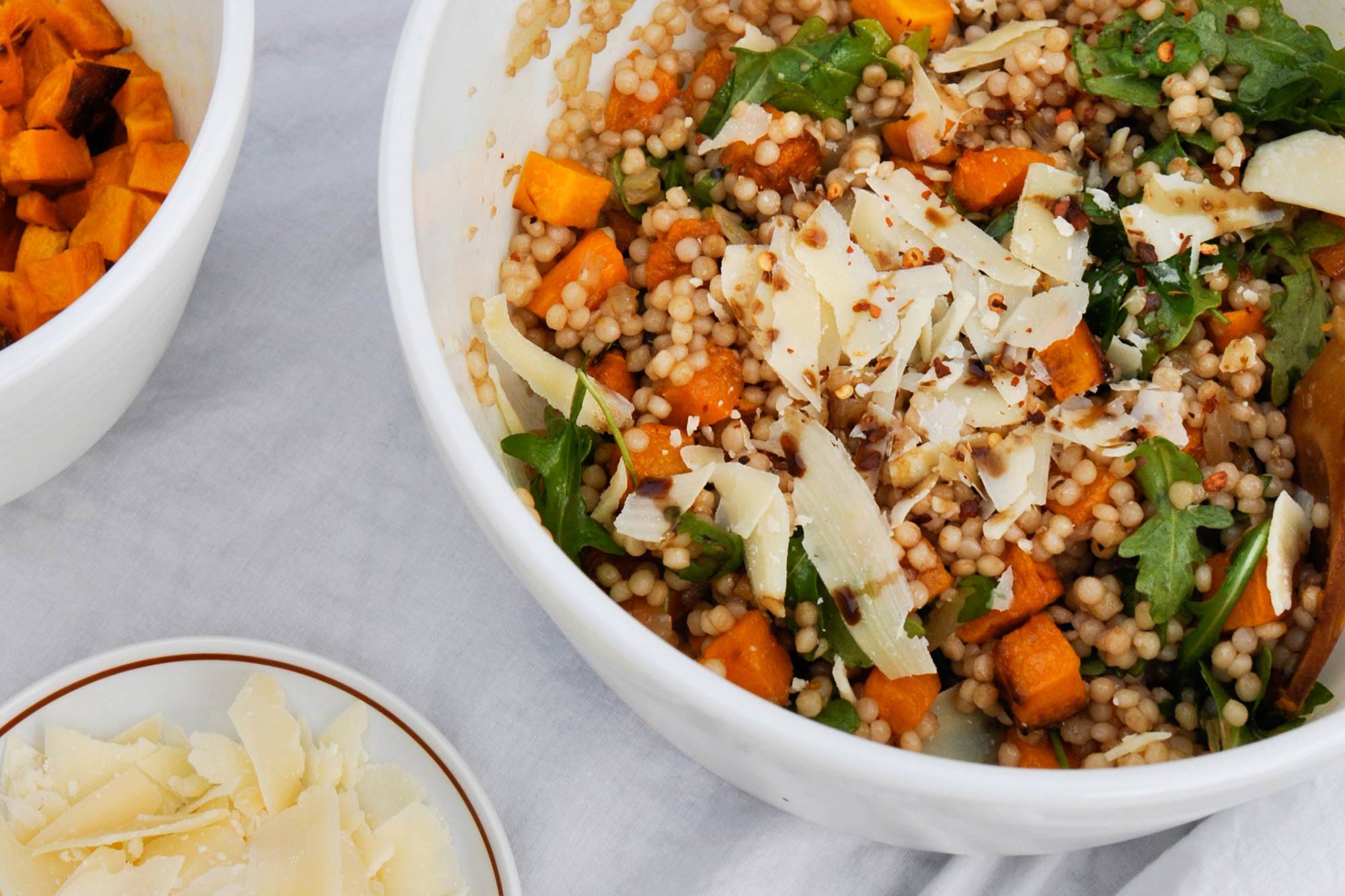 Winter Couscous Salad Recipe
This salad is great to serve to guests or to prepare at the beginning of the week and keep in your fridge to have for weekday lunches or dinners. Serve with grilled chicken breast or steak for a delicious weeknight dinner. This salad is loaded with vegetables and big flavor that make it healthy, comforting and irresistible.
INSTRUCTIONS
Preheat oven to 400 degrees F.
Peel and remove seeds from squash and cut into small cubes.
In a large bowl, toss the pieces with 2 tablespoons of the olive oil and a generous sprinkle of salt. Spread out in a single layer on one or two baking sheets, and place in the oven for 15-25 minutes. Rotate the pan(s) halfway through. Remove when squash is softened and golden brown. Set aside to let cool.
Bring the water to a boil in medium sized pot with a teaspoon of salt, when it has come to a boil add the couscous (2 cups). Reduce heat to a simmer and cook covered for about 12 minutes or until the water is absorbed (or cook according to the package directions). Be careful not to overcook or it will stick together. If it is cooked before the water is gone simply drain the couscous. Toss the couscous in a large bowl with 1 1/2 tablespoons of olive oil. Let it cool in the fridge.
In a small sauté pan, combine onion and remaining 1 1/2 tablespoons of olive oil, and cook over medium low heat until golden in color.
While the onion is cooking, coarsely chop hazelnuts and set aside.
Make the dressing by combining all ingredients and whisking together or shaking in a jar. Add salt and pepper to taste. Toss onions and squash with couscous in a large bowl. Add dressing and toss to coat. Add Parmesan, and hazelnuts and mix together. Just before serving, add arugula (saving a little for garnish) and mix gently to combine. Top with a few arugula leaves, a drizzle of balsamic vinegar and a bit of Parmesan cheese.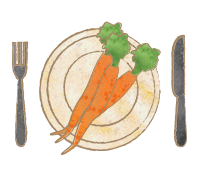 Fresh Ingredients Delivered!
We help make cooking fresh, healthy meals easy and convenient. Get creative in the kitchen with organic produce and artisan ingredients conveniently delivered to you. From the fields to your table, there is a simple way to live deliciously.