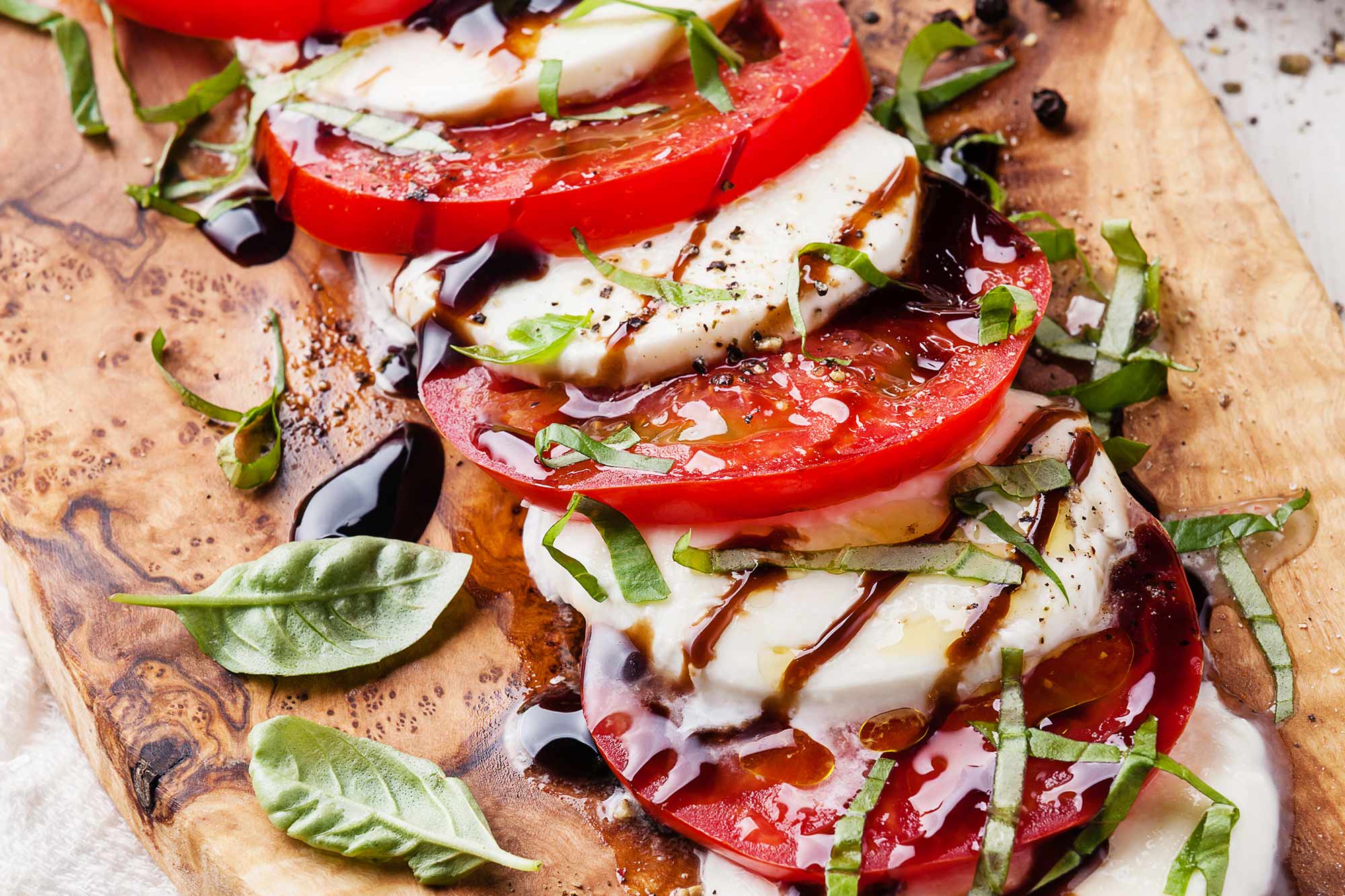 Caprese Salad with Honey-Balsamic Reduction
Fresh mozzarella is super creamy, pleasantly mild, cool and refreshing. Just add some organic heirloom tomatoes and fresh basil and this simple dish really shines. But remember, because this salad is so simple, use of high-quality ingredients is imperative. If you use standard hothouse tomatoes and processed mozzarella, you'll definitely be able to tell.
INSTRUCTIONS
Stir the balsamic vinegar and honey together in a small saucepan and place over high heat. Bring to a boil, reduce the heat to low and simmer until the vinegar mixture has reduced to about 1/3 cup (about 10 minutes). Set the balsamic reduction aside to cool. Decoratively arrange alternating slices of tomato and mozzarella on your serving platter. Gently sprinkle with salt and black pepper. Spread fresh basil leaves over the top of the salad and drizzle with olive oil and the balsamic reduction.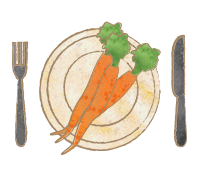 Fresh Ingredients Delivered!
We help make cooking fresh, healthy meals easy and convenient. Get creative in the kitchen with organic produce and artisan ingredients conveniently delivered to you. From the fields to your table, there is a simple way to live deliciously.