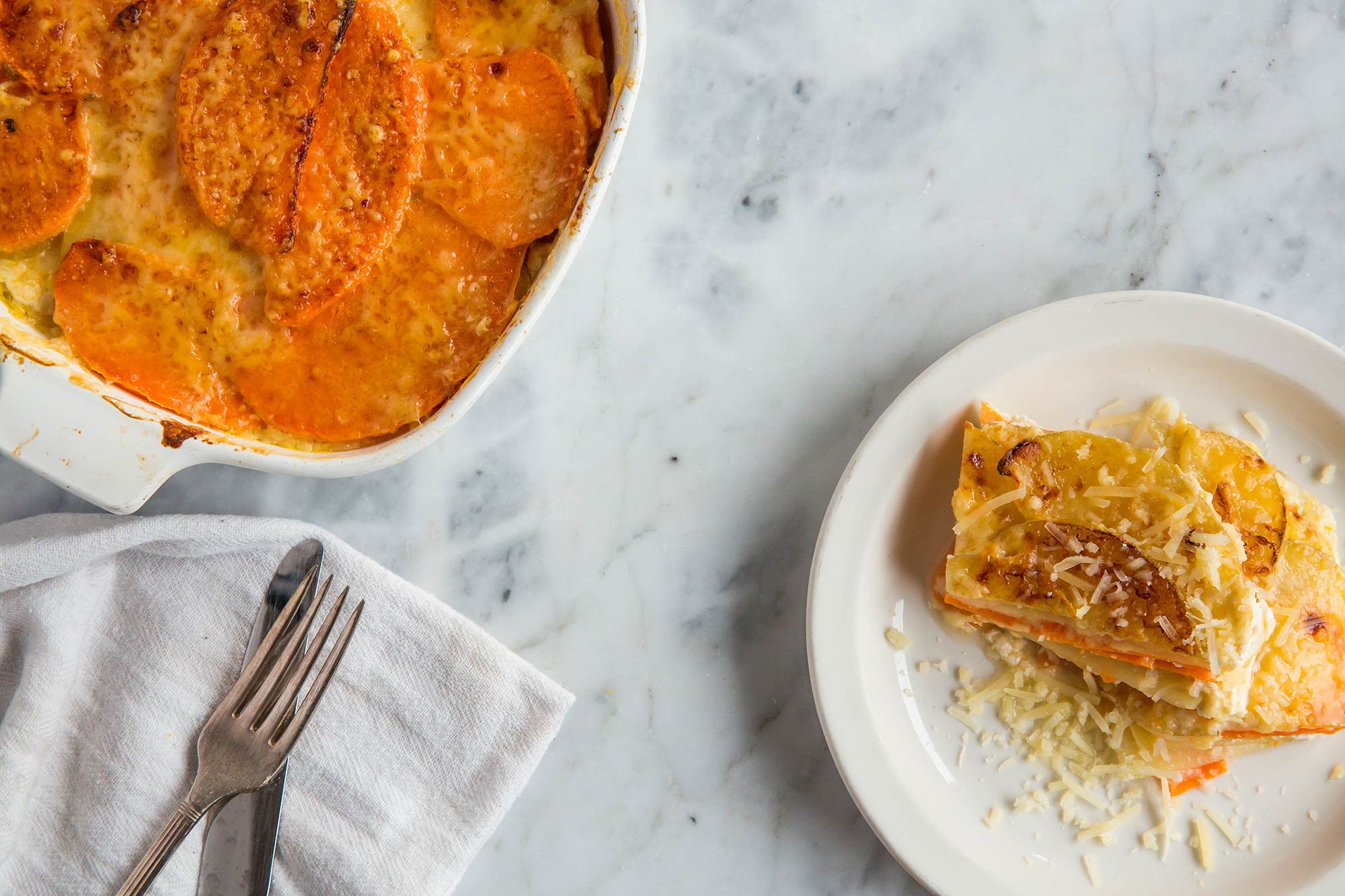 Garnet Yam & Yukon Gold Potato Gratin
Assemble in the morning and toss in the oven that night for an easy, delicious accompaniment to any meal. The yams in this gratin add a layer of complexity to an otherwise simple starch. Fresh herbs or caramelized onions can be added if you're feeling fancy, but the potatoes layered with cheese alone make for the ultimate comfort food.
INSTRUCTIONS
Preheat oven to 400 degrees.
Butter a 13x9x2 inch glass baking dish.
Peel and cut each potato into 1/8 inch thick rounds and place in bowl of cold water.
Combine cream, butter, and garlic in medium saucepan and bring to simmer. Remove from heat. Combine sea salt and black pepper in a small bowl.
Drain potatoes, then pat dry with kitchen towels. Transfer half of potatoes to prepared baking dish, using hands to distribute evenly. Sprinkle with half of salt-pepper mixture and half of cheese. Repeat with remaining potatoes, salt-pepper mixture, and cheese, saving a little for the top.
Pour cream mixture over gratin, pressing lightly to submerge potato mixture as much as possible. Sprinkle remaining cheese atop gratin.
When ready to bake, cover tightly with foil. Bake for 30 minutes, remove foil, and continue baking for 25 minutes more, or until top is golden brown and gratin has set.
Remove from oven. Let stand 10 minutes before serving.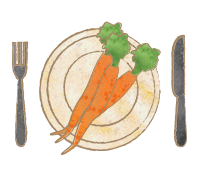 Fresh Ingredients Delivered!
We help make cooking fresh, healthy meals easy and convenient. Get creative in the kitchen with organic produce and artisan ingredients conveniently delivered to you. From the fields to your table, there is a simple way to live deliciously.