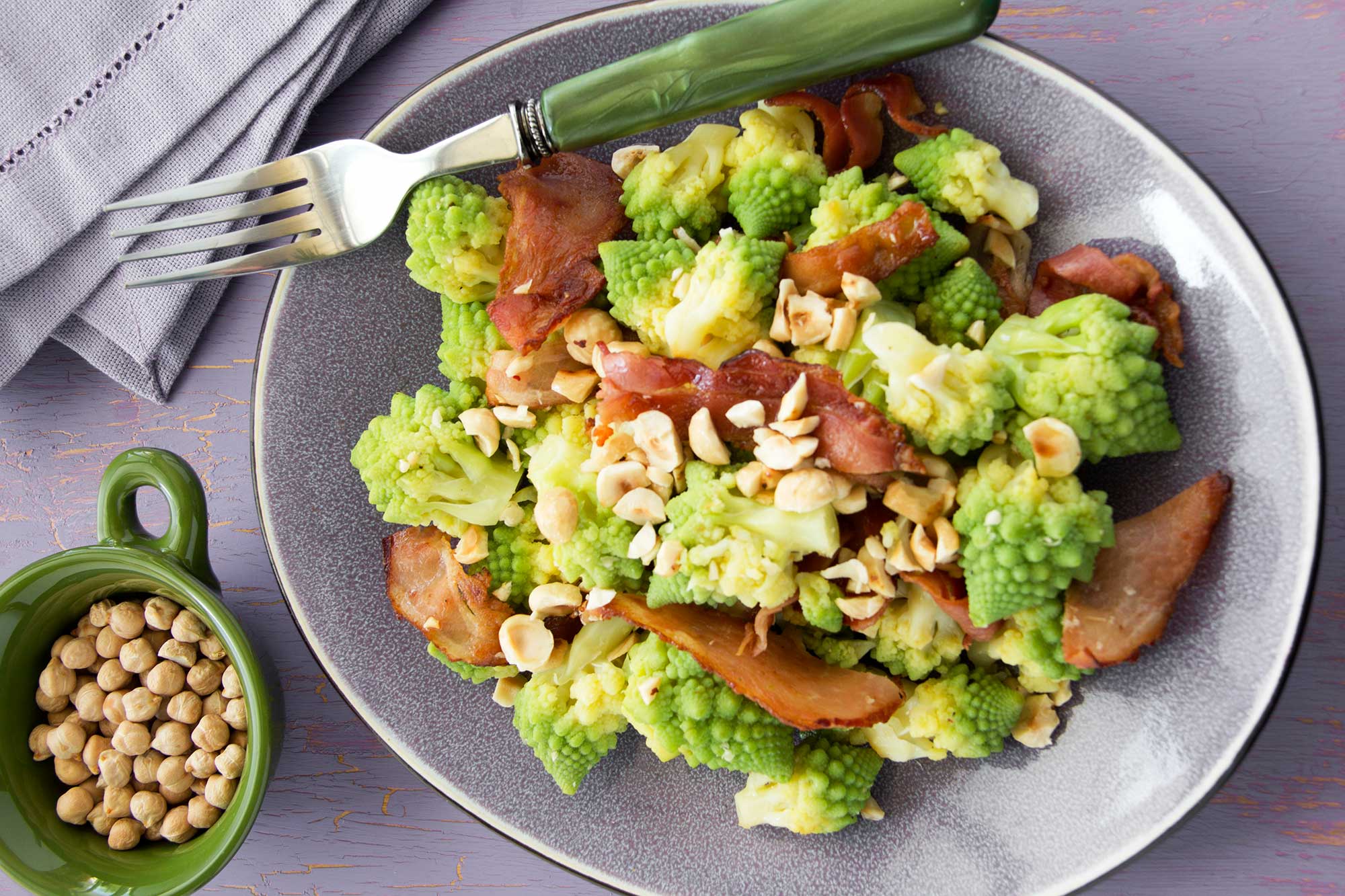 Romanesco Salad with Bacon and Hazelnuts
Romanesco is quite a special treat. An edible flower bud that superficially resembles cauliflower, Romanesco is well-known for its natural approximation of the Fibonacci number. Its delicate, nutty flavor is enhanced by the toasted hazelnuts in this dish, and the bacon adds a smoky savoriness.
INSTRUCTIONS
Combine all of the dressing ingredients in a small bowl and thoroughly mix with a fork; set aside.
Separate the Romanesco into bite-sized florets.
Bring a large pot of water to boil and add a large pinch of salt. Transfer the florets to the pot and cook for 5-7 minutes, or until tender. Drain into a colander and immediately place into an ice bath to retain the dark color and stop the cooking process.
Over medium heat, fry the bacon and remove onto paper towel, leaving the grease in the pan.
Gently toast the hazelnuts over low heat in the remaining bacon grease.
Mix the Romanesco, bacon and nuts in a serving bowl and pour the dressing over top; toss to combine.
Serve immediately.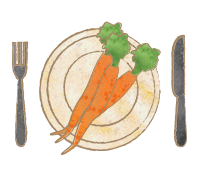 Fresh Ingredients Delivered!
We help make cooking fresh, healthy meals easy and convenient. Get creative in the kitchen with organic produce and artisan ingredients conveniently delivered to you. From the fields to your table, there is a simple way to live deliciously.