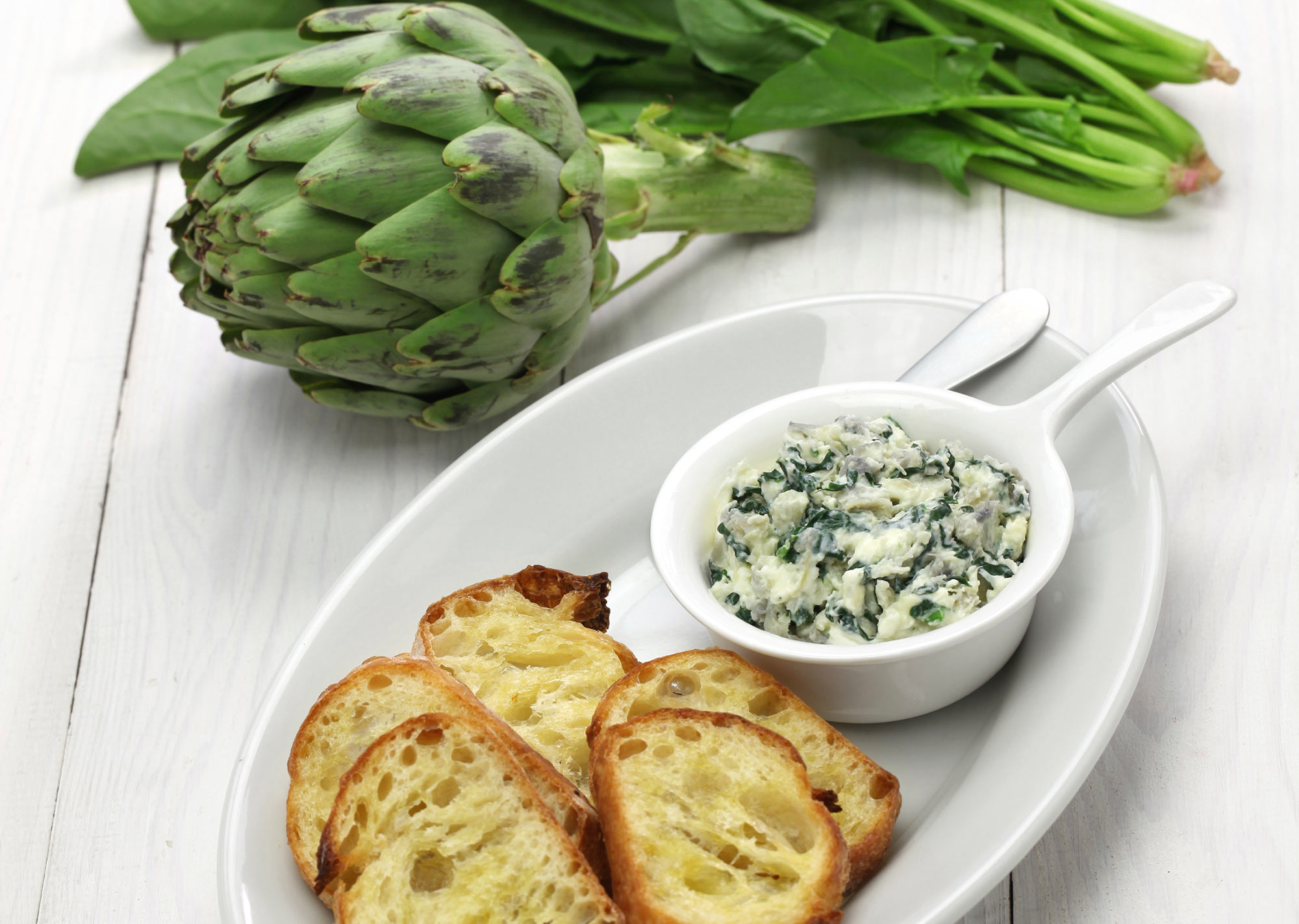 Spinach and Fresh Artichoke Dip
This creamy spinach and fresh artichoke dip recipe will definitely be the hit of your next summer evening get-together. Greek yogurt adds nice thickness and sautéed spinach adds depth of flavor, while fresh green onions round out the flavor profile.
INSTRUCTIONS
Cut stems and about 1 1/2 inches from tops of artichokes with a serrated knife.
Place a steaming basket into a large pot and fill with water until it just touches the bottom of the steamer. Put the artichokes on top of the steaming basket and cover with a lid. (Depending on how large your pot is, you might need to replace the water halfway through cooking).
Place the pot on the stove and bring to a boil, then reduce to a simmer. Steam for 40 minutes, or until the outer leaves EASILY pull off from the artichoke.
Preheat oven to 350 degrees F.
In medium saucepan, melt butter and lightly sauté the spinach until tender, adding a pinch of salt. Drain spinach and set aside.
Remove leaves from artichokes (reserving the biggest and prettiest for dipping). Discard the tough outer leaves and small inner leaves. Remove and discard fuzzy thistle from bottom. Chop artichoke bottoms and set aside.
Combine mayonnaise, cream cheese, milk, yogurt, salt and garlic in a medium bowl, stirring until smooth. Add green onions, chopped artichokes and spinach; stir until well combined. Spoon mixture into a 1-quart baking dish coated with cooking spray and bake at 350 degrees F for 35 minutes or until edges brown.
Serve with artichoke leaves or crudités for dipping.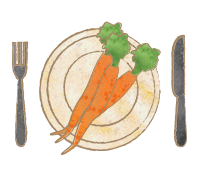 Fresh Ingredients Delivered!
We help make cooking fresh, healthy meals easy and convenient. Get creative in the kitchen with organic produce and artisan ingredients conveniently delivered to you. From the fields to your table, there is a simple way to live deliciously.