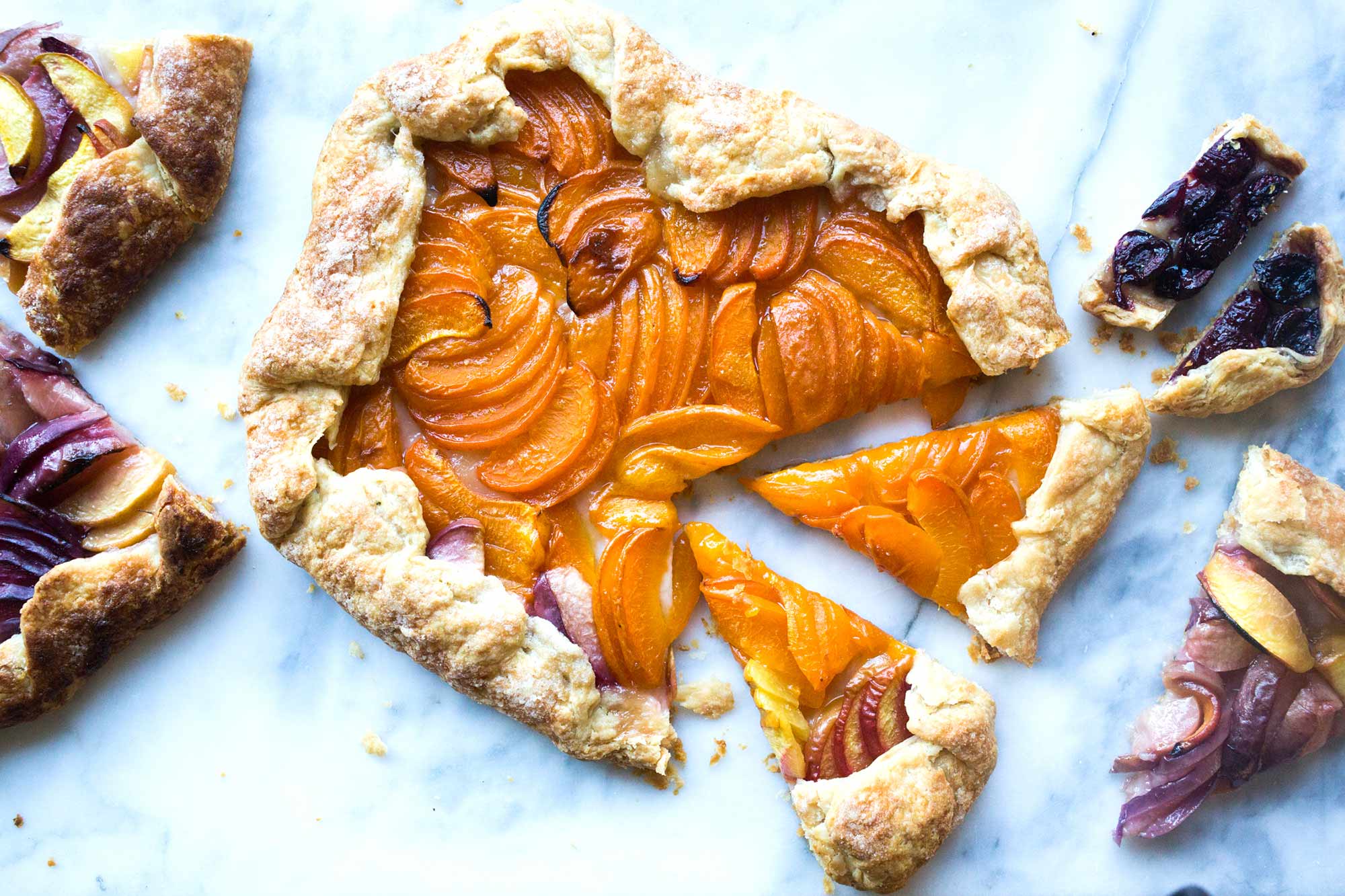 "Galette" is a French term for a freeform pie. They look beautiful, and are a delightful way to end any meal from a sit-down dinner, to a casual backyard gathering. They require no special pans, and can be filled with just about any seasonal fruit, so you'll want to add this recipe to your dessert rotation year-round!
INSTRUCTIONS
Preheat oven to 400 degrees.
To make the dough, combine flour, sugar and salt in a large bowl. Cut the cold butter into flour mixture with your fingers or a pastry cutter until the pieces are pea-sized or smaller. Drizzle ice water over the flour and butter mixture, and use your hands to gently mix until it sticks together when you pick up a handful and squeeze it.
Transfer dough to a piece of plastic wrap, form into a disk, wrap tightly, and refrigerate for at least 30 minutes.
Remove the dough from the fridge. Place on a floured surface and roll out into a large rough circle, approximately 1/8" thick. Place rolled-out dough on a parchment-lined cookie sheet.
Toss fruit in a large bowl with the flour (or cornstarch) and sugar to coat. Fill the center of dough with fruit, leaving about 2 inches around all sides. Fold the edges of the crust up around the fruit. Brush melted butter on the crust. Sprinkle 1-2 tablespoons of sugar on the crust and more on top of fruit to taste.
Bake for 40-60 minutes or until the crust is golden brown.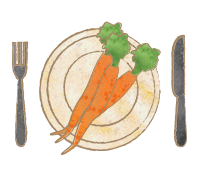 Fresh Ingredients Delivered!
We help make cooking fresh, healthy meals easy and convenient. Get creative in the kitchen with organic produce and artisan ingredients conveniently delivered to you. From the fields to your table, there is a simple way to live deliciously.