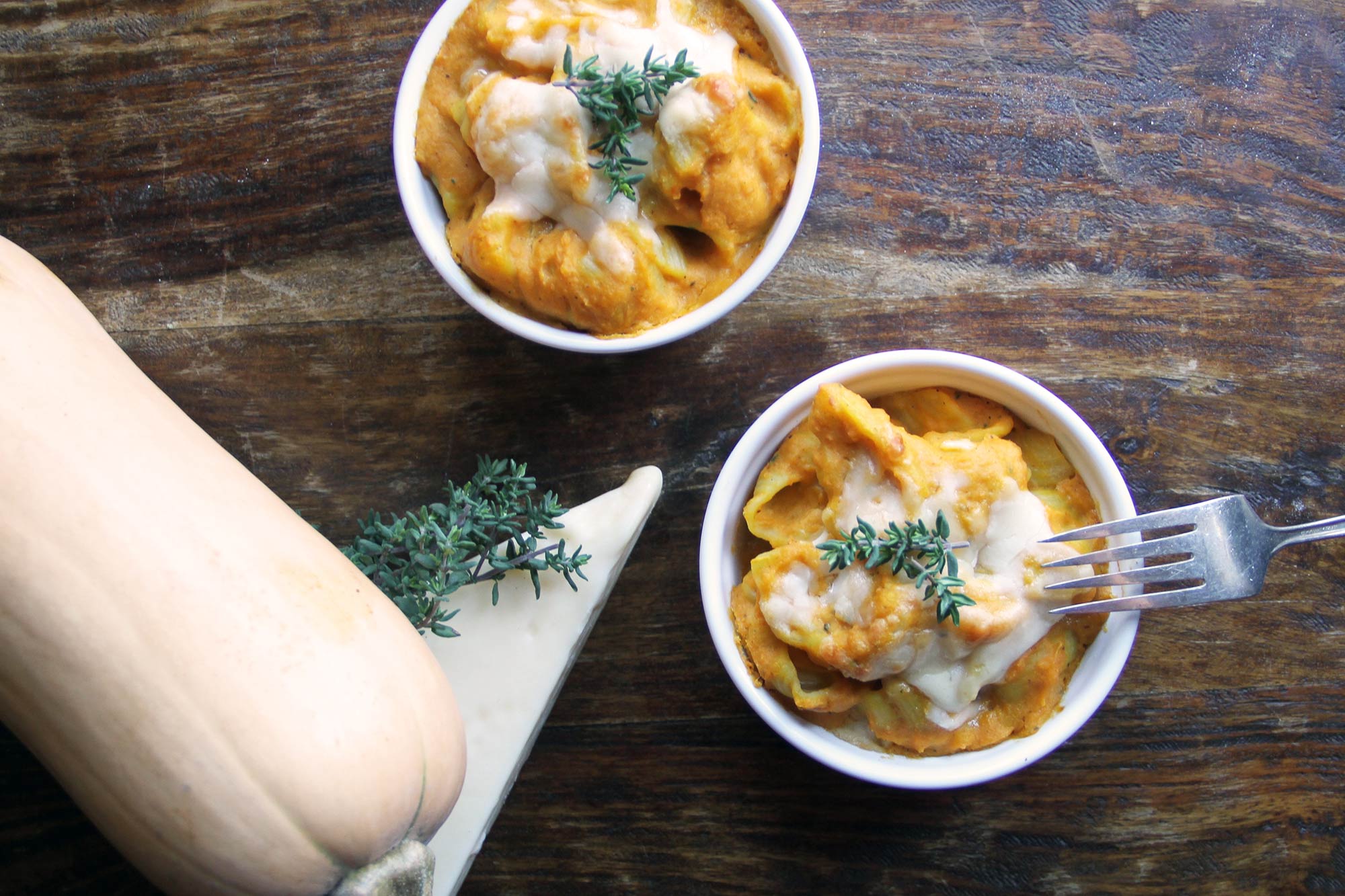 Butternut Squash Mac and Cheese
Roasted butternut squash mixed with thyme, nutmeg and Parmesan cheese melt into a delicious side dish that will be a great addition to any post-holiday meal or a new comfort food to add to your recipe book, enjoy!
INSTRUCTIONS
Shop our: parmesan cheese, spices, dairy, olive oil, organic produce farm boxes
Preheat the oven to 425º. Prep and cut the butternut squash into 1-inch cubes and place in a large mixing bowl. Add the olive oil to the mixing bowl along with a pinch of salt and pepper, stir to combine. Spread the squash on a baking sheet in a single layer. Roast for 35 - 45 minutes, turning once halfway through the roasting time.
Reduce oven heat to 375°. Allow the butternut squash to cool to room temperature. Place in a food processor and pulse until smooth. Meanwhile, in a large saucepan over medium heat, melt the butter. Add the onions to the pan and sauté for 5 minutes, or until translucent. Remove the pan from heat and add the flour, thyme, nutmeg, and salt to the onion mixture, stirring to combine. Place pan back on the burner over medium heat; add butternut squash puree and half and half, stirring constantly. Add the Parmesan cheese and stir continuously until melted. Remove from heat and set aside.
Meanwhile, bring 1 quart of salted water to a boil in a large saucepan. Cook the pasta according to package instructions to al dente texture. Drain and place cooked macaroni in 9x9 casserole dish. Pour the butternut squash cheese sauce over the pasta and stir to combine. *Note - If you wish to cook in individual portions, fill small ramekins with the mixed pasta and sauce to the top and follow the same baking times below.
Top with a sprinkle of Parmesan cheese and bake the mac and cheese for 15-20 minutes or until the cheese has melted. Let cool for 5 minutes after baking and serve topped with a sprig of thyme.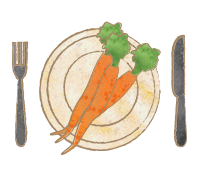 Fresh Ingredients Delivered!
We help make cooking fresh, healthy meals easy and convenient. Get creative in the kitchen with organic produce and artisan ingredients conveniently delivered to you. From the fields to your table, there is a simple way to live deliciously.