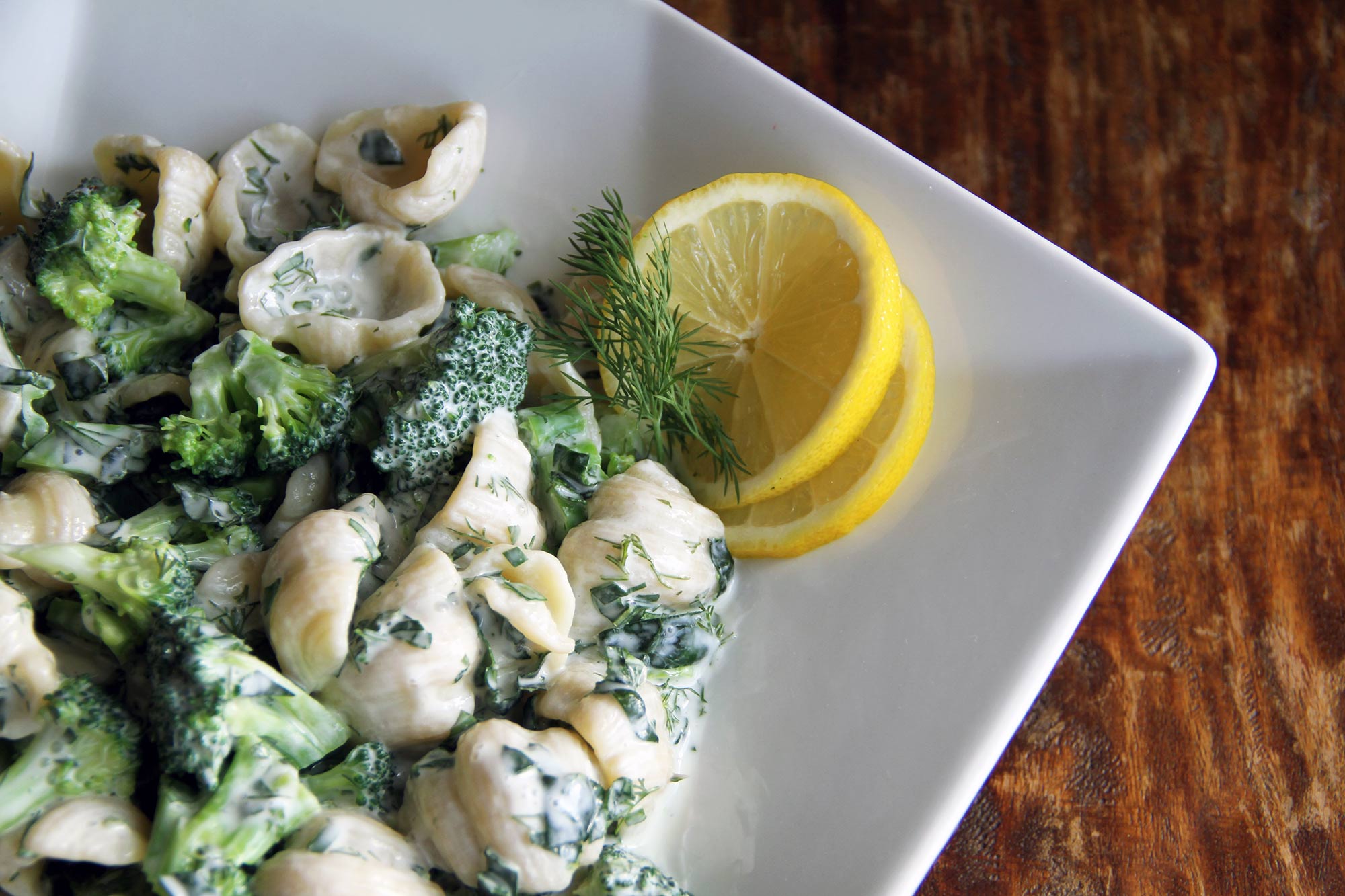 Broccoli and Kale Pasta Salad
The mixture of Greek yogurt, lemon, and herb dressing to top off some amazing organic produce and pasta ensures not only satisfied taste buds but also a happy tummy, enjoy!
INSTRUCTIONS
Bring an inch of salted water to a boil in a large saucepan. Add the broccoli, cover, and steam for 3 minutes or until tender-crisp. Remove broccoli from pot, drain, and rinse under cold water until cooled to room temperature. Transfer to a large bowl and set aside.
Cook pasta according to package instructions to al-dente texture. Drain the pasta and spray with olive oil. Then spread the pasta out on a baking sheet to cool to room temperature.
In a small bowl, whisk together the yogurt, coconut milk, lemon juice, honey, garlic, parsley, dill and mint. Season the dressing with salt and pepper to taste.
In a large serving bowl, combine the broccoli, chopped kale, pasta and dressing. Toss to combine and season to taste with salt and pepper. Serve with lemon wedges and a sprig of fresh herbs, enjoy.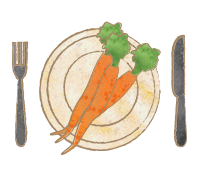 Fresh Ingredients Delivered!
We help make cooking fresh, healthy meals easy and convenient. Get creative in the kitchen with organic produce and artisan ingredients conveniently delivered to you. From the fields to your table, there is a simple way to live deliciously.