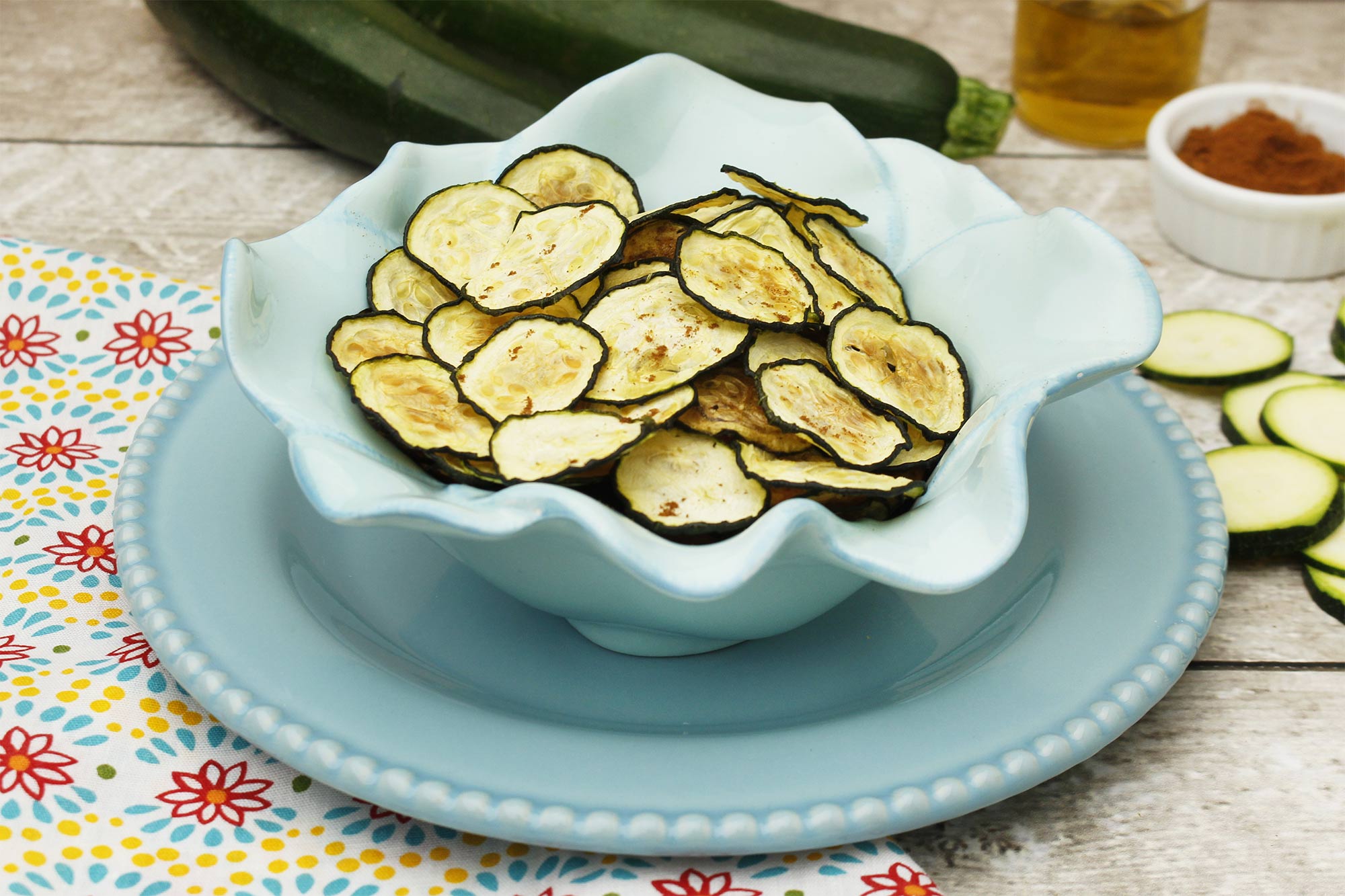 These zucchini chips have a delicate smoky flavor and are a great substitute to the traditional potato chip.

INSTRUCTIONS
Preheat the oven to 400 degrees F. Line two baking sheets with parchment paper.
With a sharp knife or mandoline, thinly slice the zucchini. Place the zucchini slices in a large bowl with 1 tablespoon olive oil and ½ teaspoon sea salt. Let sit until some of the natural juices come out, about 15-20 minutes. Pour out all the juices and lay the zucchini slices on a paper towel to absorb the moisture.
In another bowl, combine the remaining oil, remaining salt, pepper, onion powder and paprika. Add in the zucchini slices and toss well so that each slice is coated with the seasoned oil.
Place the zucchini slices on the prepared baking sheets. Bake for 10 minutes, watching very closely to prevent them from burning. When the zucchini starts to become slightly brown, remove them from the oven and set aside.
Reduce the oven temperature to 180-200 degrees F. Return the zucchini to the oven and cook for an additional 30 minutes or until the slices are crispy.
Remove them from the oven and let cool.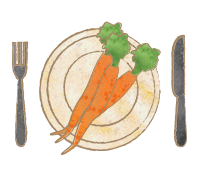 Fresh Ingredients Delivered!
We help make cooking fresh, healthy meals easy and convenient. Get creative in the kitchen with organic produce and artisan ingredients conveniently delivered to you. From the fields to your table, there is a simple way to live deliciously.