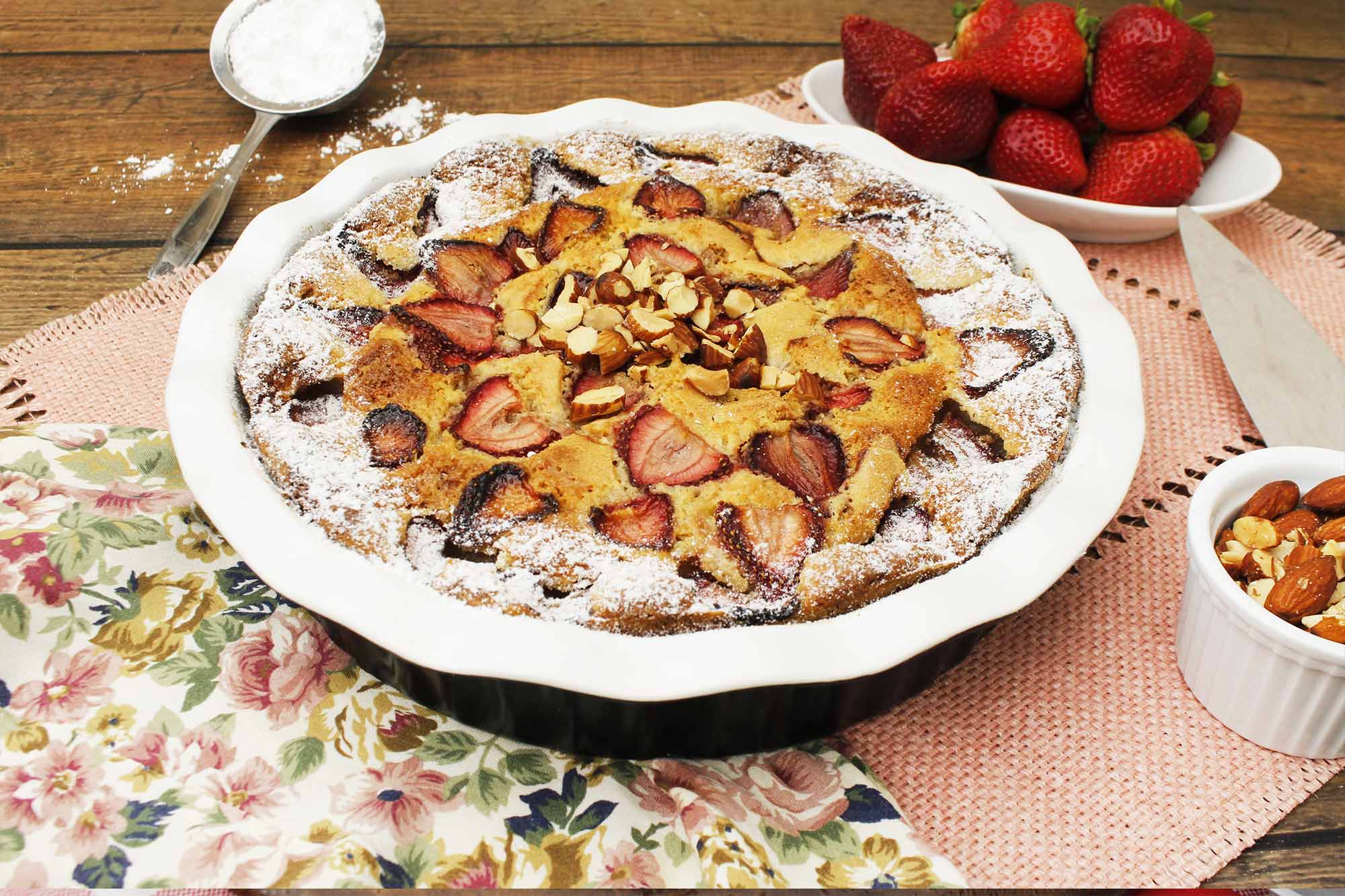 This rustic cake is buttery and has a deliciously nutty flavor from the toasted almonds.
INSTRUCTIONS
Preheat the oven to 350 degrees F. Spray a 10-inch pie plate with nonstick spray.
Sift together the flour, almond flour, baking powder and salt together into a medium bowl. Set aside.
In the bowl of an electric mixer with the paddle attachment, put the butter, sugar and brown sugar and mix on medium-high speed until pale and fluffy, about 4 minutes. Reduce the speed to medium-low and add in the egg, milk, vanilla and almond extract.
Reduce the speed to low; slowly and gradually add in the flour mixture. Cut 6 strawberries into small cubes and fold them into the batter. Pour the batter into the greased pie plate.
Arrange the remaining strawberries on top of the batter, cut sides down, and as close together as possible. Sprinkle the remaining 2 tablespoons brown sugar over the berries.
Bake the cake for 10 minutes, then reduce the oven temperature to 325 degrees F. Bake until the cake is golden brown and a toothpick or skewer inserted into the center comes out clean, about 1 hour.
Meanwhile, in a dry sauté pan, toast ¼ cup almonds until golden brown, about 2 minutes. Allow to cool and roughly chop. Set aside.
When the cake is done, let the cake cool in the pie plate on a wire rack.
Sprinkle with powdered sugar and top with the chopped toasted almonds.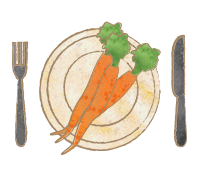 Fresh Ingredients Delivered!
We help make cooking fresh, healthy meals easy and convenient. Get creative in the kitchen with organic produce and artisan ingredients conveniently delivered to you. From the fields to your table, there is a simple way to live deliciously.