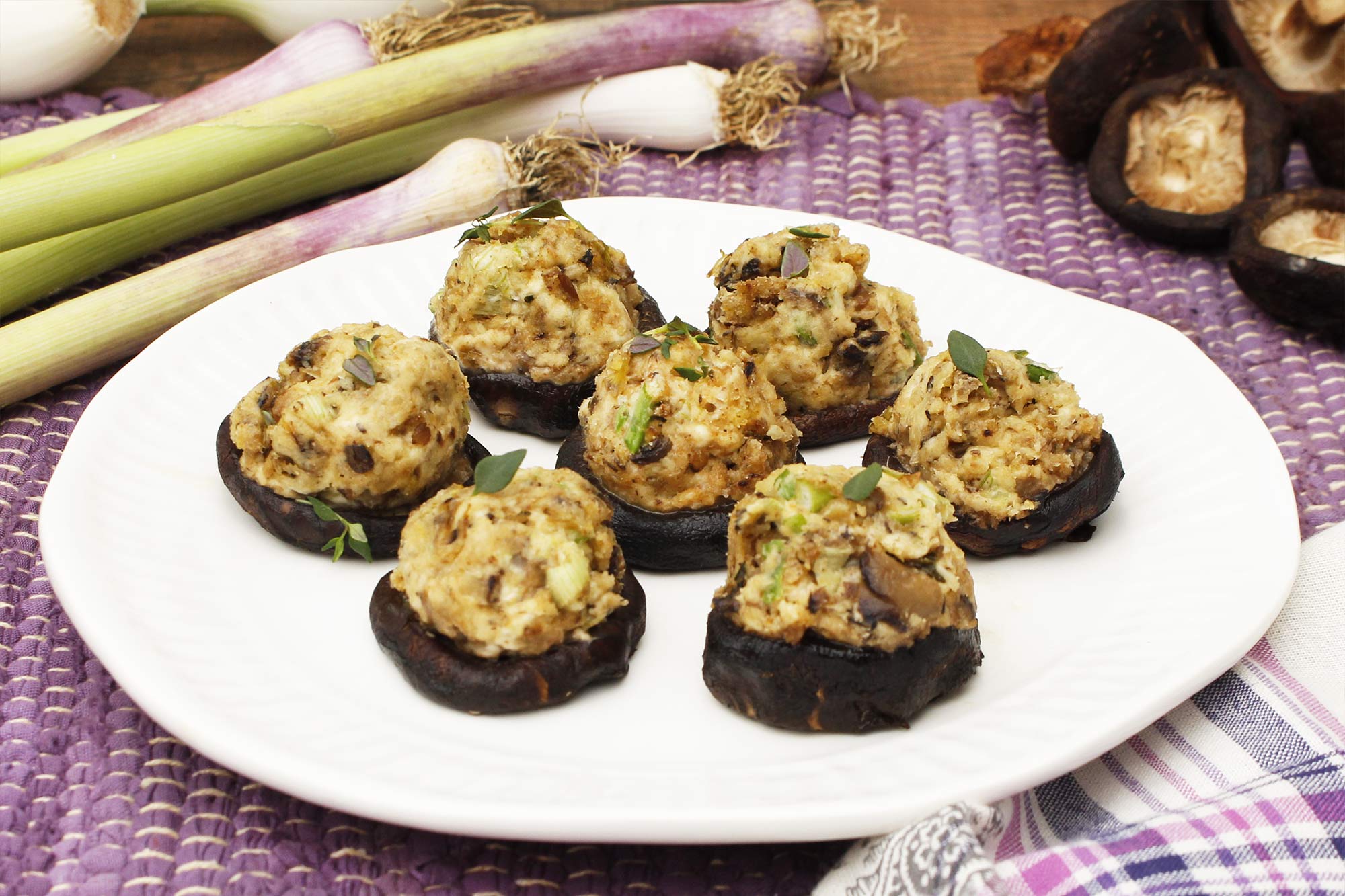 Green Garlic Stuffed Mushrooms
Having a spring soiree? This recipe is quick, easy, delicious and a great way to share the flavors of spring with friends and family.
INSTRUCTIONS
Shop our: goat cheese, almonds, olive oil, spices, organic produce farm boxes
Preheat the oven to 350 degrees F. Line a baking sheet with parchment paper.

In a large sauté pan on medium-high heat, heat the oil. Add the green garlic, spring onion or leek, butter, salt and pepper. Cook until the green garlic and onions start to get soft and caramelize a tiny bit, about 2 minutes. Add the minced shiitake mushrooms and cook another minute. Lower the heat to low, add white wine and scrape up the brown bits off of the pan. Cook until all the liquid is absorbed, about 5 more minutes. Remove from heat and let cool.

In a small bowl stir together the goat cheese, panko, Gruyere, almonds, fresh thyme and all the green garlic mixture. Whisk the egg, then add to the stuffing mixture.

Remove and discard the tough stems from the mushrooms, then clean the mushrooms with either a mushroom brush or wipe them with a paper towel.
Spoon about a tablespoon of the filling into the mushroom caps and set them on the prepared baking sheet. Bake for about twenty minutes or until the filling just begins to brown.
Let cool slightly, sprinkle with fresh thyme leaves and serve warm.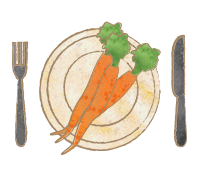 Fresh Ingredients Delivered!
We help make cooking fresh, healthy meals easy and convenient. Get creative in the kitchen with organic produce and artisan ingredients conveniently delivered to you. From the fields to your table, there is a simple way to live deliciously.