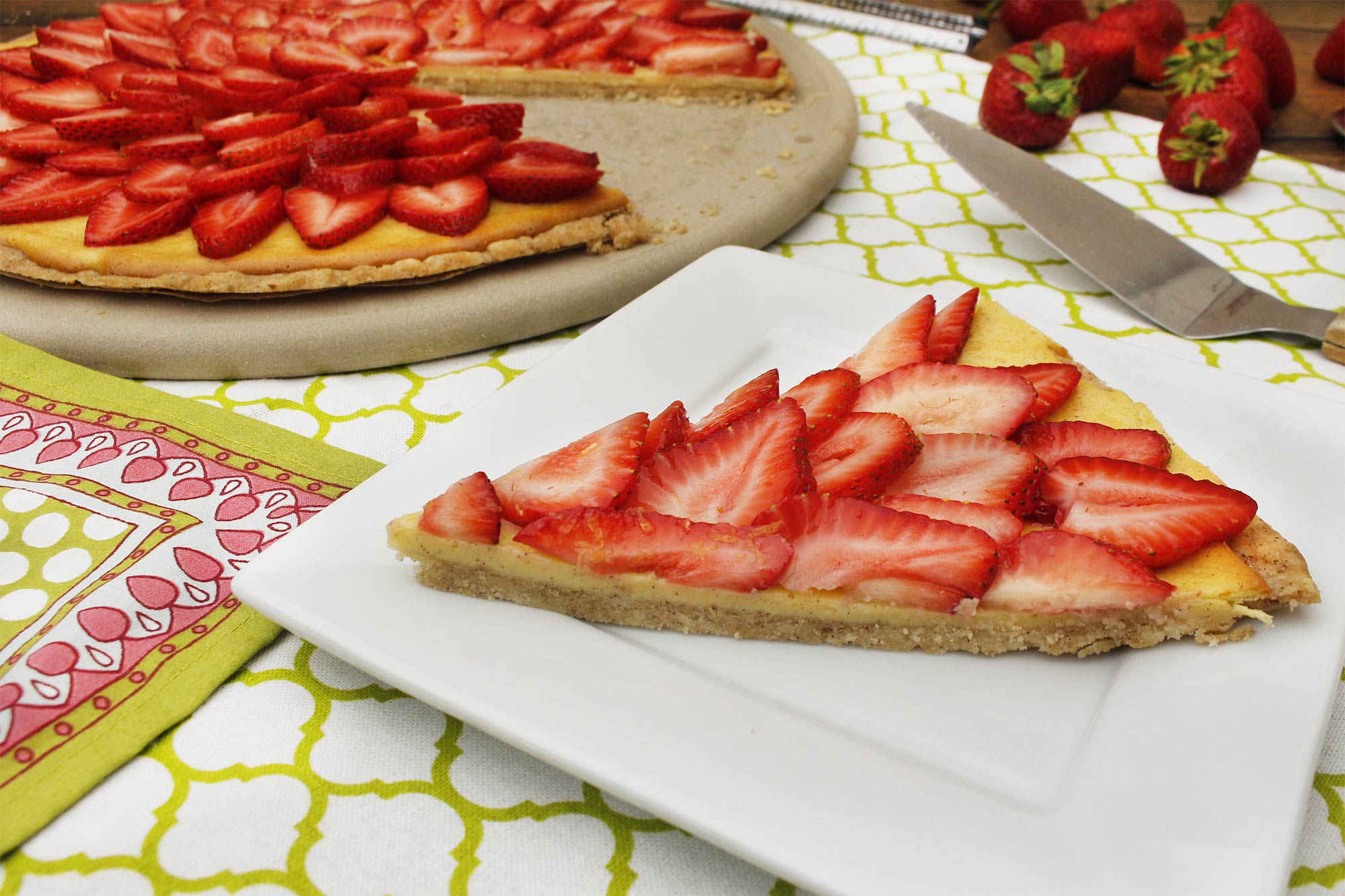 This dessert pizza has a crunchy cookie base with a cheesy custard inside and topped with sweet fresh strawberries on top.
INSTRUCTIONS
Preheat the oven to 350 degrees F. Line a pizza stone or pizza pan with parchment paper.
Mix together the flour, sugar, cinnamon and sea salt. Set aside.
In a medium bowl, whisk together the oil and milk. With a fork, slowly whisk in the dry ingredients into the wet ingredients until well combined. Place the dough on a sheet pan dusted with cornmeal. If using a pizza stone, follow manufacturer's instructions. Roll the dough into a 14–inch circle, ⅛-inch thick. Bake the crust until the edges turn a slightly golden brown, for 15 minutes only.
Meanwhile, using a hand mixer or stand mixer, whisk together the cream cheese, sugar, eggs and vanilla until smooth and creamy.
When the crust has finished, remove from the oven and carefully spoon the custard on top of the cookie crust. Bake until the custard is set, about 20 minutes.
While the pizza is baking, thinly slice the strawberries and put them in a bowl with the sugar and ½ teaspoon lemon juice. Let sit until the natural juices are released, about 5 minutes.
When the custard is finished, arrange the strawberries on top of the pizza. Chill until ready to serve.
Sprinkle 1 tablespoon lemon zest over the top and serve.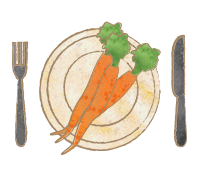 Fresh Ingredients Delivered!
We help make cooking fresh, healthy meals easy and convenient. Get creative in the kitchen with organic produce and artisan ingredients conveniently delivered to you. From the fields to your table, there is a simple way to live deliciously.