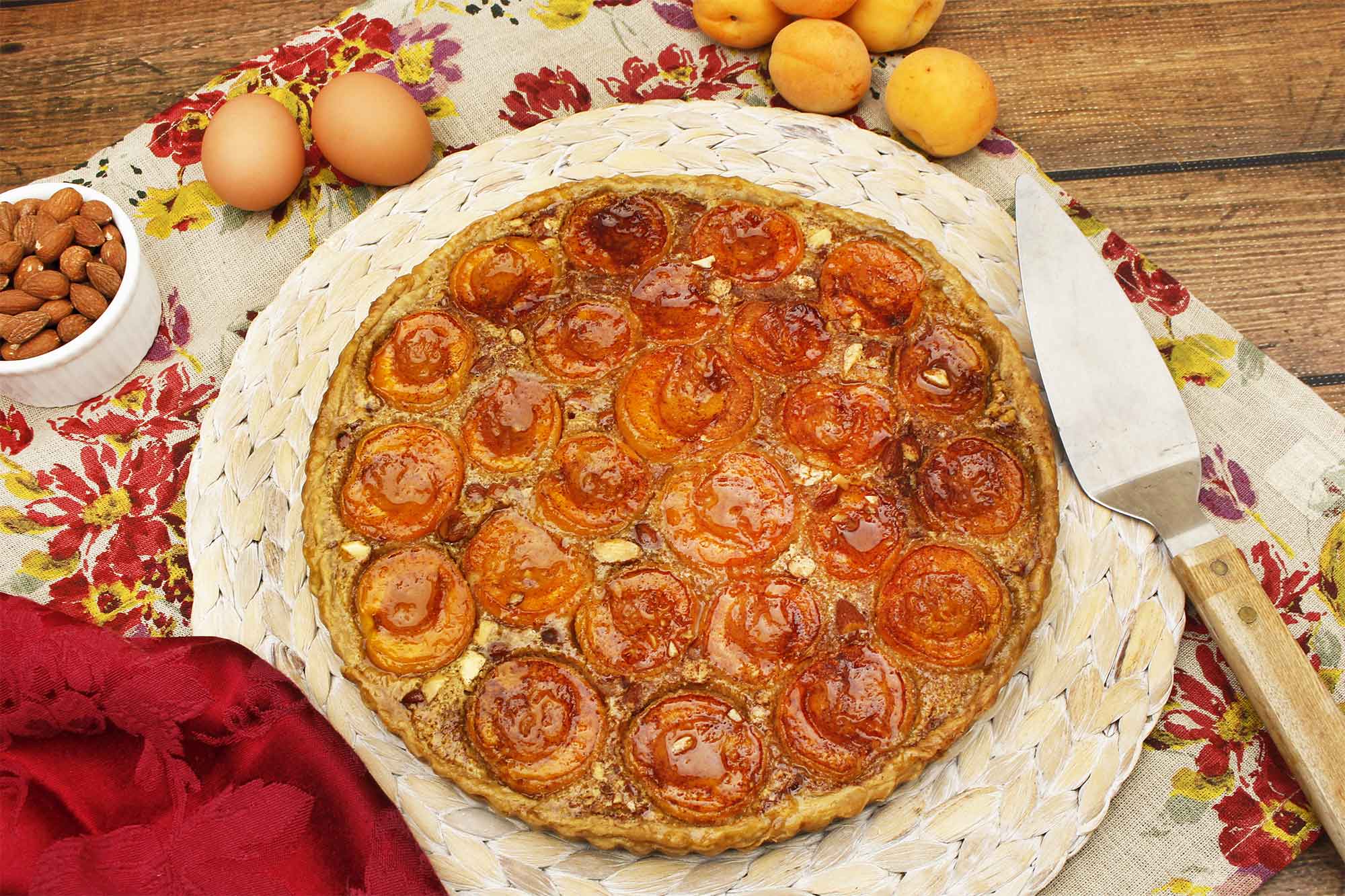 Almonds and apricots go so well together. This classic French tart is easier to make than it looks. Serve with whipped cream or chilled by itself.
INSTRUCTIONS
Preheat the oven to 425 degrees F. Prepare a 10-inch tart pan with nonstick spray and a round piece of parchment paper on the bottom.
Toast the almonds in a large saute pan over medium heat until lightly toasted, about 3 minutes. Be careful not to let them burn.
Place the toasted almonds in a food processor and process until sandy, about 3 minutes. Add the powdered sugar, egg white, almond extract and sea salt. Process until smooth and coming off the sides of the processor, about 3-5 minutes.
Put the almond paste you just made in a stand mixer, using the paddle attachment. Add in the sugar and beat until the almond paste looks crumbly. Add in butter, and cream until light and fluffy, about 2 minutes. Add the eggs one at a time, scraping down the sides after each addition. Add the vanilla, rum and lemon zest and mix until well incorporated. Add in the flour last and mix just until blended.
On a floured work surface, pass your rolling pin over the puff pastry just to flatten any ridges. Lay it over the tart pan and carefully press the pastry into the bottom and then into the sides with your fingers. Leave a bit of pastry hanging off the sides until you pour in the filling.
Spread the frangipane evenly into the pastry shell being sure to get it into the sides. Now cut the extra pastry off of the tart pan. Firmly place the apricot halves, cut side up, into the frangipane, spacing them evenly around the tart. Sprinkle the spaces in between the apricots with the chopped almonds.
Bake until golden brown on the top and puffy, about 30 to 40 minutes. Serve warm or chill for later.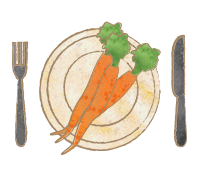 Fresh Ingredients Delivered!
We help make cooking fresh, healthy meals easy and convenient. Get creative in the kitchen with organic produce and artisan ingredients conveniently delivered to you. From the fields to your table, there is a simple way to live deliciously.