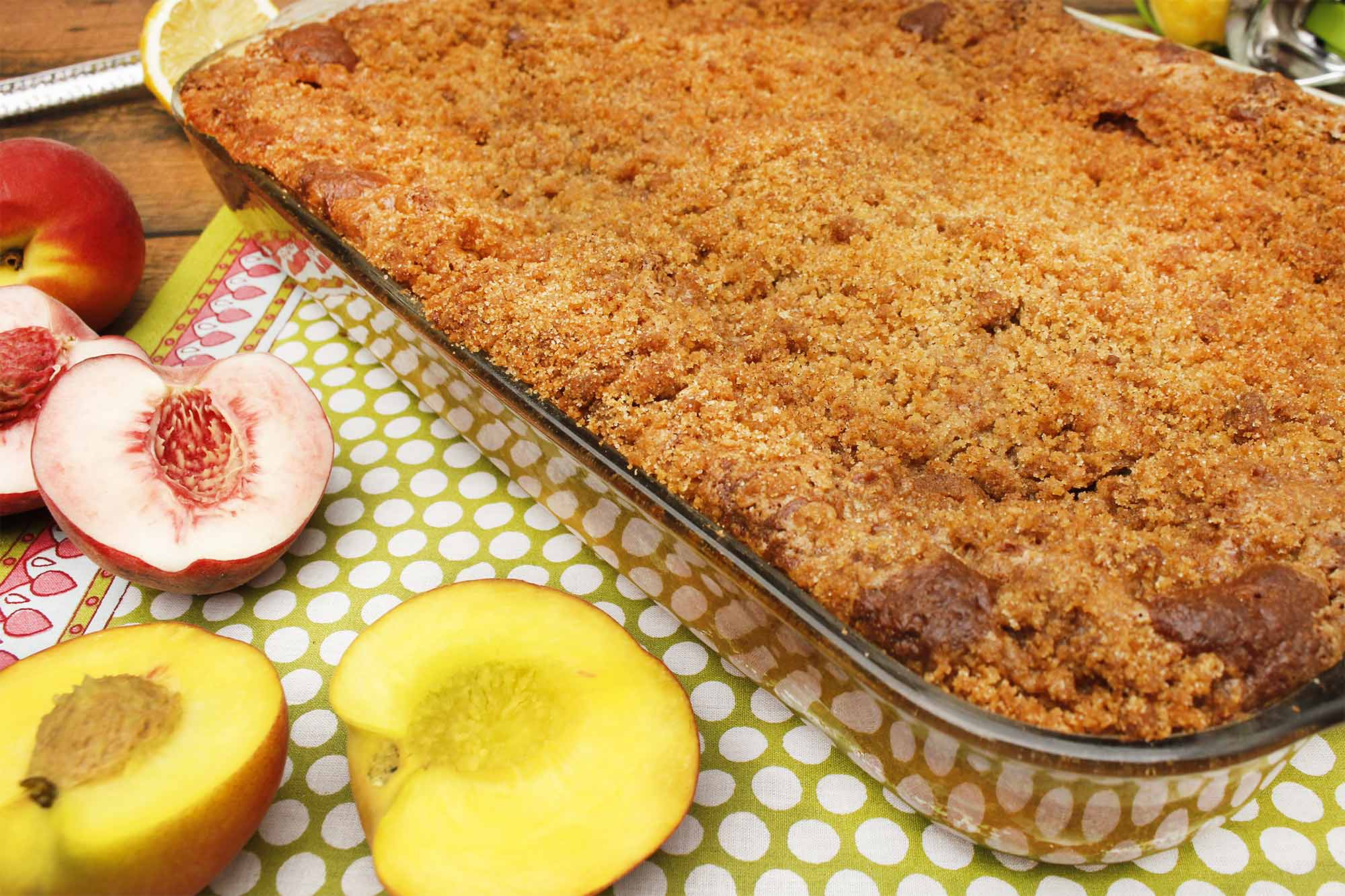 Peach Cobbler Coffee Cake
Okay, so even though this is basically a dessert in disguise, it is delicious with coffee (though it would also be good served as a dessert, too).
INSTRUCTIONS
Preheat the oven to 350 degrees F. Grease and flour a 9x13 inch baking dish.
Peel and cut the peaches into ¼-inch wedges. Place the wedges in a small bowl and toss them with ¼ cup of sugar and 2 tablespoons lemon juice. Let sit while making the cake batter.
In a large bowl, stir together remaining ¾ cup sugar, brown sugar, flour, baking soda, baking powder, salt and cinnamon. Stir in the eggs, yogurt and 1 tablespoon lemon zest until smooth, then fold in the peaches and their juice. Pour into the prepared dish and spread it evenly into the dish.
In a small bowl, stir together the sugar, brown sugar and butter until smooth. Stir in the flour and mix until crumbly. Sprinkle the mixture evenly on top of the cake, then dust with cinnamon.
Bake for 45 minutes, or until a toothpick or skewer inserted into the center comes out clean. The butter and sugar will brown and caramelize creating a crispy layer. Serve warm or cooled with your favorite coffee.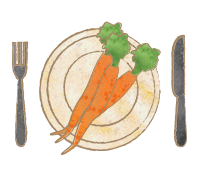 Fresh Ingredients Delivered!
We help make cooking fresh, healthy meals easy and convenient. Get creative in the kitchen with organic produce and artisan ingredients conveniently delivered to you. From the fields to your table, there is a simple way to live deliciously.