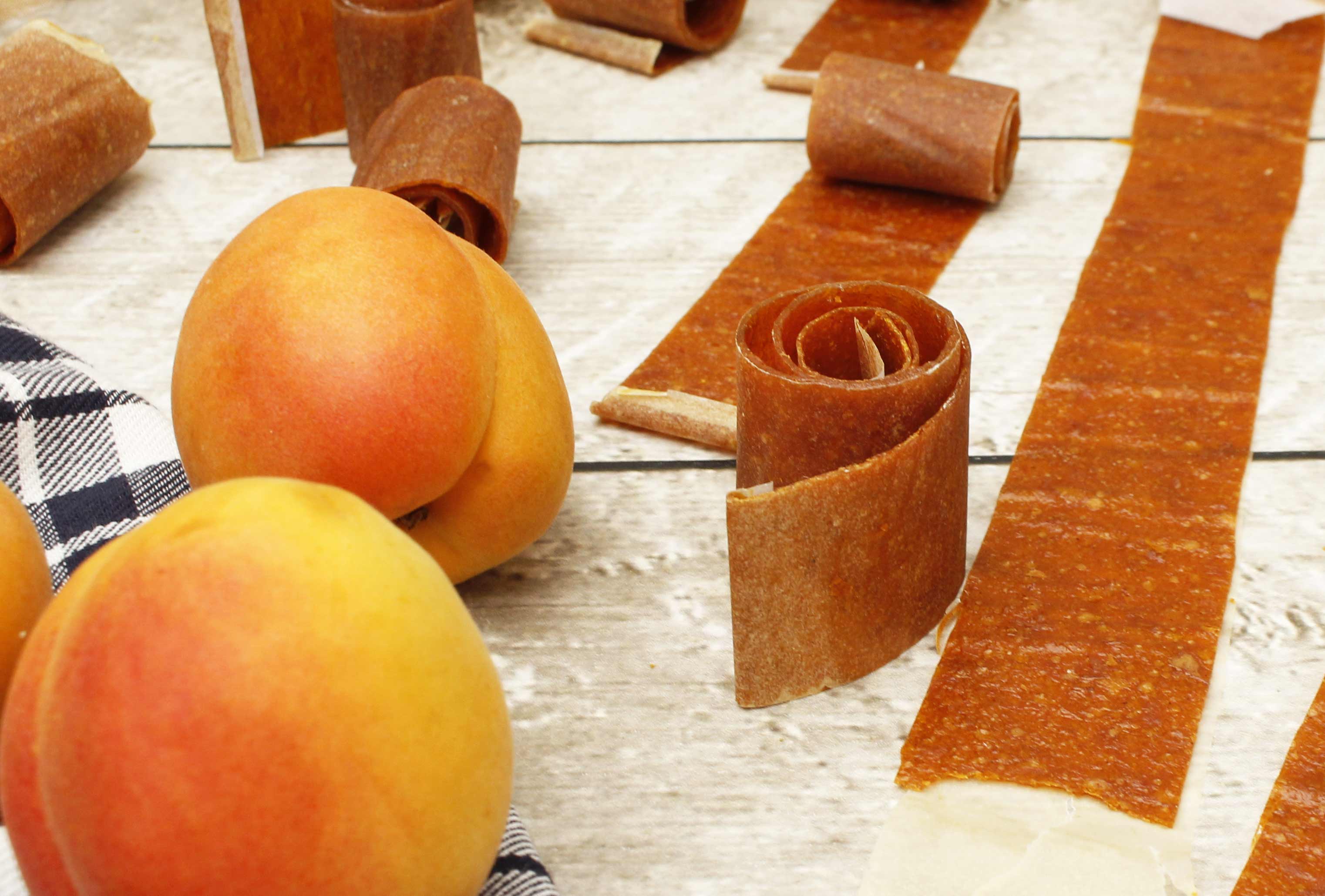 Homemade fruit leather is relatively simple to make and a great way to use up an abundance of fruit. This recipe calls for honey and sugar, but if you're looking for a sugar-free version for the kiddos (or yourself!), try our other fruit leather recipe here.

INSTRUCTIONS
Preheat oven to 200 degrees F. Line a baking sheet with parchment paper.
Wash the apricots, then pit them and cut into wedges. Place them in a medium bowl, and toss them with the sugar, honey, lemon zest and lemon juice. Let sit until some of the natural juices are released, about 10 minutes.
Pulse the peaches and any released juices in a blender or food processor until it's a smooth puree. Pour the puree onto the parchment-lined baking sheet. Spread evenly into a ⅛ inch or ¼ inch thick layer. Place in the oven and cook until the apricot puree is dried out and is not sticky to the touch, about 3-4 hours. (Alternatively, you may turn off your oven after 3 hours and leave it in the oven overnight).
Once the fruit leather is done, take it out of the oven and let it cool to room temperature and cut into strips. Store in an airtight container or resealable bags.
We also like to use the sun to dry out the fruit leather! Follow the directions above and instead of putting it into the oven, set it outside in direct sunlight for the day.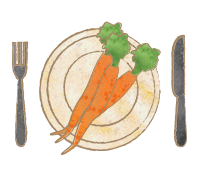 Fresh Ingredients Delivered!
We help make cooking fresh, healthy meals easy and convenient. Get creative in the kitchen with organic produce and artisan ingredients conveniently delivered to you. From the fields to your table, there is a simple way to live deliciously.