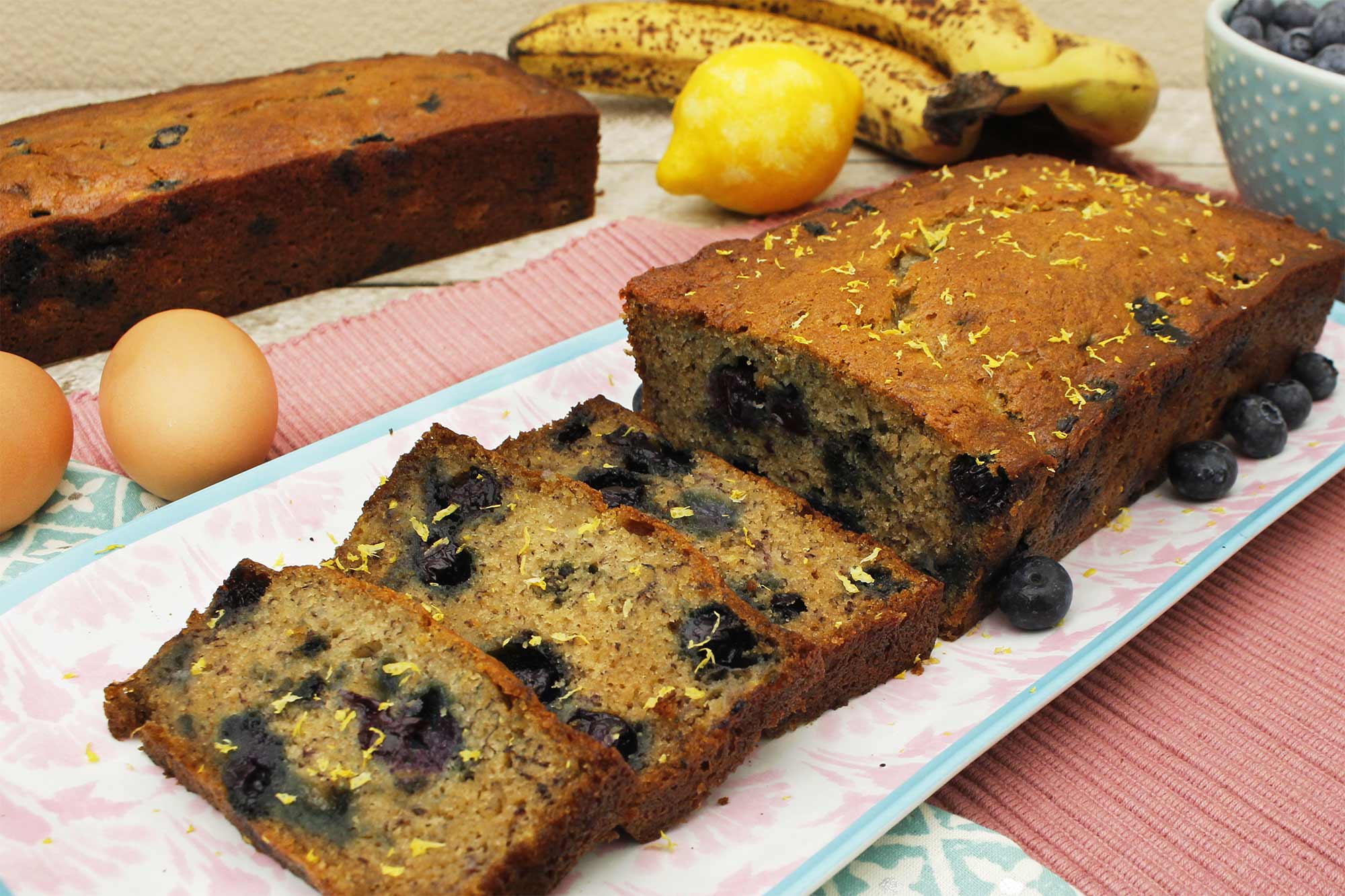 Now that we've had blueberries in our banana bread, we're not sure we can go back.
INSTRUCTIONS
Preheat the oven to 375 degrees F. Spray two 9x5 inch loaf pans with nonstick spray. Set aside.
In a small bowl, toss the blueberries with 1 tablespoon flour. Set aside.
In the bowl of a stand mixer using the paddle attachment (or in a large bowl with an electric hand mixer), cream together the butter and both sugars until light and fluffy, about 5 minutes.

In a small bowl, beat the eggs with a fork. Add the eggs to the sugar mixture and beat until well combined, about 1 minute.
Mash the bananas with 1 teaspoon lemon zest and juice, then add the bananas to the butter/sugar and mix until well combined, about 1 minute.
Sift together the flour, baking soda, baking powder, cinnamon and salt. Slowly add the sifted dry ingredients to the banana mixture and mix until the flour is just combined. DO NOT OVERMIX! Fold in the flour-covered blueberries.
Pour the batter into the prepared loaf pans and bake for 15 minutes. Reduce the heat to 350 degrees F and bake for another 30 minutes until the edges are slightly brown or until a skewer inserted into the center comes out clean. Let cool completely before removing from loaf pans.
Slice and serve with a little lemon zest over the top.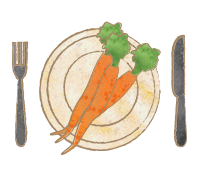 Fresh Ingredients Delivered!
We help make cooking fresh, healthy meals easy and convenient. Get creative in the kitchen with organic produce and artisan ingredients conveniently delivered to you. From the fields to your table, there is a simple way to live deliciously.