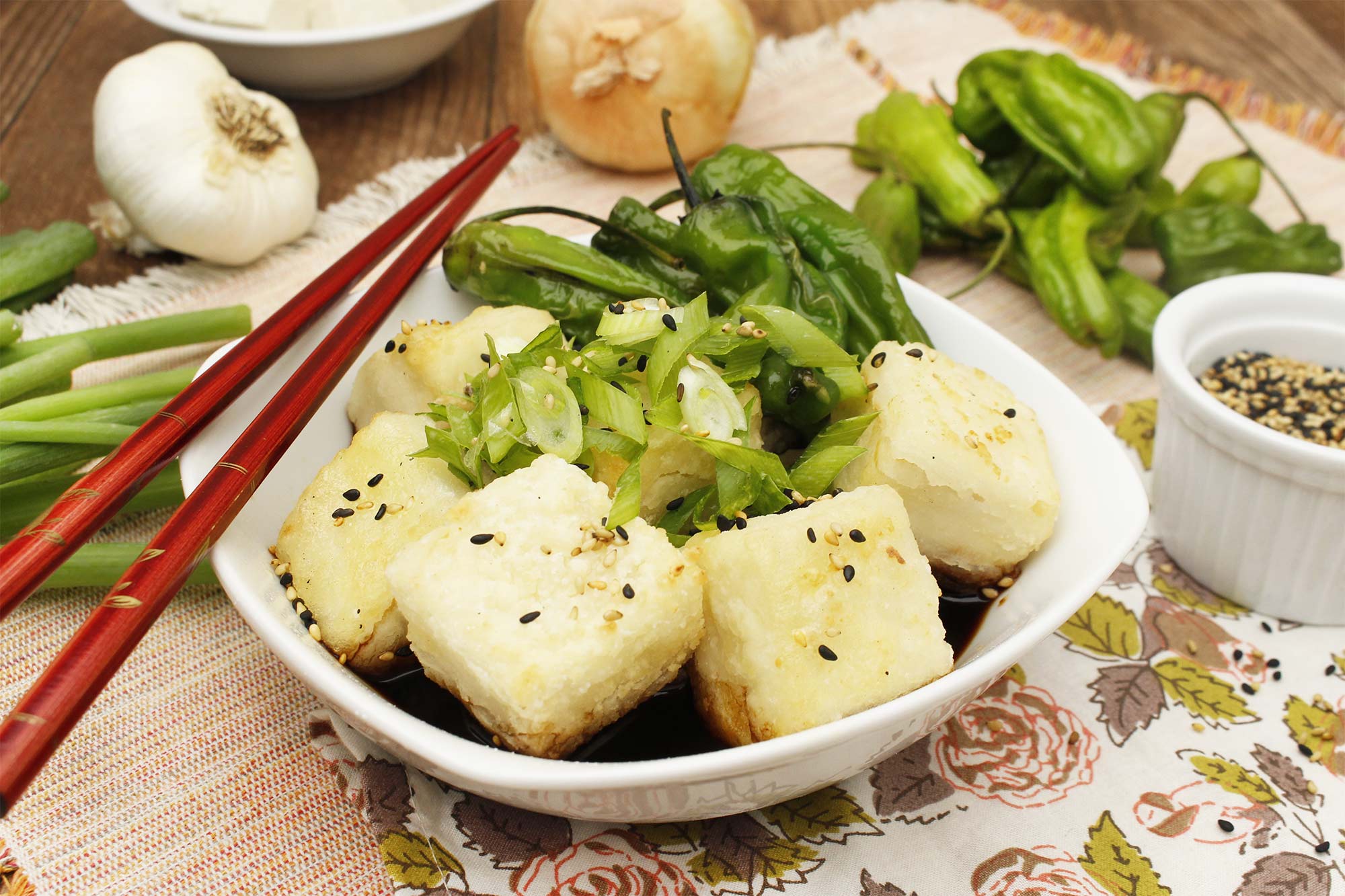 Pan Fried Tofu with Shishito Peppers
A quick and easy meal, these crispy tofu bites with shishito peppers are drizzled in a garlicky soy sauce. Delicious on its own or served over rice.
INSTRUCTIONS
Drain the tofu and cut into ½-inch cubes. Lay the cubes on paper towels to soak up the moisture. Use another paper towel to dry off the top. Sprinkle the potato starch or cornstarch over the tofu and coat each side of the cube well.
Heat a large sauté pan over medium-high heat and add a few tablespoons of oil to your pan. Once the oil is hot, add in the coated tofu and cook each side until slightly browned, about 5-8 minutes, turning as each side gets browned. Cook the tofu in batches so as to not crowd the pan, adding oil as needed.
Once all the tofu is cooked, add in the shishito peppers and sauté until slightly blistered and browned, about 1-2 minutes.
Meanwhile, in a small pot, combine the soy sauce, mirin and vegetable stock. Bring the mixture to a simmer and allow it to cook for 4 minutes. Add in the green onions, garlic and ginger or daikon (if using) and cook 1 minute more.

In a small dry sauté pan, toast the sesame seeds on medium-heat until slightly browned, about 1 minute. Remove from heat and set aside.
Place the tofu and shishito peppers into serving bowls and drizzle the sauce over it. Garnish with chopped green onions and toasted sesame seeds.
Serve hot.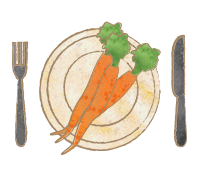 Fresh Ingredients Delivered!
Get connected to the finest organic farmers and artisans in your area. We deliver organic produce fresh from our family farm right to your door. From our field today to your fork tomorrow, there's a simple way to live deliciously!