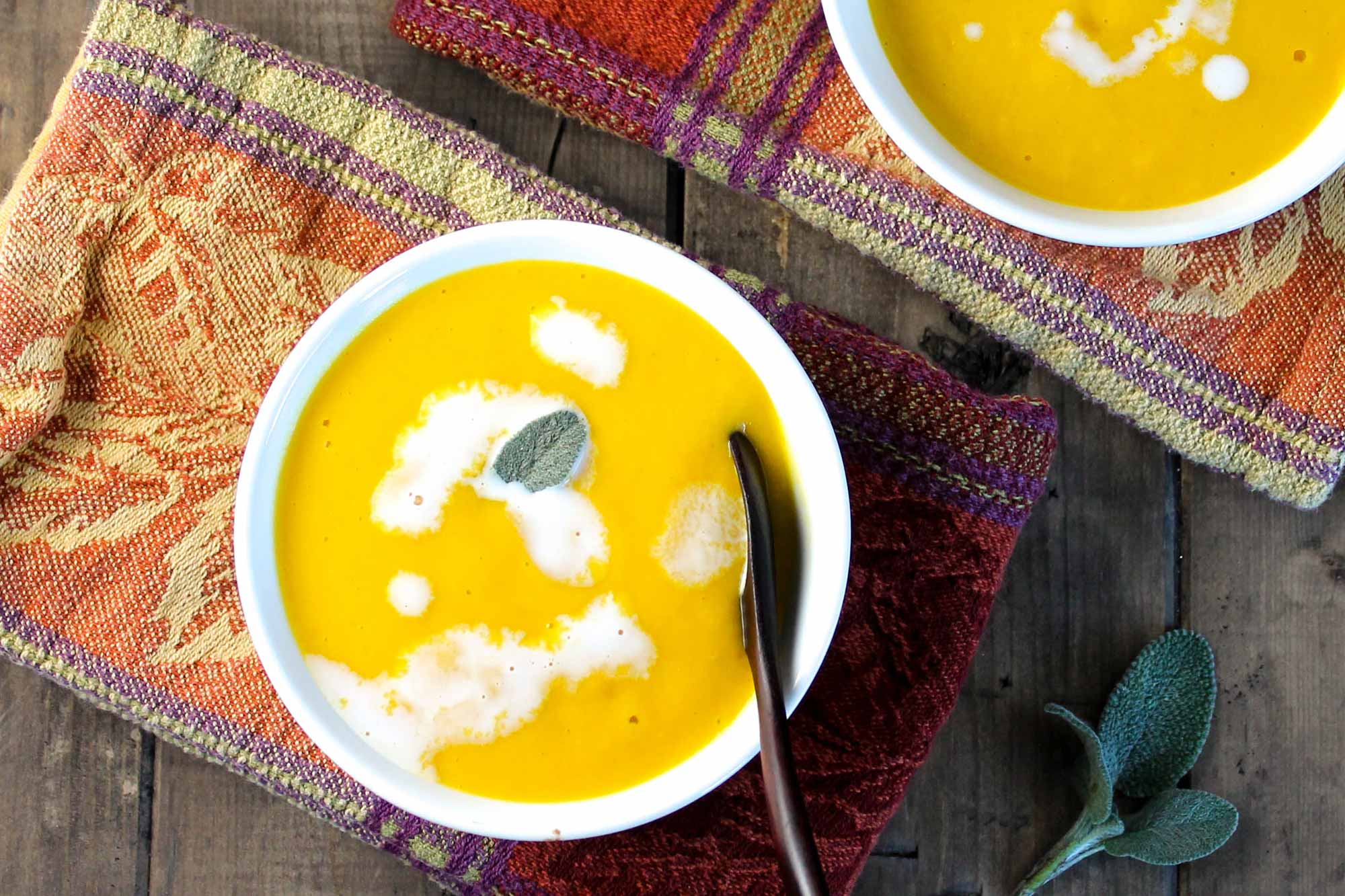 Similar in flavor to a butternut squash soup, this roasted pumpkin soup is creamy, delicious and perfect for those cold fall nights. Though this recipe calls for a sugar pie pumpkin, any pumpkin will do.
INSTRUCTIONS
Preheat the oven to 375 degrees F.
Wash the pumpkin and cut it in half. Scoop out the seeds and stringy parts. (Save the seeds for roasting, if desired). If you are using a large pumpkin (as opposed to the smaller sugar pie pumpkin), use only half for this recipe and save the rest for another recipe. Line a cookie sheet with tinfoil and put the pumpkin cut-side down on the foil. Bake in the oven for about 1 hour, until the pumpkin is soft. Let cool. Scrape the pumpkin out of the pumpkin skin. Mash it with a potato masher or blend in a food processor until smooth.
Peel and mince the shallots. Heat the butter in a large saucepan and cook the shallots over very low heat until they're soft. Add the broth and turn up the heat to medium. Heat until it just starts to simmer. Add the salt, white pepper, nutmeg and maple syrup and stir. Add the pureed pumpkin a little bit at a time, stirring as you add. (You may make the recipe ahead of time up to this point and store for up to 48 hours. Reheat and continue). When everything is mixed together and heated through, turn off the heat and stir in the cream. Taste and adjust seasonings. Serve immediately.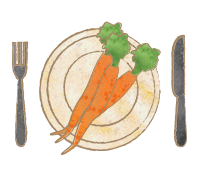 Fresh Ingredients Delivered!
We help make cooking fresh, healthy meals easy and convenient. Get creative in the kitchen with organic produce and artisan ingredients conveniently delivered to you. From the fields to your table, there is a simple way to live deliciously.