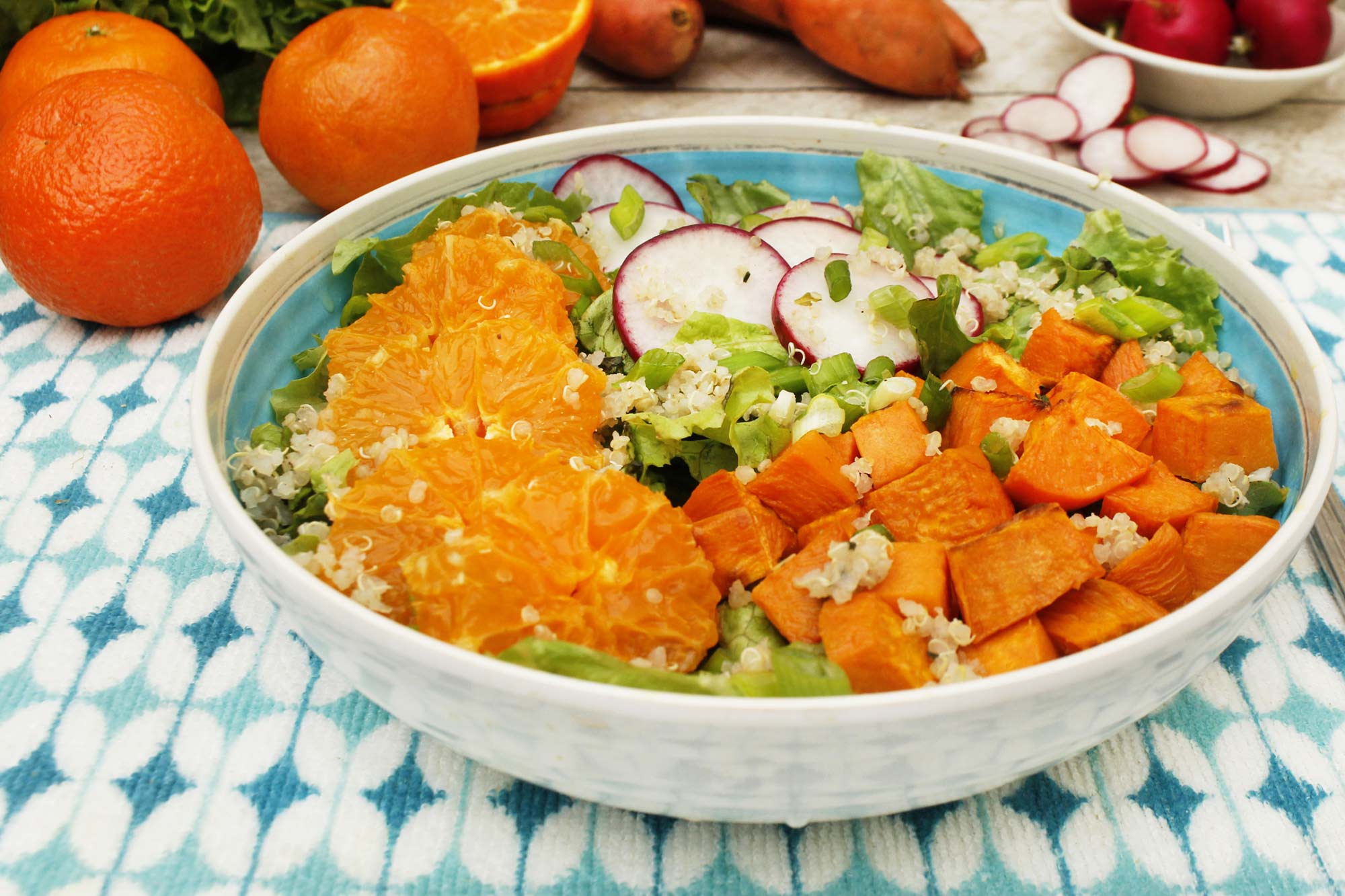 Radish & Mandarin Quinoa Salad
This salad is so healthy and hearty at the same time. It has creamy roasted sweet potatoes, crunchy quinoa and radishes, tart and tangy mandarins all on top of crispy lettuce.
INSTRUCTIONS
Preheat oven to 425 degrees F.
Place sweet potatoes on a baking sheet and drizzle with olive oil. Bake for 20-25 minutes, until tender. Set aside.
Slice the mandarins crosswise, and then carefully remove the rind, keeping the slices intact. Set aside.
Place the lettuce into serving bowls, then add the roasted sweet potatoes and cooked quinoa. Arrange the mandarin slices and the radish slices on top. Season with salt and pepper, and garnish with green onions. Serve and enjoy!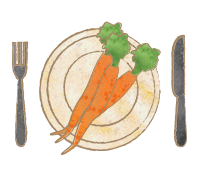 Fresh Ingredients Delivered!
We help make cooking fresh, healthy meals easy and convenient. Get creative in the kitchen with organic produce and artisan ingredients conveniently delivered to you. From the fields to your table, there is a simple way to live deliciously.