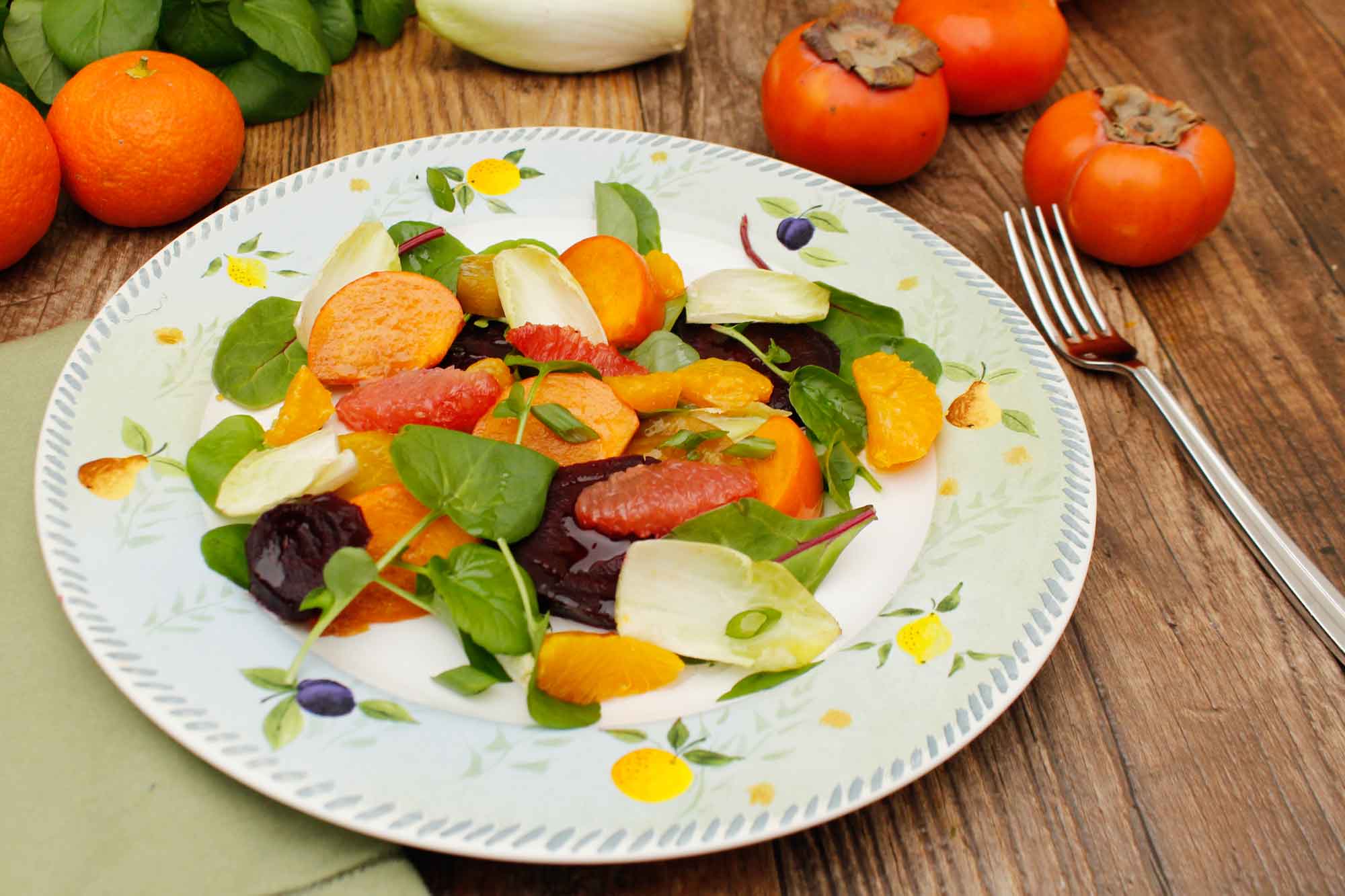 Persimmon, Beet & Citrus Salad
This recipe has a variety of sweet, tart and tangy citrus flavors combined with the mellow sweet flavor of fuyu persimmons, and the earthy flavor of roasted beets. Tip: Cutting the tangy segments from citrus without the rind or membrane is called 'supreming' citrus.
INSTRUCTIONS
Preheat oven to 425 degrees F.

Wrap beets in foil (each color in a separate packet). Place on a rimmed baking sheet and roast until tender, about 40-45 minutes. When cool enough to handle, rub beets with paper towels to remove skins. Cut into ¼ inch slices.

Meanwhile, using a sharp paring knife, cut off the top and bottom peels of the citrus fruits, then slice off the outer rind. Working over a small bowl, carefully cut out the fruit segments between the inner membrane removing any pith as you go and catching the juices in the bowl with the fruit segments. Squeeze juice from the left over membranes into the bowl, then discard membranes. Set fruit and juice aside when finished.

Remove leaves from tops and cut the persimmons into ¼ inch wedges. Trim the bottom off of the endive and separate the leaves. Set aside.

In a small bowl, whisk together the red wine vinegar, salt, pepper and the juices from the citrus fruit. Slowly drizzle in the olive oil and whisk until well combined.

Arrange the beets, citrus segments, persimmons, endive, and watercress on a platter. Drizzle the dressing over the salad and sprinkle with the sliced scallions.

Enjoy!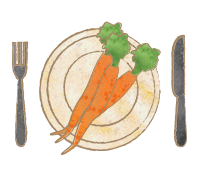 Fresh Ingredients Delivered!
We help make cooking fresh, healthy meals easy and convenient. Get creative in the kitchen with organic produce and artisan ingredients conveniently delivered to you. From the fields to your table, there is a simple way to live deliciously.