Spiced baked fruit is an easy recipe to do and warms your home with the flavors of fall. Serve over ice cream, your morning oatmeal or eat by itself for a lighter sweet treat.
INSTRUCTIONS
Preheat oven to 325 degrees F.
In a large bowl, add in your sliced apples, pears, cranberries, lemon zest and juice, brown sugar, honey, cinnamon, nutmeg, cloves and salt, toss until well combined.
Melt the butter, rub a (11 x 7) baking dish or baking sheet with about 1 tablespoon butter on the bottom and sides, pour the rest into the bowl with the fruit. Toss until well combined.
Pour the whole mixture into the baking dish or on the baking sheet. Pour over the juice from the bowl and bake until the apples and pears are tender and golden, about 35-45 minutes…depending on how tender you prefer your fruit.
On the last 15 minutes of baking, toss in the chopped walnuts.
Serve over pancakes, waffles, your favorite breakfast cereal, ice cream or just by itself.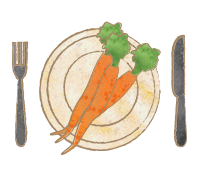 Fresh Ingredients Delivered!
We help make cooking fresh, healthy meals easy and convenient. Get creative in the kitchen with organic produce and artisan ingredients conveniently delivered to you. From the fields to your table, there is a simple way to live deliciously.