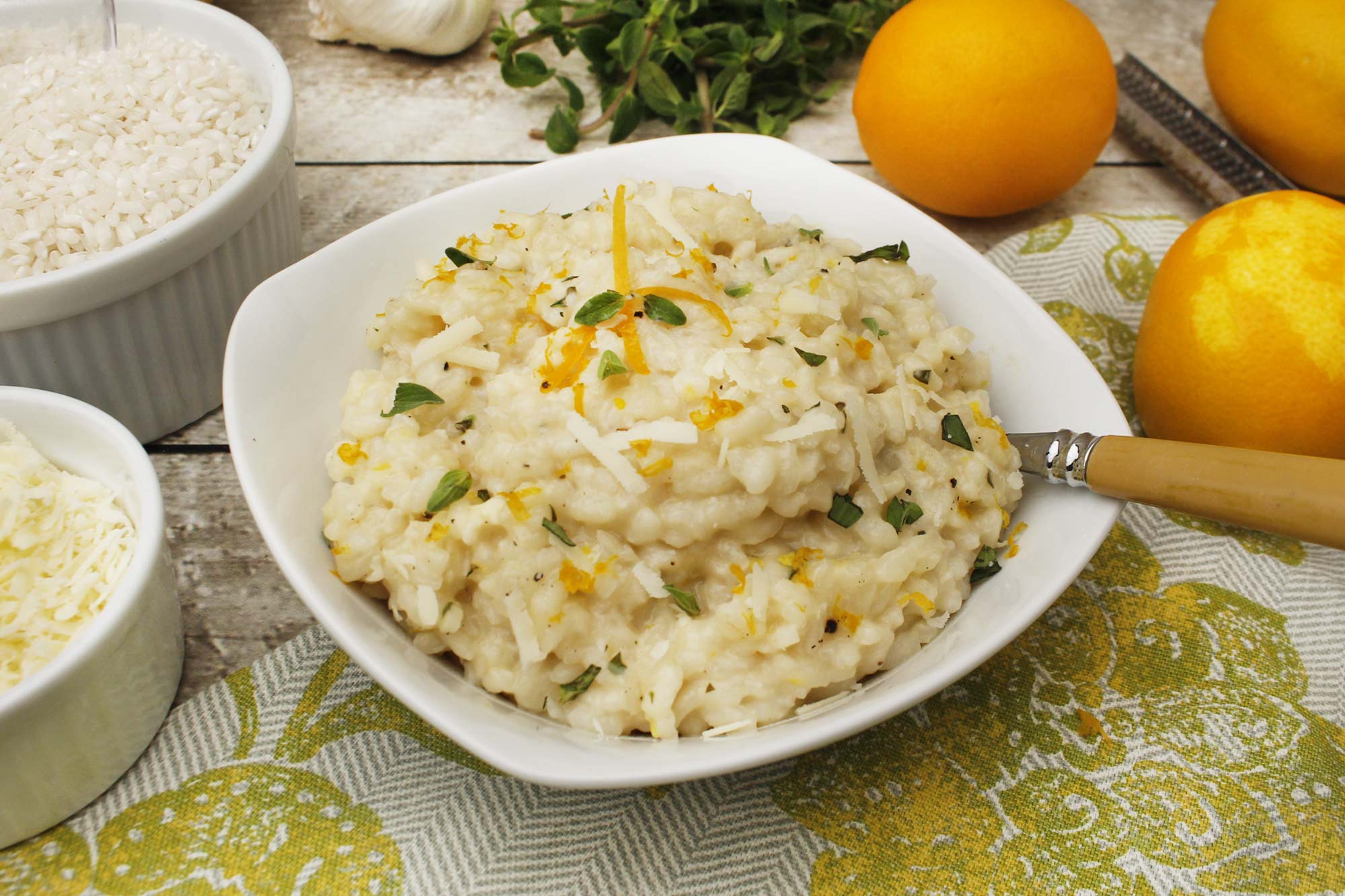 Creamy Meyer Lemon Risotto
We love the addition of a delicate citrus flavor to offset the creaminess of the rice. Risotto is a labor of love, but if you have the time and the patience, your family and guests will thank you for it, and then ask for seconds – so make plenty.
INSTRUCTIONS
In a small pot heat the veggie broth, set aside.

In a large sauté pan, heat olive oil and butter on medium heat. Add the onions and cook until translucent, about 5 minutes.

Add in the rice and stir to coat, cook and stir until the rice just barely begins to brown on some of the grains, about 5-7 minutes. Add in garlic and sauté until fragrant, about 1 minute. Add in the wine. Stir continuously until the liquid has been completely absorbed by the rice, about 2 minutes.

Lower the heat to medium low. Start adding the hot veggie broth to the rice, one ladleful (about 1/2 cup) at a time. After each addition, stir continuously until the rice has completely absorbed the liquid, about 1-2 minutes. Making sure that the rice is not sticking to the pan. Repeat this process until the rice is al dente (tender, but firm to the tooth) and the sauce is creamy, about 20-30 minutes. You'll end up adding a total of about 4 to 5 cups of the broth, maybe more before serving.

Stir in 3 tablespoons of the lemon juice, lemon zest, chopped oregano, salt and black pepper, reserving a little bit of lemon zest and oregano to sprinkle on top for garnish. Add in parmesan and stir to melt. Do a taste test…If the rice needs more seasoning, add more salt and pepper and add more lemon juice if you want.

To serve, sprinkle a little lemon zest and fresh oregano on top, along with a few toasted pine nuts or almonds (if using) and finely grated Parmesan.

*You can always add sautéed chicken or shrimp to this dish, it accompanies very well with Meyer lemon.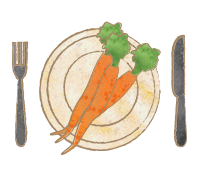 Fresh Ingredients Delivered!
We help make cooking fresh, healthy meals easy and convenient. Get creative in the kitchen with organic produce and artisan ingredients conveniently delivered to you. From the fields to your table, there is a simple way to live deliciously.