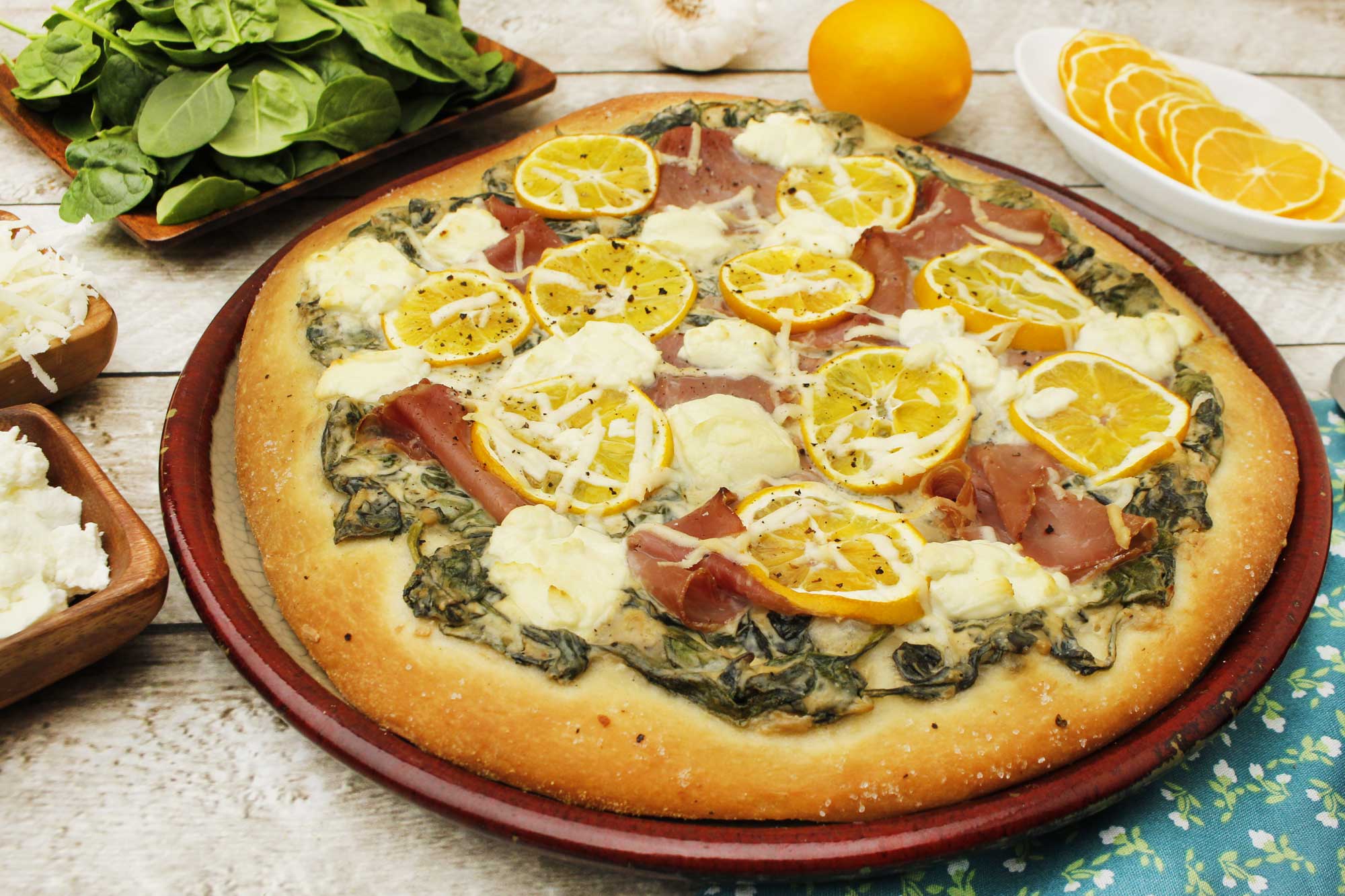 Meyer Lemon & Goat Cheese Pizza
This pizza is refreshingly lemony with creamy, salty cheeses and prosciutto with just a delicate hint of nutmeg.
INSTRUCTIONS
Preheat oven to 400 degrees F.
In a large skillet, heat 1 tablespoon of olive oil over medium-low heat and add garlic and cook until fragrant, about one minute. Add in half of the jar (or less) of the tomato sauce and spinach, tossing to coat. Cook until spinach is slightly wilted, about 3-4 minutes. Then stir in the mascarpone and spring hill jersey cheese and cook until creamy, about 2 minutes. Season with salt, pepper and nutmeg, stir well and then set aside.
Place the dough on a sheet pan dusted with cornmeal. If using a pizza stone, follow manufacturer's instructions. Gently stretch the dough, with lightly floured hands, into a 14-16" circle.
Spread and evenly distribute creamy spinach mixture over top of the crust, about ½ inch from the edge. Place torn slices of prosciutto on next, then crumble goat cheese all over the pizza. Finally, layer on the thin slices of lemon and top with a sprinkle of grated cheese. Place in the oven and bake for 25-30 minutes, until crust and cheese is golden. Remove and let cool slightly, then slice and serve!
* Use or freeze dough within 6 days of receiving.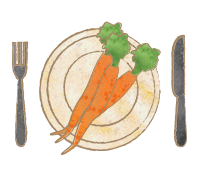 Fresh Ingredients Delivered!
We help make cooking fresh, healthy meals easy and convenient. Get creative in the kitchen with organic produce and artisan ingredients conveniently delivered to you. From the fields to your table, there is a simple way to live deliciously.