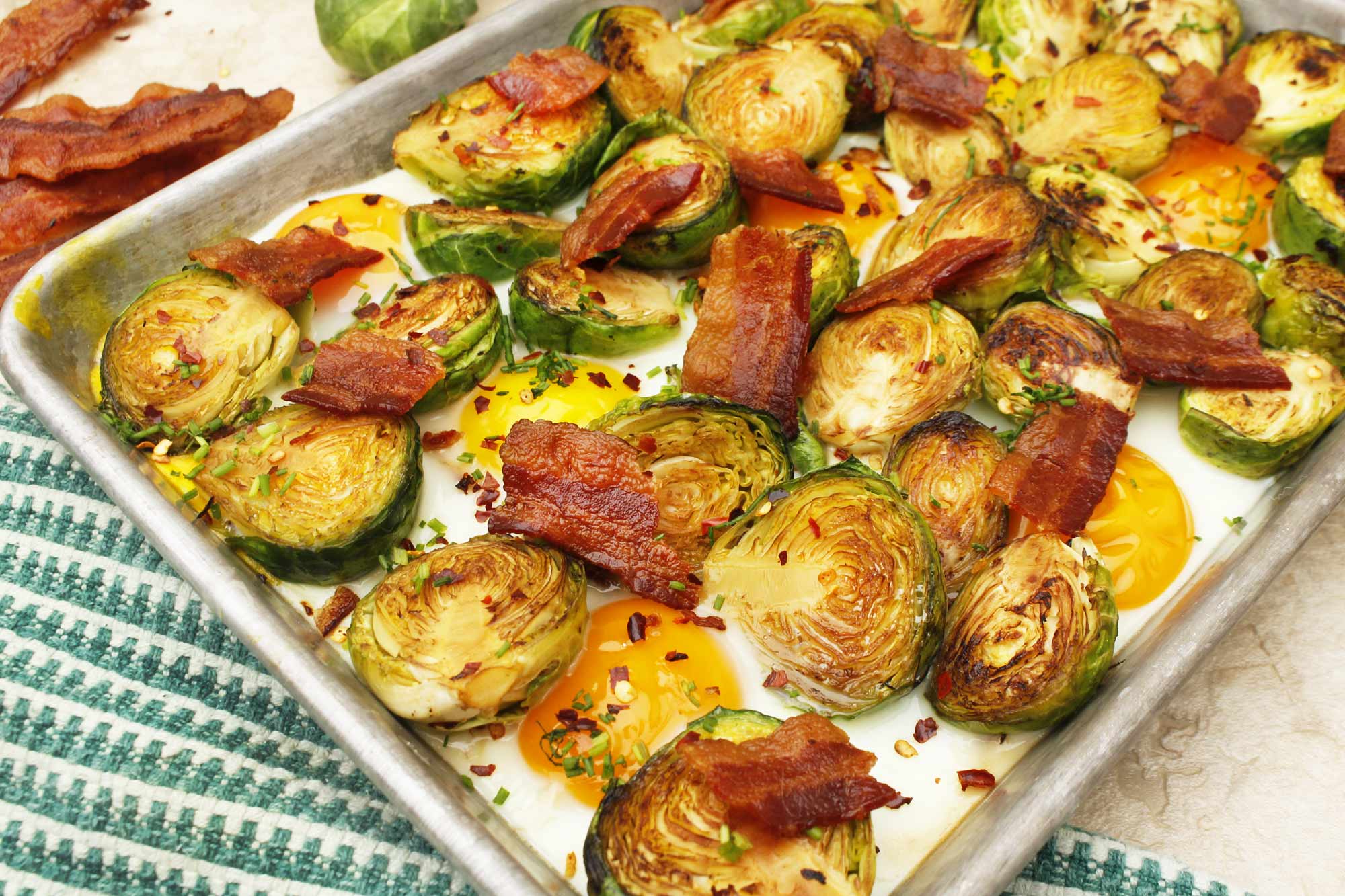 Brussels Sprouts, Eggs & Bacon
One pan sprouts, eggs and bacon make an easy to clean breakfast. Savory Brussels, with crispy, salty bacon and creamy eggs - perfect for breakfast, lunch or dinner.
INSTRUCTIONS
Preheat oven to 400 degrees F. Line a baking sheet with foil for easy clean up.
In a large bowl, whisk together vinegar, honey, olive oil, garlic, sea salt and pepper until well combined.
Add Brussels sprouts to the bowl and toss until well coated. Place the Brussels sprouts and bacon in a single layer onto the prepared baking sheet. Pour over any remaining vinegar/oil mixture.
Place into oven and bake, until sprouts are tender and bacon is crispy, about 10-15 minutes.
Remove from oven and create 4-6 wells, gently cracking the eggs throughout and keeping the yolk intact.
Place back into the oven and bake until the egg whites have set and yolks are still soft, about 6-8 minutes.
Once done, sprinkle with chives, red pepper flakes, salt and pepper to taste.
Serve and enjoy!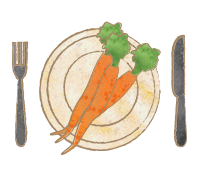 Fresh Ingredients Delivered!
We help make cooking fresh, healthy meals easy and convenient. Get creative in the kitchen with organic produce and artisan ingredients conveniently delivered to you. From the fields to your table, there is a simple way to live deliciously.