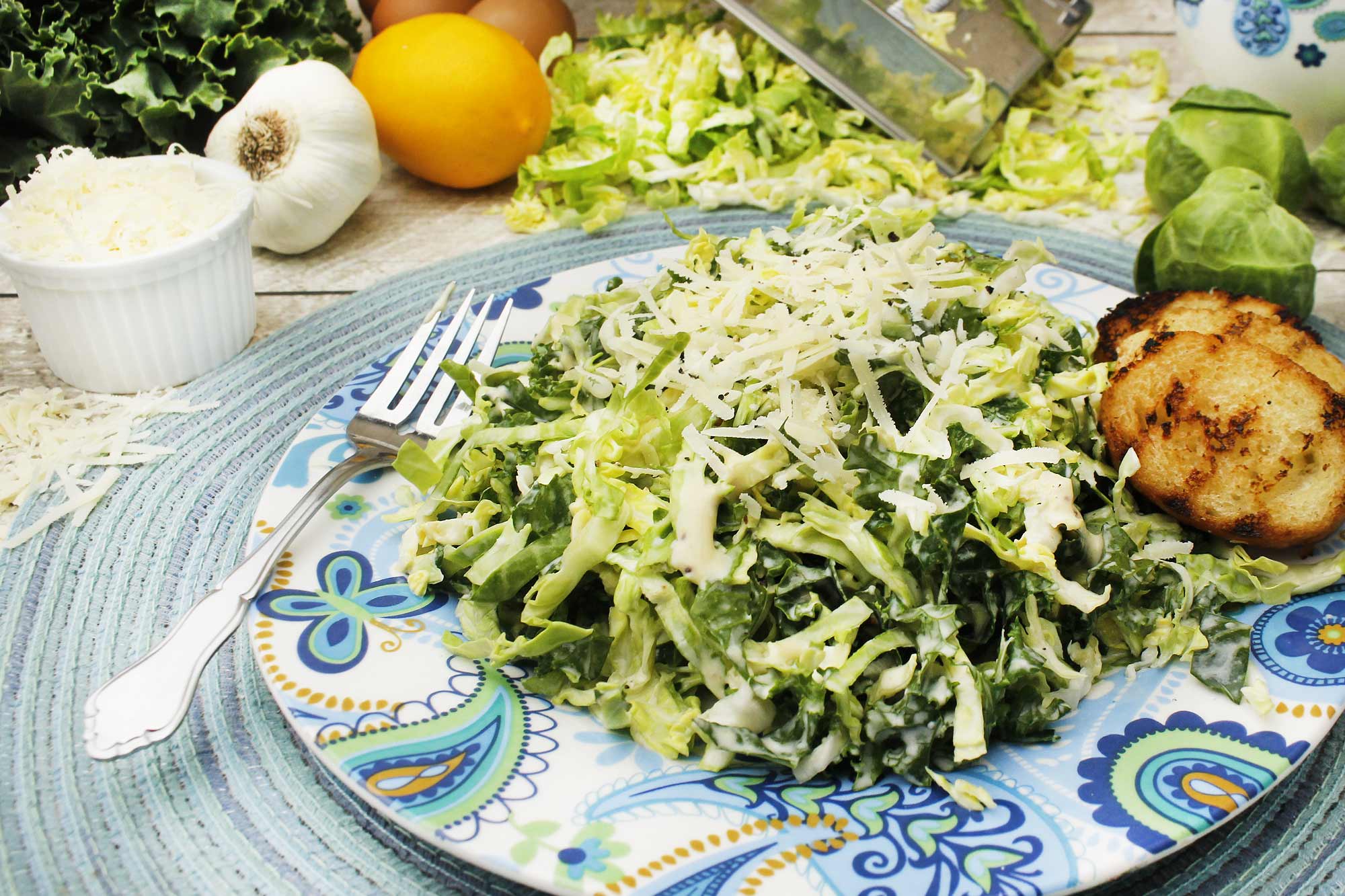 Kale & Brussels Sprouts Caesar Salad
We love a good salad makeover. The robust flavors of Brussels sprouts and kale are a great combination and make a terrific nutrient packed alternative to romaine lettuce for this farm fresh Caesar salad.
INSTRUCTIONS
Trim the roots off of the Brussels sprouts, slice them very thin or shred them on a Mandoline.
Place the shredded sprouts in a large bowl with the thinly sliced green kale. Toss and set aside.
In a small food processor or blender, purée the anchovies and the garlic together making a smooth paste. Add in the mayonnaise, mustard, Worcestershire sauce and lemon juice and pulse until combined and smooth.
Add in half of the Parmesan cheese and purée. Taste and season with salt, black pepper and more lemon juice if as needed.
Drizzle some onto the Brussels/ kale mixture and toss until well combined. Taste to see if you need to add more dressing.
Grill the buttered artisan bread on a grill pan until golden and crunchy, about 1-2 minutes or toast them in a toaster.
Place salad on serving dishes, serve with grilled bread and sprinkle with a little more Parmesan if desired.
*Leftover dressing can be stored in an airtight container in the fridge. It will need to be whisked again before use.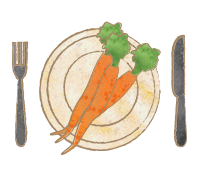 Fresh Ingredients Delivered!
Get connected to the finest organic farmers and artisans in your area. We deliver organic produce fresh from our family farm right to your door. From our field today to your fork tomorrow, there's a simple way to live deliciously!