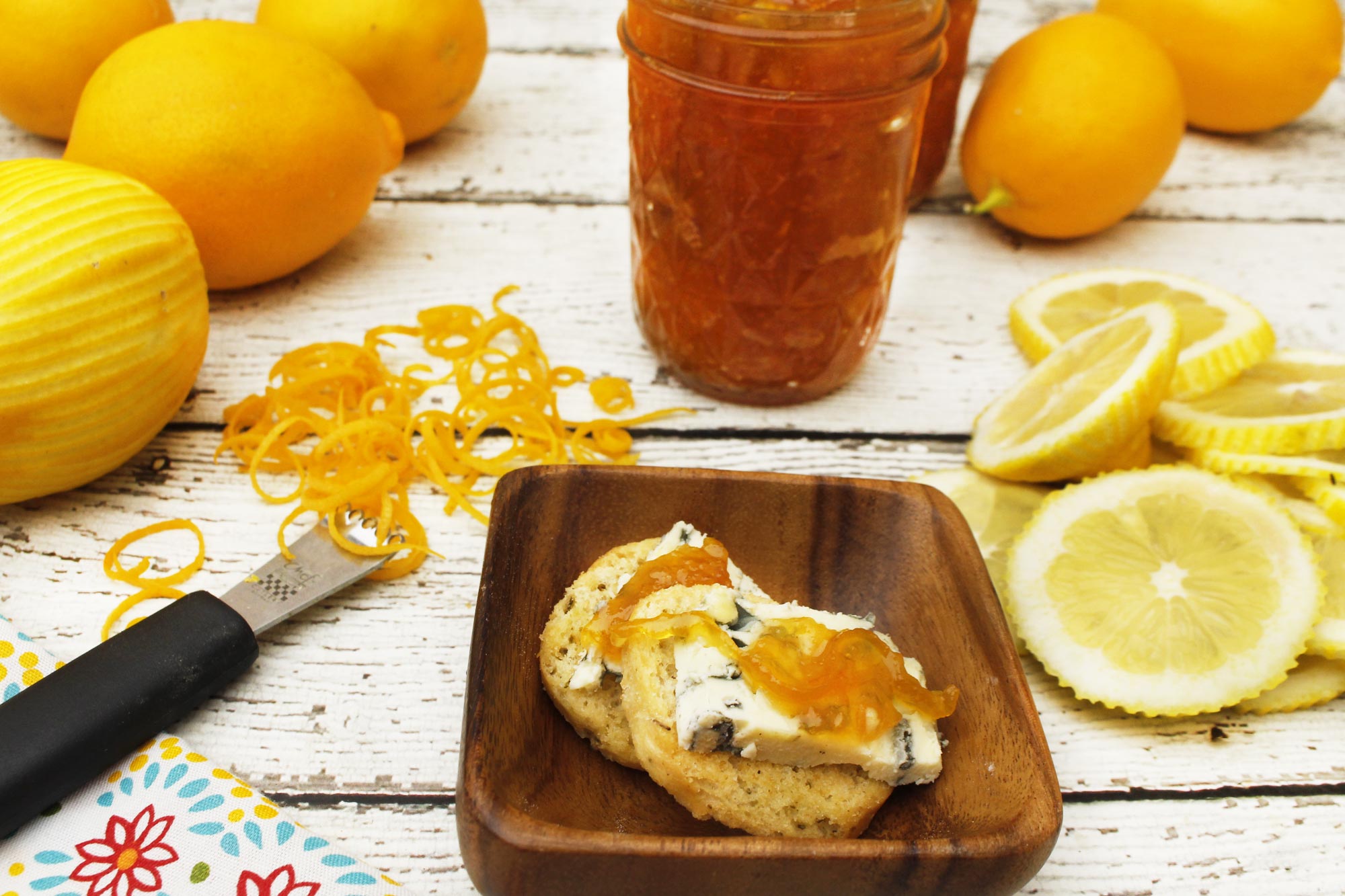 Meyer Lemon & Ginger Marmalade
This lemon marmalade is tart, tangy and finishes with a spicy kick from the ginger and cinnamon. Perfect on your favorite cheese platter.
INSTRUCTIONS
Boil 2 x 8 ounce mason jars in boiling water for 10 minutes. Place them on dry paper towels to dry completely. Set aside.
Zest 2 lemons, then slice all the lemons in half and remove all the seeds. Set the seeds and the zest aside.
Using a sharp knife, slice the lemon halves and the zested lemons as thinly as possible, collecting the slices and juice in a bowl, removing and collecting more seeds as you go. Pour the lemons and 4 cups of water into a large pot and cover, let sit at room temperature for several hours.
Place all the seeds in a cheesecloth and tie up the end so the seeds can't fall out. Place the bundle in the pot with the lemons. (*The natural pectin from the seeds will help the marmalade set up).
Put the pot on the stove over medium heat. Bring it to a boil, then reduce the heat and simmer until it has reduced to about half, around 45 minutes.
Raise the heat and return to a boil. Add the sugar while stirring constantly. Once the sugar is dissolved, add the knob of fresh ginger, then reduce the heat to a simmer and keep stirring for about 10 minutes.
Add the lemon zest, candied ginger and cinnamon stick (if using), simmer until the marmalade is set, about 15-20 minutes. (*Test it by pouring a little on a plate and putting it in the freezer for a minute or two. It is set if the marmalade is thick)
Once the marmalade is set, remove the ginger knob, cinnamon stick and cheesecloth with seeds. Squeeze the seeds into the pot to remove any liquid or natural pectin from the seeds.
Stir then ladle the marmalade into the prepared jars and store in the fridge to use immediately or in the freezer to use in the coming months.
Serve with your favorite cheese platter. It is perfect on a piece of sharp cheese and crackers. Also great on poultry, pork or seafood.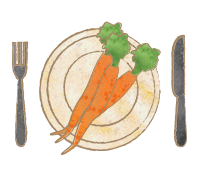 Fresh Ingredients Delivered!
We help make cooking fresh, healthy meals easy and convenient. Get creative in the kitchen with organic produce and artisan ingredients conveniently delivered to you. From the fields to your table, there is a simple way to live deliciously.