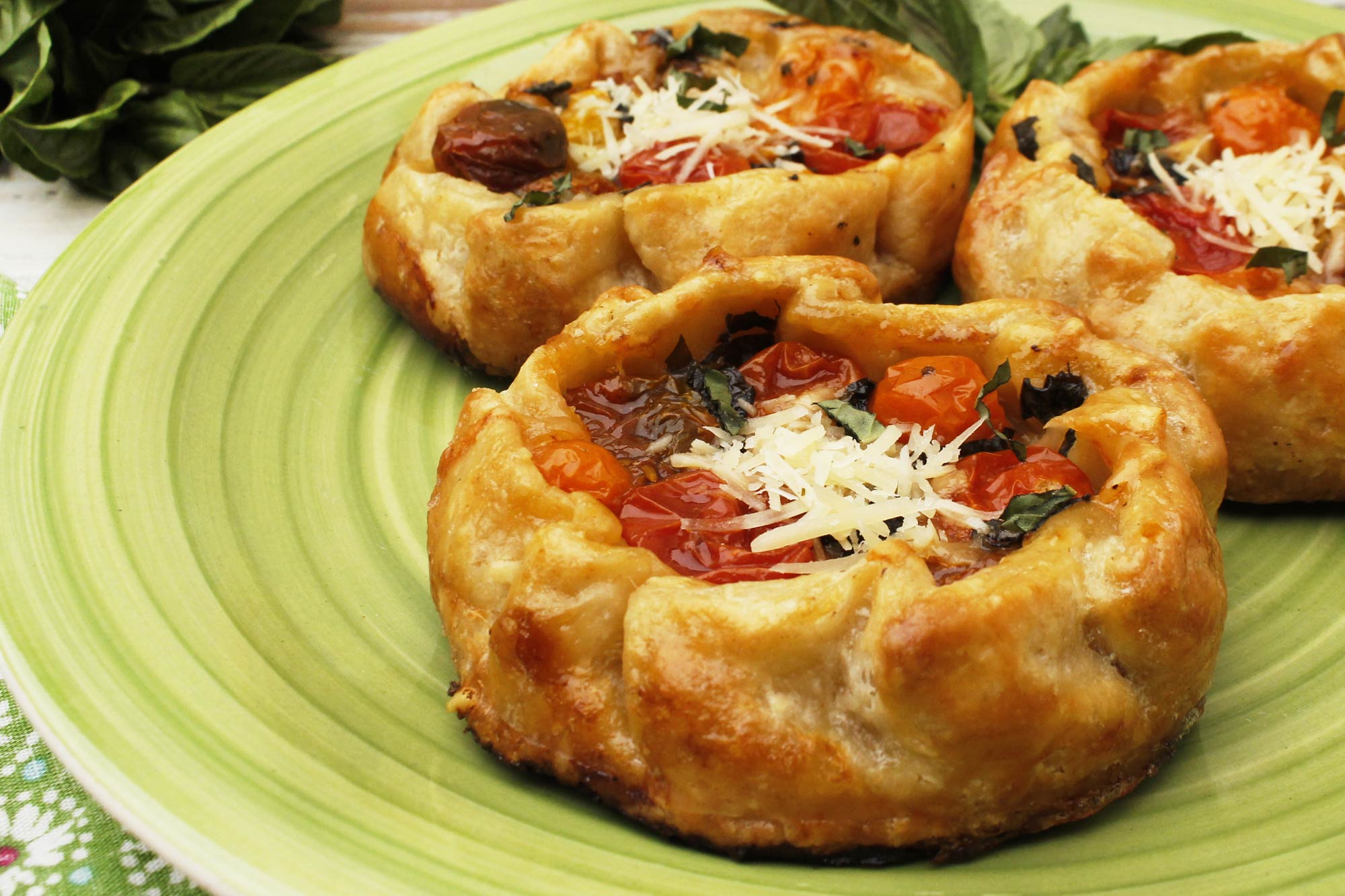 Savory Heirloom Tomato Galettes
Heirloom cherry tomatoes are perfect for a savory cheesy summer galette. Use your favorite herbs and cheese to compliment the sweet tomatoes
INSTRUCTIONS
Shop our: baking ingredients, dairy, spices, organic produce farm boxes
In a large bowl, mix flour with sugar and salt or pulse the flour, sugar, and salt together in a food processor until combined, about 30 seconds. Add in the ice cold butter with a pastry cutter or pulse in processor until the mixture resembles coarse crumbs. Drizzle in 2 tablespoons of the ice water and mix or pulse until dough is crumbly in texture but holds together when squeezed. If the mixture is dry, cut in or pulse in up to 2-3 more tablespoons of ice water, 1 tablespoon at a time.
Turn the dough out onto a piece of plastic wrap. Flatten into a disk and wrap completely. Refrigerate for 30 minutes.
Preheat oven to 400 degrees F.
Unwrap the dough and place it on a piece of parchment paper. Cover with a second piece of parchment. Roll the dough into a 12 inch circle about 1/8 inch thick or four 5 inch circles. Slide the parchment and the dough onto a baking sheet and remove the top layer of parchment.
In a large bowl gently toss the cherry heirloom tomatoes, balsamic vinegar, basil, oregano, mozzarella, flour, salt and pepper.
Pile the tomato filling onto dough, mounding it in the center and leaving a 1 1/2 inch border around the edge or a 1 inch border for the mini galettes. Fold the rim of the dough up and over the edge of the filling, overlapping the dough as you go around and pleating the dough.
Beat the egg with 1 tablespoon of the water. Brush the crust with the egg wash. Sprinkle with Parmesan cheese over the top.
Bake until the crust is golden-brown and the tomatoes are tender, 30-35 minutes. Transfer the parchment with the galette on it to a wire rack and cool a bit.
Serve mini galettes or slice the large galette into pie wedges and serve warm.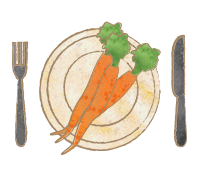 Fresh Ingredients Delivered!
We help make cooking fresh, healthy meals easy and convenient. Get creative in the kitchen with organic produce and artisan ingredients conveniently delivered to you. From the fields to your table, there is a simple way to live deliciously.