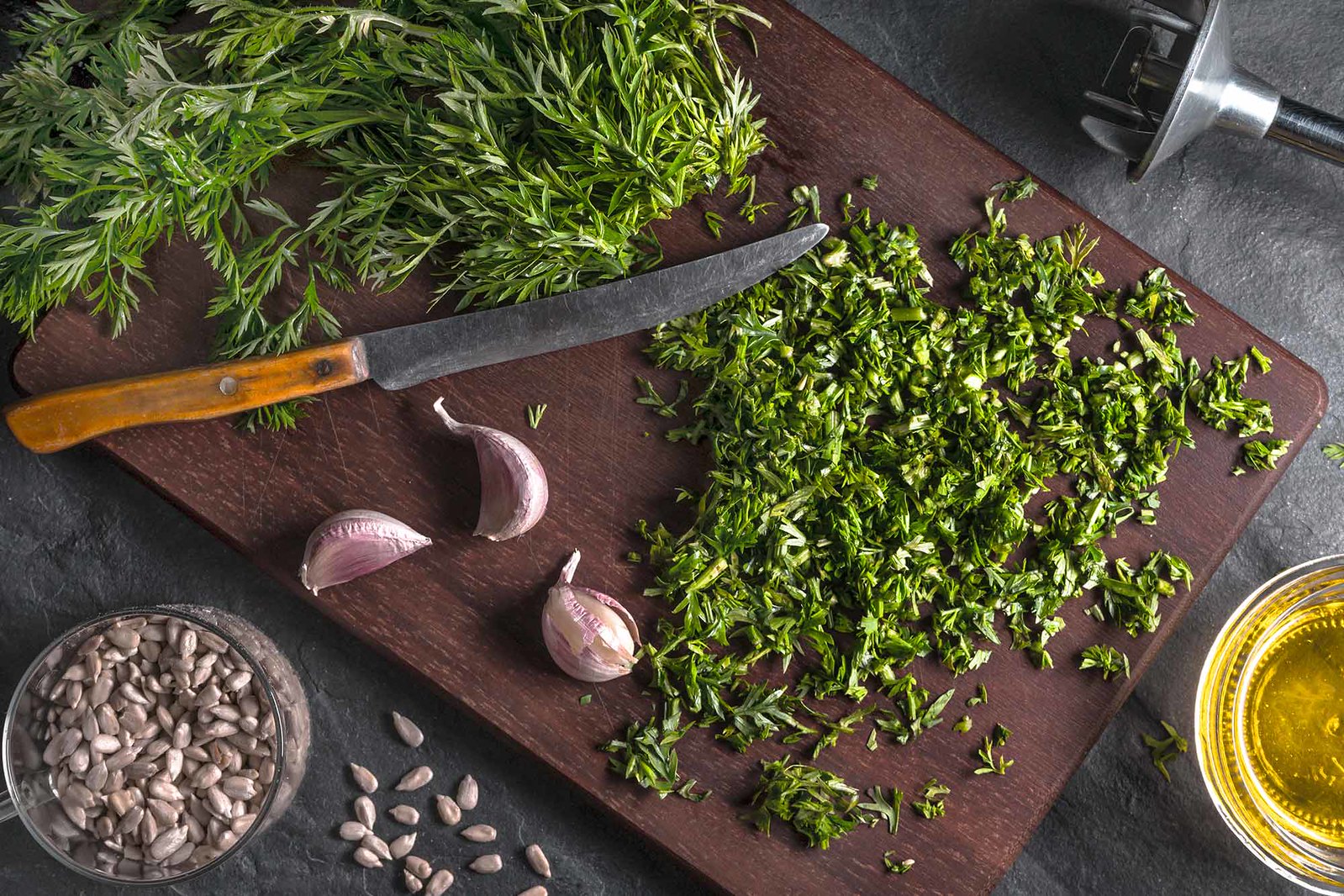 This makes a thick pesto, perfect for spreading on crackers or sandwiches. Alternatively, thin it out with more olive oil and use it as a dip for vegetables or as a sauce for pasta.
INSTRUCTIONS
Fill a medium-size pot with water and bring it to a boil over high heat.
Prepare an ice bath: Fill a medium-size bowl with ice and water.
Once the water is boiling, add the carrot greens to the pot - pushing down with tongs to make sure they all get in the water - and blanch for 1 minute.
Drain the pot into a colander and transfer the greens to the ice bath with the tongs to stop the cooking process. Let the greens cool completely and drain them.
Squeeze any remaining water from the greens and roughly chop them.
In a food processor, pulse the greens, sunflower seeds, garlic, lemon juice and salt, scraping down the sides of the bowl as necessary. Then add the olive oil and process again until smooth.
Recipes reprinted with permission from Cooking with Scraps by Lindsay-Jean Hard (Workman Publishing, © 2018)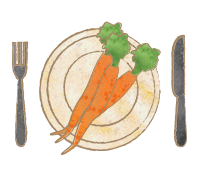 Fresh Ingredients Delivered!
We help make cooking fresh, healthy meals easy and convenient. Get creative in the kitchen with organic produce and artisan ingredients conveniently delivered to you. From the fields to your table, there is a simple way to live deliciously.