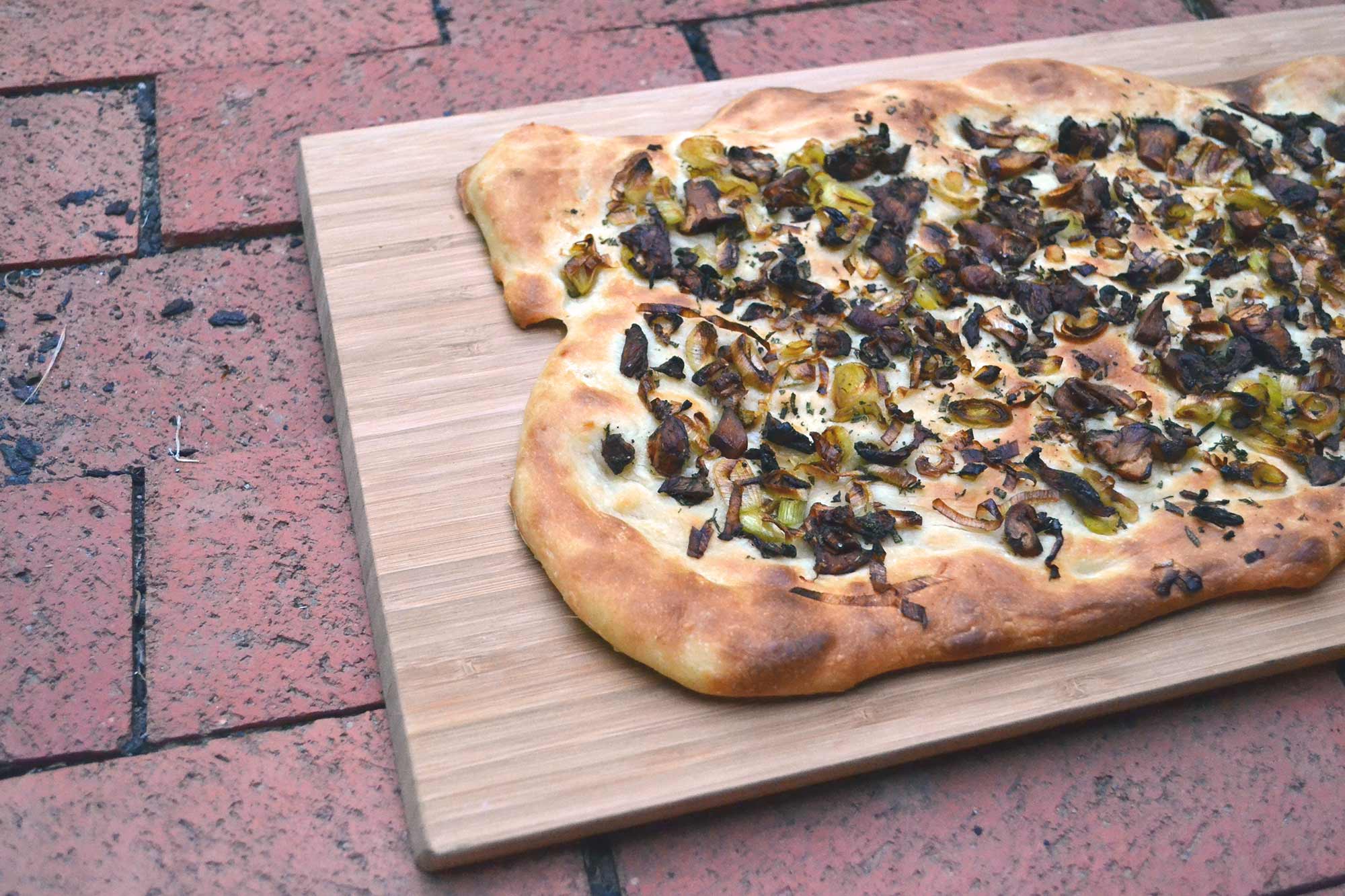 Leek and Chanterelle Flatbread
This vegan flatbread recipe adapted from David Lebovitz is relatively simple to make and easily customizable. (You could also spread pizza sauce on there and turn this into a delicious thin-crust pizza).
INSTRUCTIONS
For the crust: In a stand mixer with a dough hook or by hand, combine the yeast and water and let stand for 15 minutes. Stir in the flour, olive oil and salt and mix for about a minute, or until the dough forms into a smooth ball. Pour some olive oil into a large bowl and place the dough in the bowl and cover with a kitchen towel. Let the dough rise for about an hour, or until doubled in volume (we let ours sit for a few hours while we ran errands).
When ready to cook the flatbread, preheat the oven to 400 degrees Fahrenheit. Take the dough out of the bowl and place on a greased or silpat-lined baking sheet. Stretch the dough until it reaches the sides of the baking sheet. Let sit for 15 minutes.
Meanwhile, melt the butter in a saute pan over medium-low heat. Saute the mushrooms and leeks for about 3 minutes, or until softened. Stir in the thyme and season with salt and pepper.
Spread the mushroom and leeks over the flatbread and drizzle with olive oil. Bake for 20 minutes, or until the crust is lightly browned. (We finished ours off with the broiler for approximately 2 minutes).
Our kids loved dipping their crust in our Organic Heirloom Tomato Sauce, but you could dip in pesto or your other favorite sauce as well.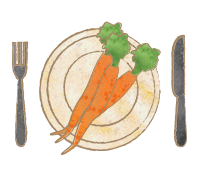 Fresh Ingredients Delivered!
We help make cooking fresh, healthy meals easy and convenient. Get creative in the kitchen with organic produce and artisan ingredients conveniently delivered to you. From the fields to your table, there is a simple way to live deliciously.