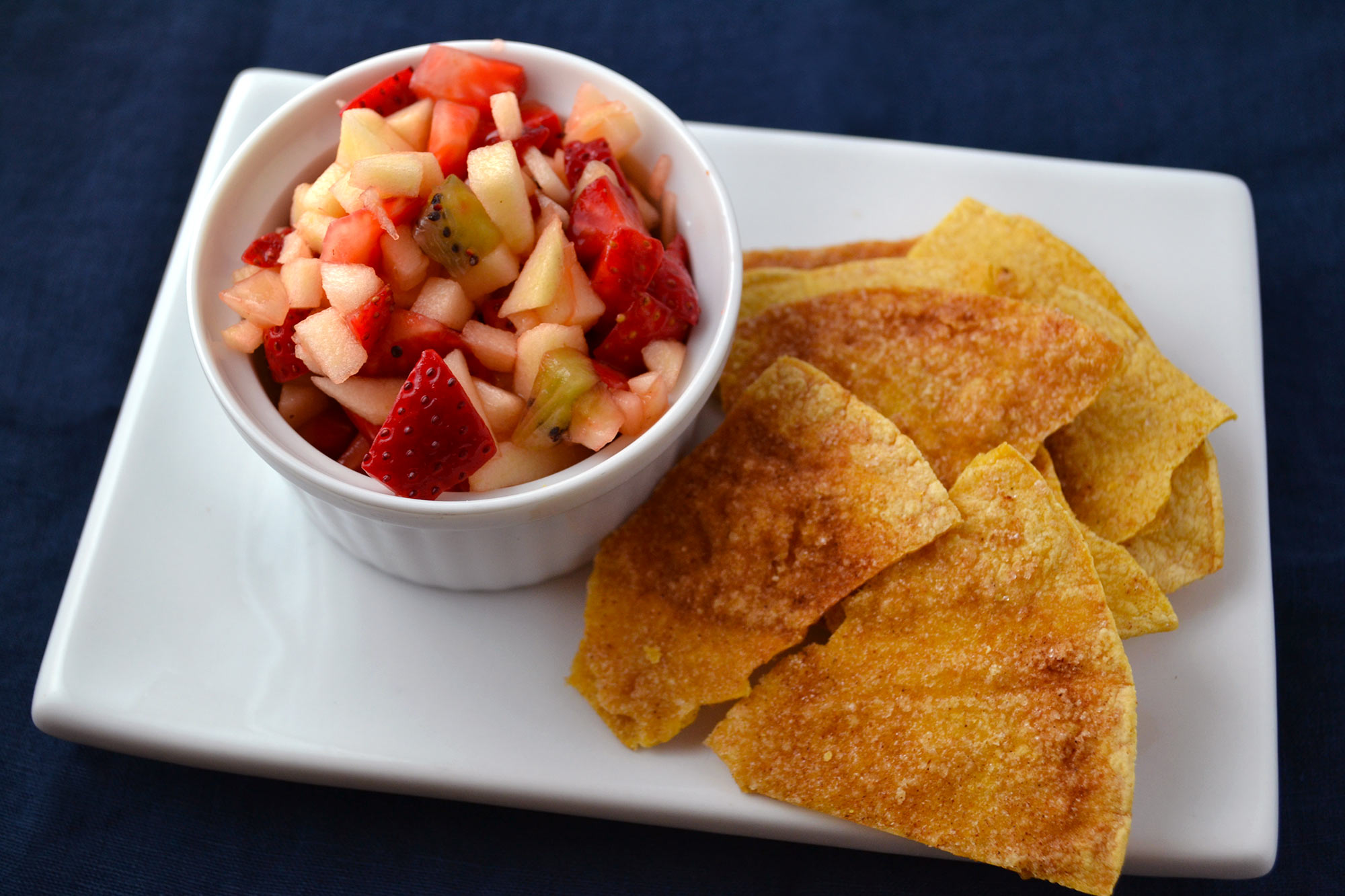 Strawberry Salsa with Cinnamon Chips
This salsa is like a mini fruit salad that you eat with cinnamon-sugar chips. Our favorite part about this recipe is how adaptable this salsa can be. In the summer, you could easily make this salsa and feature mango, cantaloupe, or peaches.
INSTRUCTIONS
Preheat the oven to 350 degrees Fahrenheit. Brush each side of the tortillas with olive oil or melted butter. Mix the sugar and cinnamon together on a plate and dip the tortillas into the mixture (you want to coat the tortillas generously with the mixture, so sprinkle some of the sugar on top in places where it isn't sticking). Place the tortillas on a baking sheet and cook for 20 minutes, until the tortillas are crispy (cooking time will vary depending on the size of tortillas used). Let the chips cool, then break into pieces.
Remove the stem and tip from the strawberries and chop. Peel the kiwis and cube them and add them, along with the strawberries, to a large bowl. Peel and core the apples. Chop the apples and put them in the bowl. Gently toss the salsa. Drizzle the honey and lemon juice over the top and toss to combine. Taste and add more honey if desired. Serve with the cinnamon chips or put on yogurt, top on oatmeal or eat it plain as a snack. Store leftover salsa in a sealed container in the fridge for up to 2 days.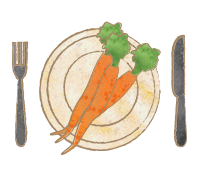 Fresh Ingredients Delivered!
We help make cooking fresh, healthy meals easy and convenient. Get creative in the kitchen with organic produce and artisan ingredients conveniently delivered to you. From the fields to your table, there is a simple way to live deliciously.