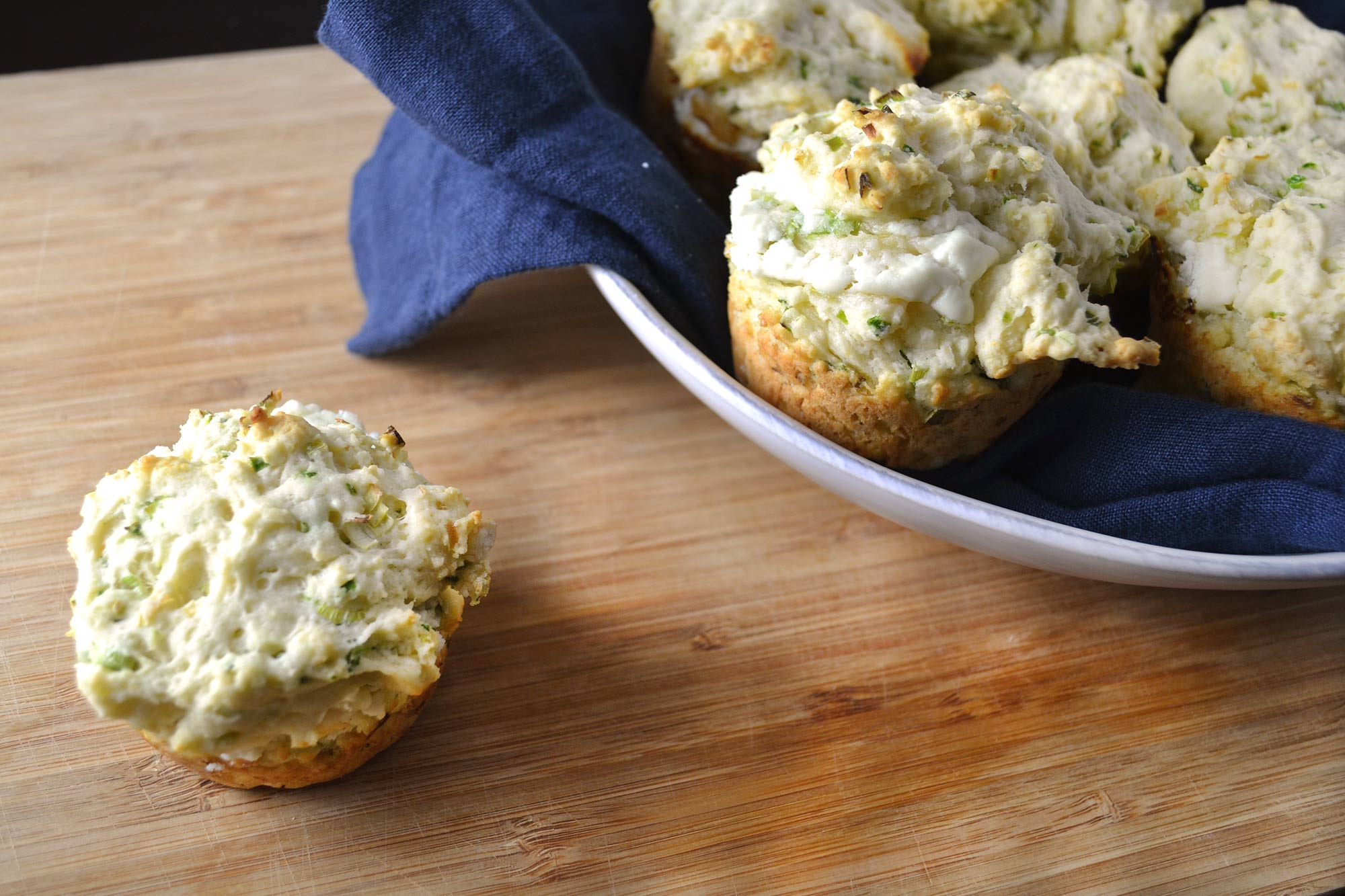 Green Garlic and Goat Cheese Muffins
Green garlic is milder than regular garlic cloves, giving these muffins just enough flavor without any bite. The goat cheese pairs perfectly in these savory muffins. We love the texture difference between the top part of the muffin and the bottom - it's almost like a biscuit muffin!
INSTRUCTIONS
Preheat the oven to 400 degrees Fahrenheit and grease a muffin tin or fill with liners.
In a small bowl, stir together 2 tablespoons milk and goat cheese until combined.
Into a large bowl sift together flour, baking powder, sugar and salt. In a small saucepan, melt the butter. Whisk together the remaining milk and egg in a small bowl and slowly drizzle in the melted butter, whisking while pouring.
Finely chop the green garlic (white and green parts) and add the green garlic and the butter mixture to the bowl with the flour mixture. Stir until just combined. Divide half of the batter evenly among the muffin cups, add 2 teaspoons goat cheese filling and top with remaining muffin batter.
Bake muffins in the middle of the oven until golden and a toothpick inserted in the center of one of the muffins comes out clean, about 15-20 minutes.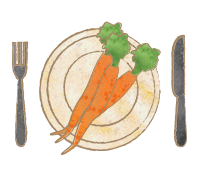 Fresh Ingredients Delivered!
We help make cooking fresh, healthy meals easy and convenient. Get creative in the kitchen with organic produce and artisan ingredients conveniently delivered to you. From the fields to your table, there is a simple way to live deliciously.