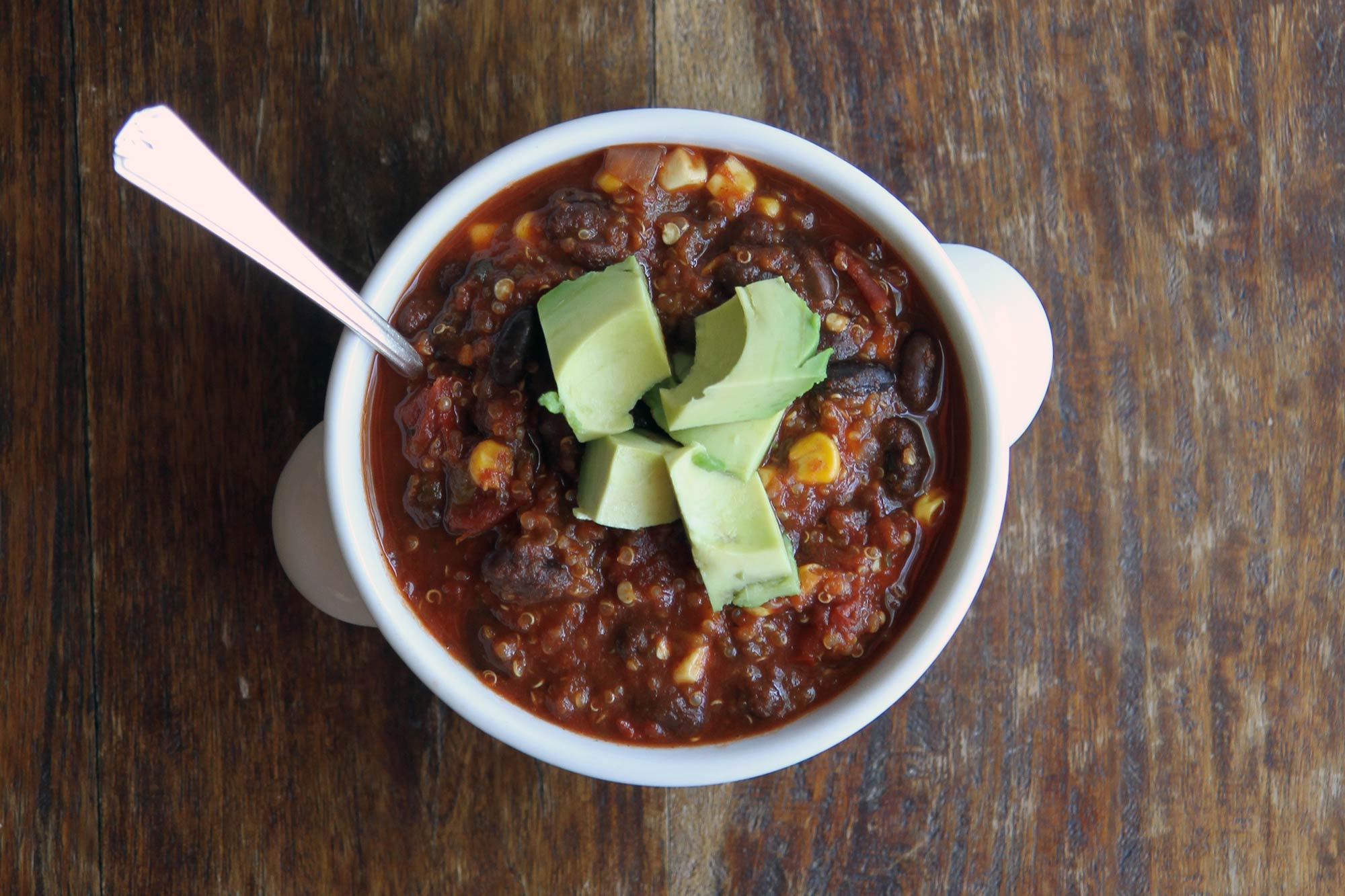 Black Valentine Bean and Roasted Tomato Chili with Quinoa
"With endless possibilities and flavors to explore, chili is a great vehicle to try out new spices, peppers, and beans. For this vegan version of the spicy stew, I have stepped out of the can and cooked up my own black beans; Black Valentine beans to be exact!"
INSTRUCTIONS
Soak the dried beans overnight in 6 cups of water and remove any beans that float.
After the beans have soaked, drain and place in a large soup pot. Add the water, onion, bell pepper and garlic to the pot and bring to a boil. After the bean mixture comes to a boil, reduce the heat to a simmer and cover until the beans are tender, about 60 to 90 minutes. Once the beans have softened, drain and reserve 1 - 1/2 cups of the cooking liquid. Place beans and cooking liquid aside for later use.
Meanwhile, preheat broiler to high. On an aluminum foiled lined baking sheet, place the Roma tomatoes, jalapenos and poblano pepper cut side down. Broil for 10-12 minutes until the tomatoes and peppers are slightly charred. Remove from heat and set aside to cool to room temperature. After the tomatoes and peppers have cooled, place in a food processor and pulse until chopped and combined. Set aside.
In a large slow-cooker over high heat, add the tomato and pepper mixture, chili powder, cumin, salt, pepper, oregano, beans, corn, and reserved bean cooking liquid. Let cook on high for 30 minutes stirring occasionally. Add the quinoa and tomato sauce to the slow cooker and stir to combine, let cook on high for an additional hour or until the quinoa is cooked through.
Serve the chili topped with cubed avocado and enjoy!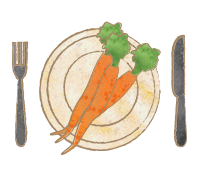 Fresh Ingredients Delivered!
We help make cooking fresh, healthy meals easy and convenient. Get creative in the kitchen with organic produce and artisan ingredients conveniently delivered to you. From the fields to your table, there is a simple way to live deliciously.