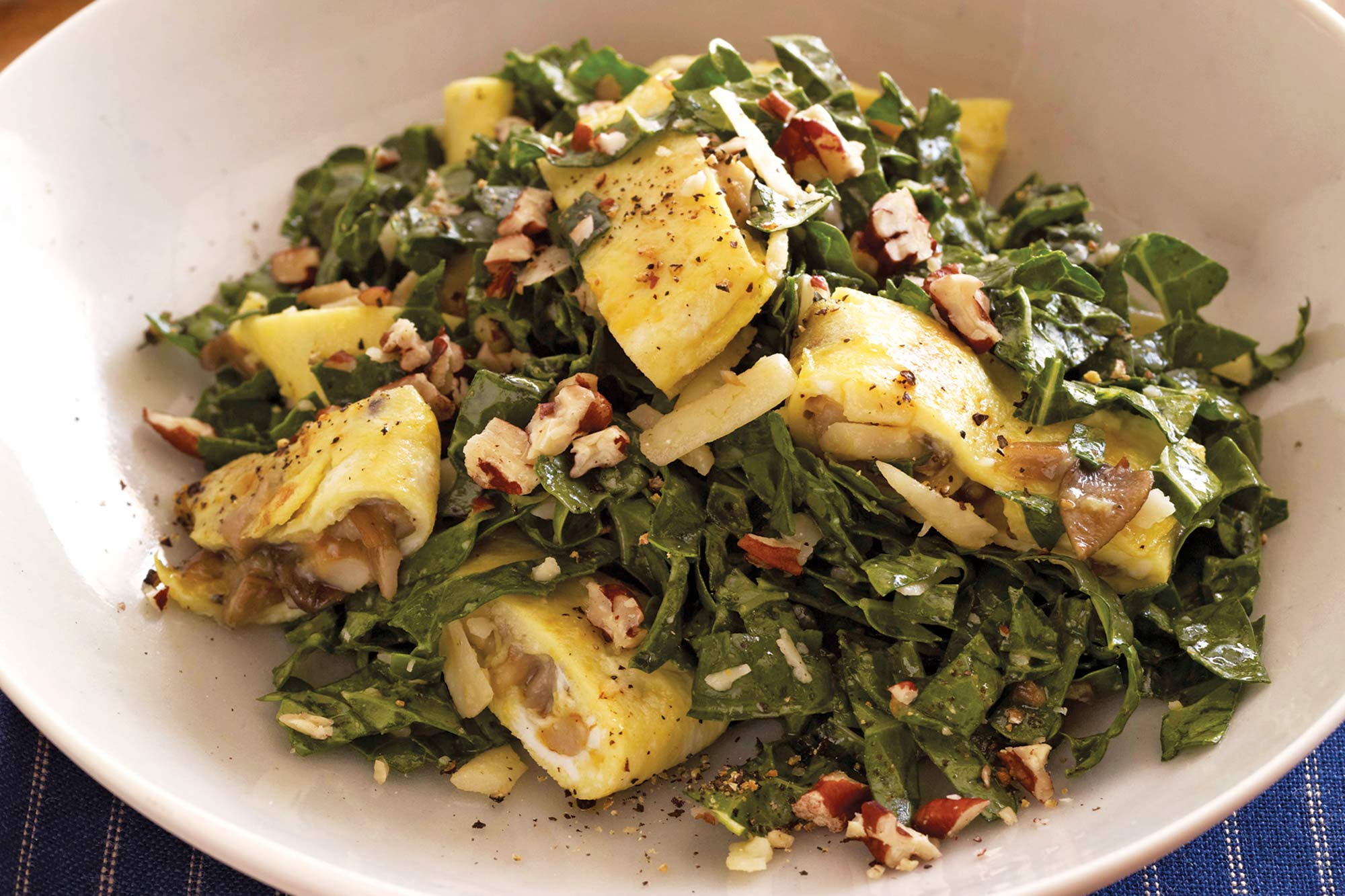 Spicy Kale Salad with Miso-Mushroom Omelet
"This meal is quick to make, light, and yet satisfying (especially with a hunk of bread). The omelet turns it into a single-serving meal."
INSTRUCTIONS
Sprinkle the pecans into a small skillet over medium-high heat. Cook, shaking the pan frequently, until the nuts start to brown and become fragrant, a few minutes. Immediately transfer them to a plate to cool; if you leave them to cool in the pan, they can burn. Once they are cool, chop them.
Whisk together the miso and water in a small bowl, then whisk in the egg until well combined.
Heat the olive oil in a small, preferably nonstick, skillet over medium-high heat. Once the oil shimmers, add the mushrooms and cook, stirring occasionally, until they collapse. Spoon the mushrooms onto a plate, leaving as much oil in the pan as you can.
Return the skillet to the heat and reduce the heat to medium. Add a little more oil if the pan seems dry. Pour in the miso-egg mixture; cook briefly, just until it sets on the bottom; lift the edges of the set egg on one side and tilt the pan toward that side so the uncooked egg runs underneath, and do this a time or two more until the egg isn't runny on top. Spoon the mushrooms down the middle and fold the eggs over the mushrooms to form an omelet. Cook briefly on each side, until the omelet is just cooked through. Transfer it to a cutting board to cool.
Toss the massaged kale with lemon juice, Chili Oil and salt in a serving bowl. Once the omelet has cooled, chop it into bite-sized pieces. Add the omelet pieces and the Pecorino to the kale and toss to combine, then grind a generous amount of pepper on top. Sprinkle on the pecans, and eat.
Reprinted with permission from Eat Your Vegetables by Joe Yonan, copyright © 2013. Published by Ten Speed Press, a division of Random House, Inc.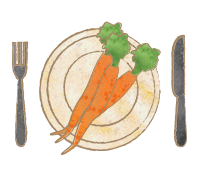 Fresh Ingredients Delivered!
We help make cooking fresh, healthy meals easy and convenient. Get creative in the kitchen with organic produce and artisan ingredients conveniently delivered to you. From the fields to your table, there is a simple way to live deliciously.