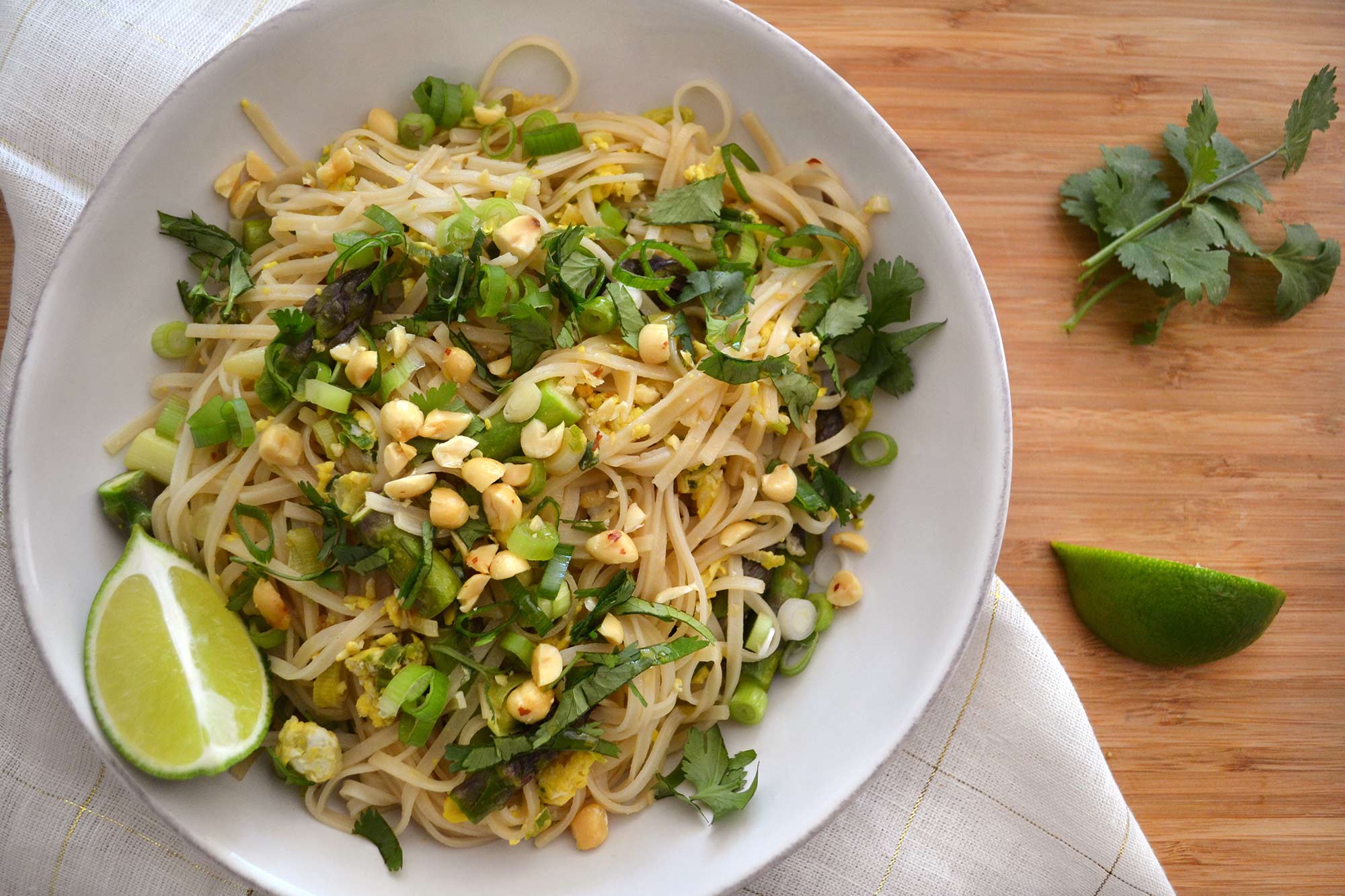 Pad Thai with Green Garlic and Asparagus
We couldn't believe how delicious this pad thai turned out and the green garlic flavor is delicious. The asparagus is a fun -- and nutritious -- addition.
INSTRUCTIONS
Note: Trim one inch off the bottom of the asparagus and compost. Cut the aspragus in half and cut the top part of the asparagus in 1-inch pieces. Peel the bottom half of the asparagus to the white part. Cut the remaining white stalk into 1-inch pieces. (If your asparagus is really thin, skip this step and cut the stalks into 1-inch pieces).
Cook the rice noodles according to the package instructions; drain and set aside.
In a small saucepan, combine the fish sauce, rice vinegar, sugar and Worcestershire sauce and cook until the sugar has dissolved, about 2-4 minutes. Remove from heat and stir in the chili flakes and Chili Oil. Set aside.
Heat the olive oil in a large saucepan over medium-high heat and cook both the garlics for 2 minutes. Crack the eggs into the pan and stir to scramble. Cook 2 minutes until mostly cooked. Add in the asparagus pieces and cook 2 minutes. Pour in the sauce and add in the noodles and cook until the sauce is absorbed, about 3 minutes.
Remove from heat and portion into bowls. Garnish with cilantro and green onion and squeeze lime juice over the top. Sprinkle with peanuts if desired. Drizzle some more of the Chili Oil over the top. Dig in!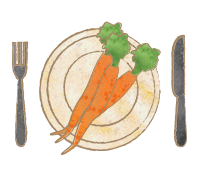 Fresh Ingredients Delivered!
We help make cooking fresh, healthy meals easy and convenient. Get creative in the kitchen with organic produce and artisan ingredients conveniently delivered to you. From the fields to your table, there is a simple way to live deliciously.