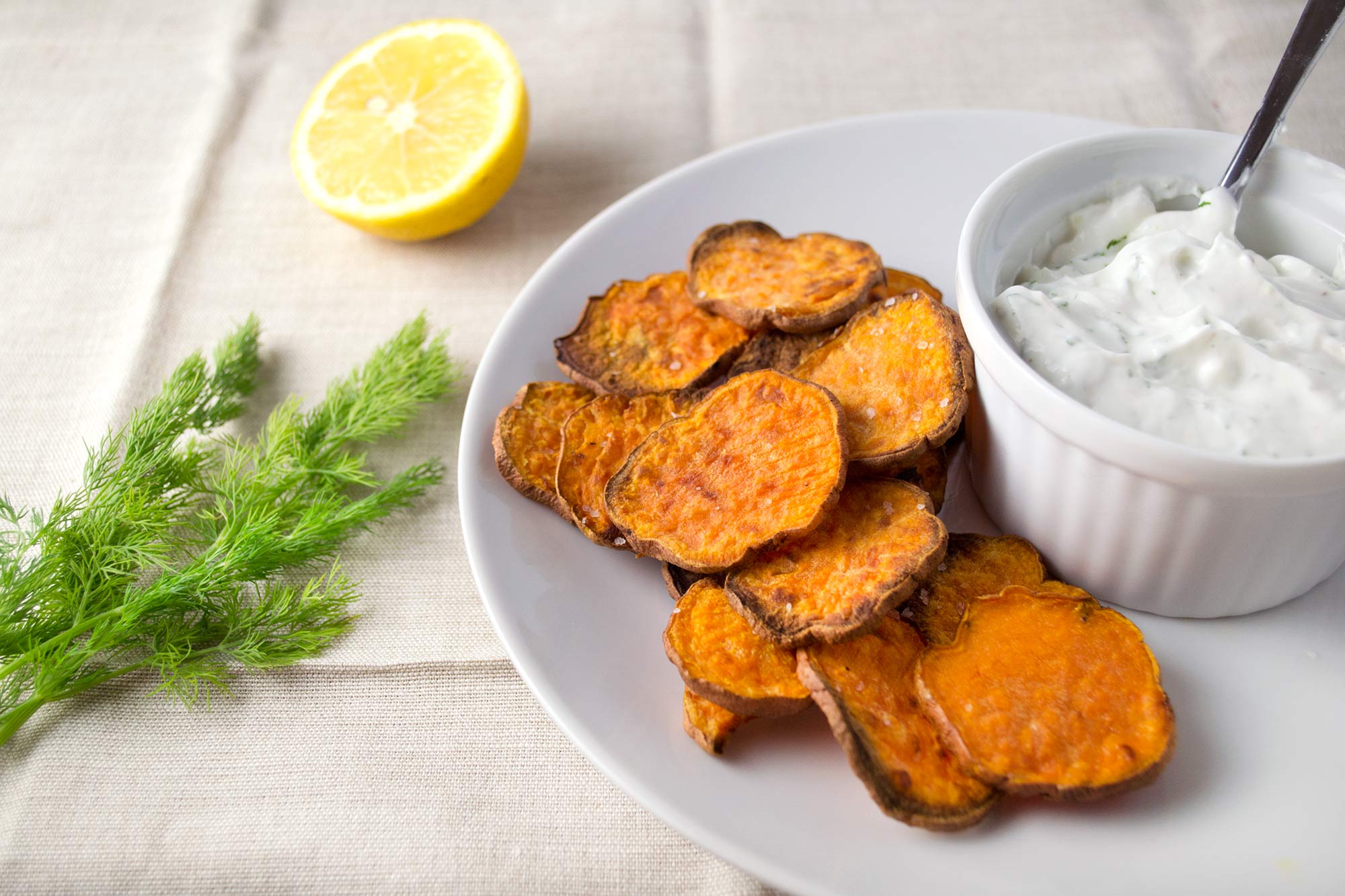 Sweet Potato Chips with Yogurt Dip
These healthy and addicting chips disappeared in minutes. We loved the yogurt dip with these sweet potato chips, but any remaining dip would also be good on rice, fish or raw veggies.
INSTRUCTIONS
Preheat the oven to 400 degrees Fahrenheit.
Using a mandoline or very sharp knife, slice the sweet potatoes into 1/8-inch slices. Line a baking sheet with a Silpat or parchment paper. Lay out the sweet potato chips in a single layer and brush each top with 1 tablespoon olive oil. Bake for 20-30 minutes until they start to turn golden brown. Turn them over and brush with the remaining tablespoon olive oil and sprinkle with salt. Cook for 10 more minutes.
To make the yogurt dip, combine the yogurt, dill, garlic and lemon juice and stir to combine. Season with salt and pepper to taste. Serve with the sweet potato chips and dig in.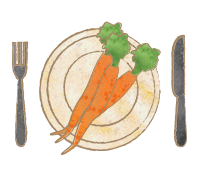 Fresh Ingredients Delivered!
We help make cooking fresh, healthy meals easy and convenient. Get creative in the kitchen with organic produce and artisan ingredients conveniently delivered to you. From the fields to your table, there is a simple way to live deliciously.