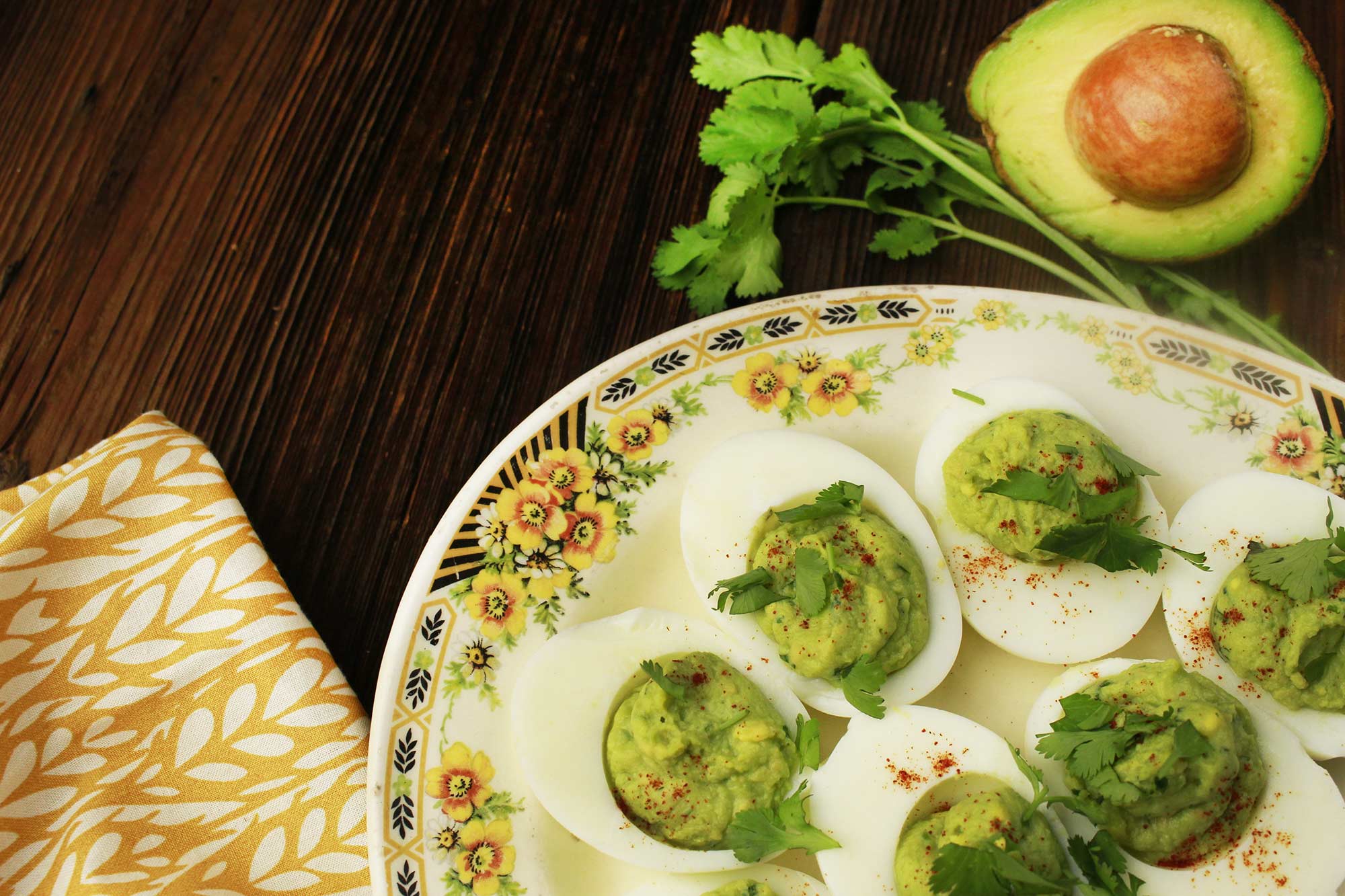 You won't even miss the mayo in this tasty twist on the traditional deviled egg. The creaminess of the avocado and the refreshing taste of lime make this dish unforgettable.
INSTRUCTIONS
Shop our: salt, olive oil, chili powder, eggs, organic produce farm boxes
Place the eggs in a large saucepan and fill with cold water so there's about 1-inch of water covering the eggs. Bring the water to a boil, then immediately remove from heat and cover with a lid and let sit for 15 minutes.
Fill a large bowl with ice water. When the 15 minutes are up, remove the eggs from the saucepan with a slotted spoon and place into the ice water bath to cool.
Peel the eggs by gently tapping them on a hard surface until you see a crackle all around the egg. Peel the shell away from the egg carefully, trying to keep all of the egg white intact.
Once peeled, cut each egg in half lengthwise. Gently remove the egg yolks and move yolks to a mixing bowl. Transfer egg whites to a serving plate or platter.
Add 1 tablespoon cilantro, lime juice, salt and olive oil to the mixing bowl and combine thoroughly.
In a separate mixing bowl, mash the avocado, then combine with egg mixture.
Spoon the mixture into the egg whites (where you removed the yolk from). For a nicer presentation, you can pipe the mixture into the egg white from a pastry bag.
Garnish your finished eggs with the remaining cilantro and dust with chili pepper.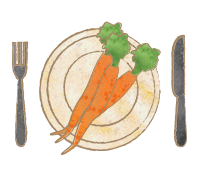 Fresh Ingredients Delivered!
We help make cooking fresh, healthy meals easy and convenient. Get creative in the kitchen with organic produce and artisan ingredients conveniently delivered to you. From the fields to your table, there is a simple way to live deliciously.