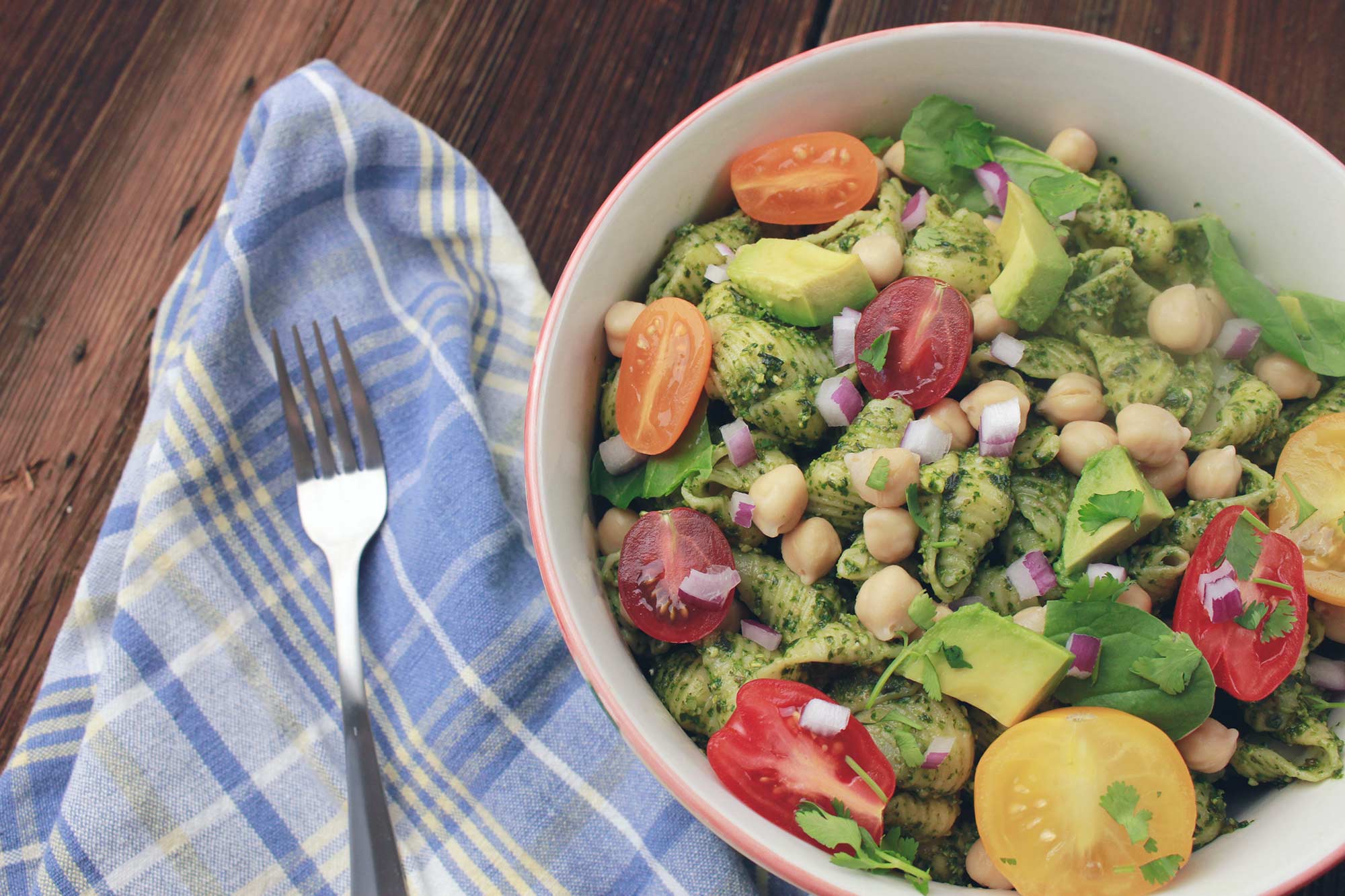 Pesto Pasta Salad with Cherry Tomatoes, Avocado & Chickpeas
This amazing pasta salad is bursting with fresh flavor. It's easy to make, and easy to change it up if you want - use walnuts or almonds in the pesto instead of pine nuts. Prepare your pesto with kale, broccoli, parsley, cilantro or even beet greens instead of spinach. Try it with a gluten-free pasta.
INSTRUCTIONS
Bring a large pot of water to a boil. Add pasta and a pinch of kosher salt. Cook for about 8 minutes or until al dente (do not overcook). Drain, coat with a drizzle of extra virgin olive oil so it doesn't stick together and set aside to cool.
Drain and rinse can of chickpeas. Dice red onion and avocados. Slice cherry tomatoes in half. Tear spinach leaves into bite size pieces. Set aside.
To prepare pesto, combine the spinach, basil, garlic, pine nuts, grated Parmesan cheese or nutritional yeast and water in a food processor or blender and pulse until coarsely chopped. Add the olive oil and process until fully incorporated and smooth. Season with salt and pepper.
In a large bowl, combine pesto and pasta and toss to coat. Gently stir in remaining ingredients.
Serve at room temperature or cover and refrigerate and serve chilled.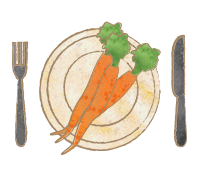 Fresh Ingredients Delivered!
We help make cooking fresh, healthy meals easy and convenient. Get creative in the kitchen with organic produce and artisan ingredients conveniently delivered to you. From the fields to your table, there is a simple way to live deliciously.